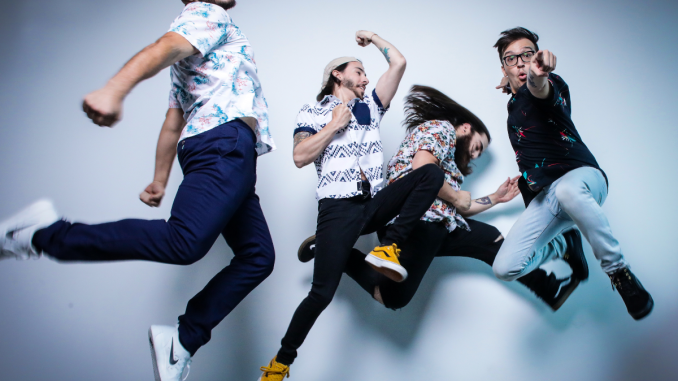 BAND ALSO SHARES VIDEO FOR HOLIDAY COVER OF "ROCKIN' AROUND THE CHRISTMAS TREE" — WATCH
One of the main responses to the year 2020 is "Over It."
Miami-based pop punk band Top Tier (for fans of Story So Far, Get Up Kids, State Champs, All Time Low, and Neck Deep) have shared their new song "Over It," which examines the strength it takes to just move on.
Listen here.
"'Over It' is about letting go of a toxic relationship when you feel trapped but don't have the guts to speak up," says lead vocalist/bassist Chris Tamez. "It's that tiny voice of reason in your head screaming to get out and the fear of tough love. Lots of people can relate to that. Separate emotion from reality, the rose-colored glasses come flying off, and you find the strength to say all the things you wish you could have said."
Guitarist/vocalist Felix Maldonado furthers, "'Over It' is a PSA to myself and anyone that needs to hear it about not wasting your time in unhealthy relationships. It seems obvious — but sometimes you just need to hear it."
The band has also gotten into the festive spirit with a killer cover of the holiday classic — a pop punk version of "Rockin' Around The Christmas Tree." Watch the video here.
"It goes without saying that this year has been a wild ride for everyone," the band says. "All of us in Top Tier want to end it on a high note and what better way than to share our version of a classic holiday track and an equally wild video! We wish everyone a safe and happy holidays and a very Top Tier New Year!"
Happy Holidays from Top Tier!