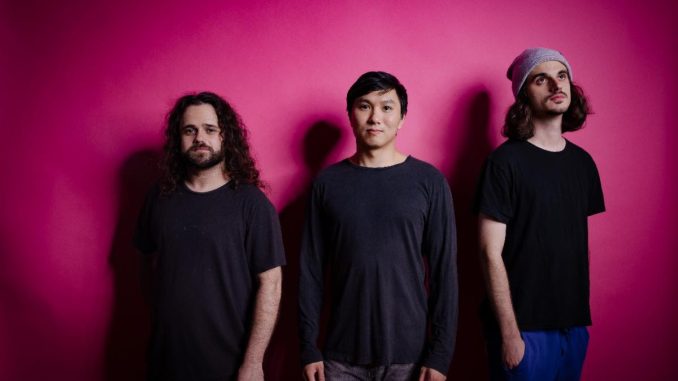 Order HERE
Names Favorite Shredders for Metal Sucks
Read HERE
Progressive rock trio POH HOCK have released their new EP, 'Gallimaufry', which is out today on the group's Bandcamp and all major streaming platforms.

The new record features the singles "Fragile Space" and "I Don't", and is the follow up to the project's 2019 debut 'Ātma'.

Commenting on the release of the new EP, POH HOCK shares:

"The dictionary definition [for Gallimaufry] is 'a confused jumble or medley of things'. This EP is a collection of songs mixed with many different genres, and the title perfectly sums up the soundscape of the record. It is less guitar-centric and more focused on experimentation with songwriting, as well as a learning experience on different writing styles. This was also a more collaborative effort between Joey, Zak and I compared to my first EP, 'Atma'. There are also guest musicians on every track, and it was fun working with all of them!"

POH HOCK, formerly the guitarist for the now defunct Native Construct, spoke with Metal Sucks about his favorite shredders under the age of 30. Check out the story HERE
'Gallimaufry' Track List
1) foreword.
2) Another One Of Those Times
3) I Don't
5) L.A.S.
If you are looking for innovative, complex, and moving music, then look no further than the work of POH HOCK KEE. Best known as the lead guitarist for metal bands Native Construct (defunct) and presently Replacire, the Boston-based artist would release his debut solo effort, 2019's 'ĀTMA' EP, showing a whole new side to his musical proclivities.

Now four years later, POH HOCK returns with 'Gallimaufry', a new EP that explores even more diverse avenues and eclectic soundscapes.
| | |
| --- | --- |
| Watch the Video for "I Don't" HERE | Watch the Video for "Fragile Space" HERE |
POH HOCK are:

Poh Hock – guitar

Zak Baskin – bass

Joey Ferretti – drums