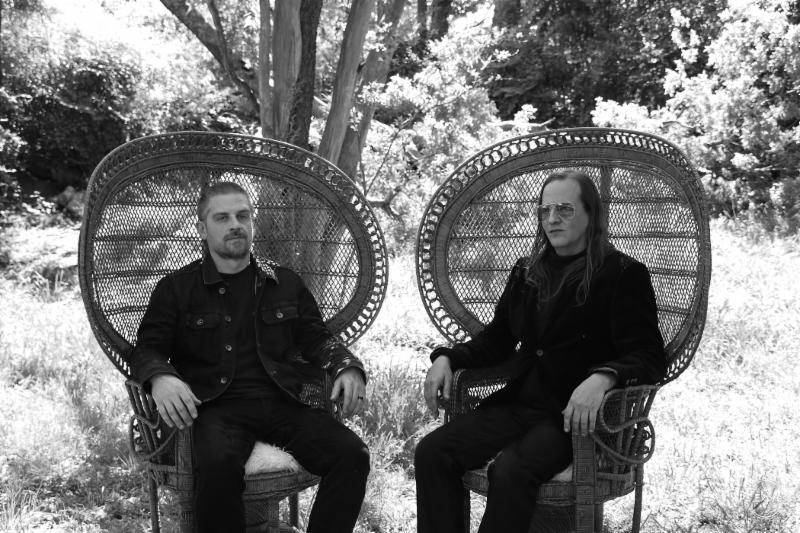 "…the entire track is nothing less than unsettling, well-executed and totally repeatable. 'Concept Unification' is well within bounds of what the band is known for – groove-oriented, pitch-black goth bordering on metal that always stays interesting." — Revolver
Stream / Share PINKISH BLACK's "Concept Unification" At
THIS LOCATION
.
Revolver is currently streaming "Concept Unification," the title track from PINKISH BLACK's impending new full-length. Set for release on June 14th via Relapse Records, Concept Unification is PINKISH BLACK's most adventurous record to date. Each of its six tracks explore the innermost depths of forward-thinking doom rock, as psychedelic undertones collide with dark, crushing heaviness.
Writes Revolver, "['Concept Unification'] opens the LP and is centered around an oppressively dark synth line with Daron Beck's reverb-heavy baritone. Drummer Jon Teague tastefully adds in impressive fills at middling speeds for the duration, and the entire track is nothing less than unsettling, well-executed and totally repeatable. 'Concept Unification' is well within bounds of what the band is known for – groove-oriented, pitch-black goth bordering on metal that always stays interesting."
Stream "Concept Unification," courtesy of Revolver Magazine, at
THIS LOCATION
.
Concept Unification is a beast of its own, pontificating on themes of anxiety, futility, and emptiness, and finding PINKISH BLACK as vital to the independent scene as ever. Brooding synthesizers on the opening title track give way to the impending melancholy found on "Dial Tone" while the progressive flourishes of "Petit Mal" showcase PINKISH BLACK's ability to manipulate dark ambience. Album closer "Next Solution" presents a somber, contemplative piano performance front-and-center, before exploding into a dramatic whirl of choirs and rhythmic pummeling.
Concept Unification will be available on CD, LP, and digital formats. Physical packages are available for preorder via Relapse.com HERE. Digital downloads and streaming services are available HERE.
PINKISH BLACK:
Daron Beck – vocals, synths, keyboards
Jon Teague – drums, synths
"The distorted bass guitar that underpins the back half of the slow dirge definitely contributes to that sense of foreboding red and blue neon mist lingering in digital graveyards, as does the patient plod of the drums and the dramatic piano. The synthesizers meanwhile feel like something out of a 1970s science fiction novel cover, the era where slipstream was king and heady literary genre psychedelic trip-outs were the norm…" – Invisible Oranges on "Dial Tone"