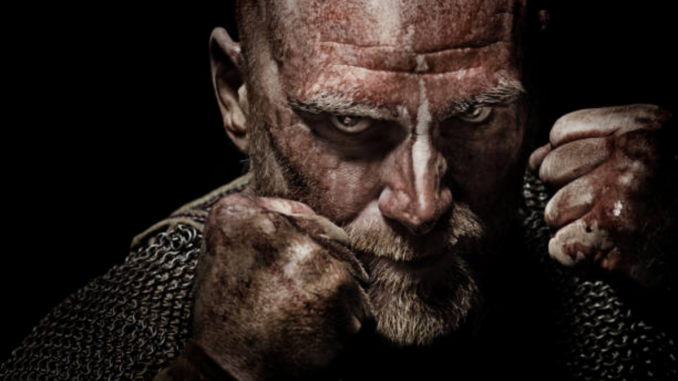 PIERCED releases Cheers to Brutality album today!

Singer Rob Middleton states, "Whether you're a fan or performer of heavy music, we have all collectively contributed to its evolution throughout the years. We bang our heads, we shred our fingers, we blister our hands, we sandpaper our throats screaming to songs. Well, this is our personal tribute to exactly that and we'll never stop doing it. In fact, we're just getting started!"
Bassist Pete Rizzi shares, "Cheers to Brutality delivers what we believe is a refreshing, modernized version of old-school thrash metal replete with tons of hooks, raw speed, and good ol' fashion mosh groove! We can't wait for people to hear it, share it, and hopefully break some fucking furniture to it!"

Drummer Joe D'Aqui adds "What makes this album different from anything we've ever done is the attention to detail – every note was put through a rigorous process of making it right. We really went for it and got exactly what we wanted at every level.  The aggression and passion you hear is real, and it comes across brutally in our live show"

Guitarist John Barone sums it up with, "We could not be more proud of what we have done as a band under the guidance of our producer Mike Orlando (Adrenaline Mob) who brought out the best in each of us and delivered a sonic powerhouse."

"Having PIERCED down @ Sonic Stomp Studios to record their new debut album was an absolute joy. They came in fully prepared, rehearsed & brought a ton of energy into the tracks we laid down together. I feel the album delivers an intense shot of energy & excitement that a true metal enthusiast will grab onto immediately!'" says Mike Orlando (Guitarist from Adrenaline Mob, Noturnall, Sonic Stomp/Owner, Producer, Recording & Mixing/Mastering Engineering @ Sonic Stomp Studio, NY)

Cheers to Brutality TRACKLISTING:
Machine Gun Metal
Cheers to Brutality
You Can't Play God With Me
Feel My Pain
Razors And Heathens
Devil Of Ramadi
9-11
The Fist
Warchief
Blood Sweat Aim Fire
Bound Alive
Valhalla
Impaler
PIERCED Cheers to Brutality Record Release Party March 25 that Debonair Music Hall in Teaneck, NJ

Link to buy tickets below:https://debonairmusichall.com/events?page_id=565#/events?event_id=48508

PIERCED:
Rob Middleton/Vocals
John Barone/Guitar
Pete Rizzi/Bass
Joe D'Aqui/Drums

About PIERCED:
PIERCED embellishes the power and integrity of old-school thrash metal adding their unique blend of thunderous vocals, riveting guitar mastery, brutal power bass, and a relentless drum assault. The result is a sonic experience perhaps best described as an amplified and rejuvenated interpretation of combat metal with groove. Working-class ethics, pride in their roots, and a defiant demeanor personify the boys of PIERCED and their music conveys the essence of these values with a roar!

PIERCED was formed in August 2017 with former members of NJ local bands Division 1.1, Lion-Hearted, and Freak of the Day. The band was the brainchild of vocalist Rob Middleton and guitarist John Barone, who immediately began writing aggressive, groove-style metal with blistering vocals and riffs. The two fortuitously found the perfect drummer in Joe D'Aqui, whose punishing drum attack and ability to change tempos from groove to all-out chaos was just what they were looking for. Bassist Mike Thomas completed the lineup, and the band was off and running.

In mid-2018, PIERCED recorded an 8-song offering with Eric Rachel of Trax East Studios in South River, NJ. It was recorded live with full takes, no digital wizardry or "punch-ins!" Seven of the songs on that album were re-recorded and are included on Cheers. In 2019, PIERCED opened for Ratt at the BergenPac Center and despite the polarity of the two bands, PIERCED received a standing ovation, earning the respect of the Ratt audience; a tribute to the power of their live show and their ability to win over crowds of all types.
In late 2020, PIERCED was approached by renowned guitarist/producer Mike Orlando (Adrenaline Mob, Noturnall), who had come to know PIERCED through mutual friends and members of the Old Bridge Metal Militia, with an invitation to work together. Orlando wanted to capture the high energy of PIERCED's live show and give its sound some creative enhancements. Midway through the recording process bass player Mike Thomas left the band and was quickly replaced by Pete Rizzi of the rock band Who on Earth. Pete brought an uncompromising low-end presence to the band's overall sound and a unique groove that was an additional contribution to an already unique sound.

Despite several Covid related delays, the energized band and their fearless producer forged on. Cheers to Brutality, released today, March 18th, is a 13-song collection that is guaranteed to keep your horns in the air from start to finish with no filler and no ballads! It is metal, loud and proud, raw and powerful! The first single/video "You Can't Play God With Me" was released on January 25th. The title track single/video followed in March.