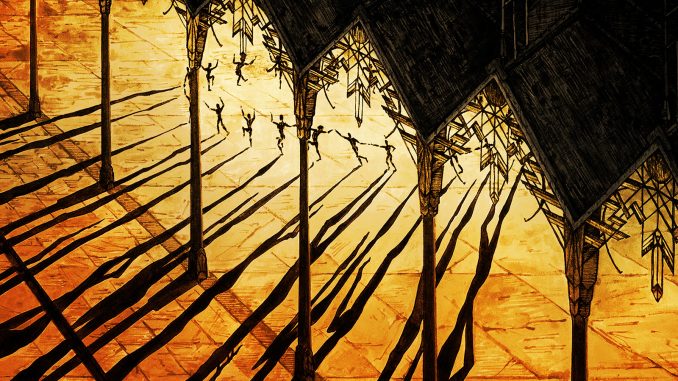 Lustful Sacraments album cover; artwork by Mathias Leonard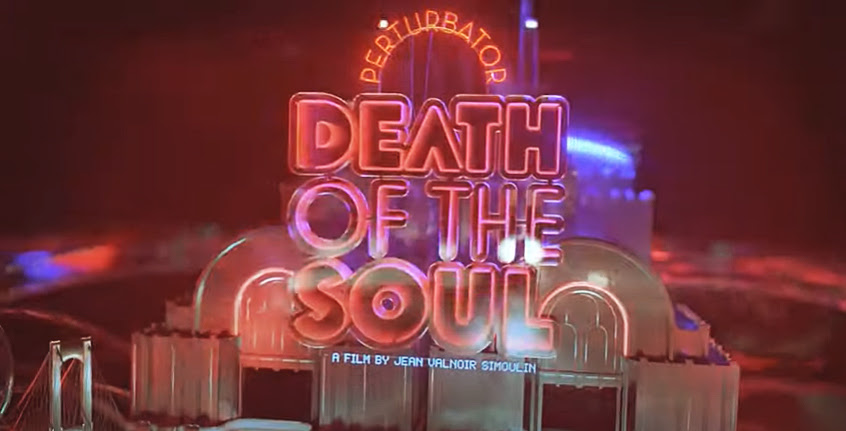 March 4, 2021, PARIS – Perturbator, aka James Kent, returns with his highly-anticipated new full-length album, Lustful Sacraments (Blood Music) on May 28.

A preview of the nine-song collection arrives via Revolver, who premiered a video for "Death of the Soul" (https://www.revolvermag.com/music/hear-perturbators-nihilistic-new-ebm-banger-death-soul) this morning. Kent said of the song: "The track takes inspiration from old school EBM a la DAF or Front 242, Valnoir (Metastazis) has managed to perfectly pair visuals that reflect the nihilistic tone of it."

Lustful Sacraments, which was written, performed, produced and mixed by Kent, represents his most mature work to date, merging the dark synthesized tones that brought Perturbator to worldwide prominence with classic post-punk, goth, and heavy techno rhythms. The album deftly weaves Perturbator's cinematic textures with thundering drums, subtle electronic melodies and in-your-face guitar hooks.

"It's an album about bad habits, dissatisfaction and addiction," adds Kent of the album that serves as a follow-up to 2016's The Uncanny Valley. "An overall look at how we, as a species, lean towards self-destruction."

Album pre-orders, which include both a gatefold 2LP and a 2LP picture disc as well as a cassette, CD and digital release, are available now (physical: http://www.blood-music.com/store; digital pre-save/"Death of the Soul" stream: https://perturbator.lnk.to/DeathOfTheSoul).
Lustful Sacraments album cover; artwork by Mathias Leonard
Lustful Sacraments track list:

Reaching Xanadu
Lustful Sacraments
Excess
Secret Devotion (ft. True Body)
The Other Place
Dethroned Under a Funeral Haze
Messalina, Messalina
God Says (ft. Hangman's Chair)