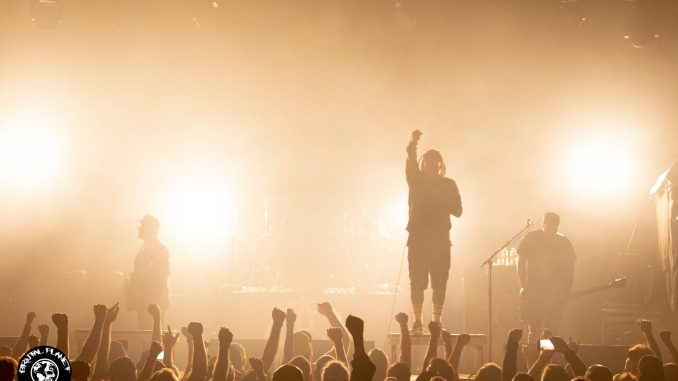 It has been 563 days since I attended my last live show. 563 painful days. However, attending Payable On Death's "Satellite 20th Anniversary Tour" was the perfect way to break my streak of no concerts. This San Diego quartet has been playing together since 1992 and found the peak of their success when "Satellite" hit the shelves on September 11th, 2001. Although the record has been certified 3x platinum, the show in Minneapolis didn't have the number of attendees that would reflect the success of this legendary album.
It is possible that Minnesota is not quite ready to return to normalcy as we transition out of the COVID-19 pandemic. The show was held at the legendary First Ave & 7th Street Entry and the venue's requirement was that every concert-goer show either proof of vaccination or a negative COVID test. It's unsure if that extra effort was what kept people away, or if they are just not comfortable gathering in numbers yet. Either way, the couple of hundred people that did show up had a great time.
The first band to open was supposed to be Minneapolis' own Sleep Signals, however, the band announced via social media last Wednesday that they were in a serious accident and had to cancel out the tour. Although everyone survived the crash, the band suffered some "extensive injuries" and totaled their bus. Rock and metal fans are a family and speaking for all, I want to wish the members of Sleep Signals a quick recovery. I hope their gear was insured and that they can get back on the road soon.
Since Sleep Signals were no longer a part of the tour, Los Angeles-based band, All Good Things, had the time to play several more songs than was originally planned. To be honest, I think this opening band was my favorite act of the night. Although they have been creating music for about 8 years, I was personally unfamiliar with their catalog but became an instant fan. As I said earlier, there was not the normal turnout one would expect at First Ave, but that did not stop frontman Dan Murphy from hyping the crowd up for the show.

They opened with their 2017 hit, "Kingdom" and their 2020 single, "Machines." Although most of the fans were never into Destiny's Child at the turn of the century, the cover of "Survivor" that All Good Things performed was easily recognized, and a much better version than the original. Their set was closed with their mega-hit "For The Glory." I talked to vocalist Dan Murphy, bassist Liz Hooper, and guitarist Miles Franco at the merch booth after their set. They were very kind and interested in engaging with fans. I highly recommend checking this band out if you haven't heard of them yet.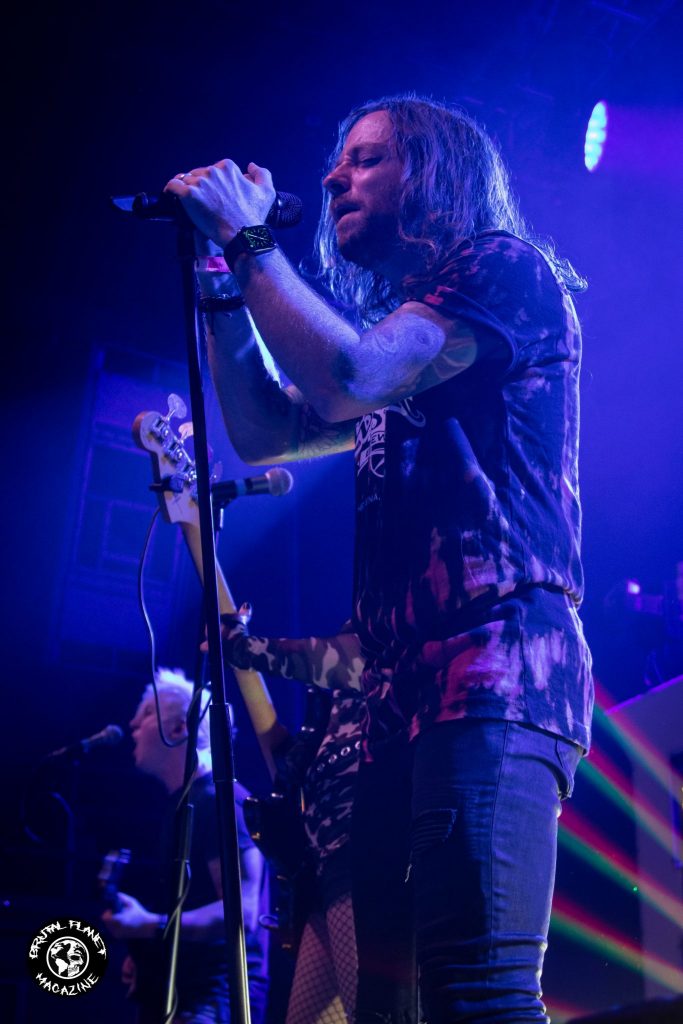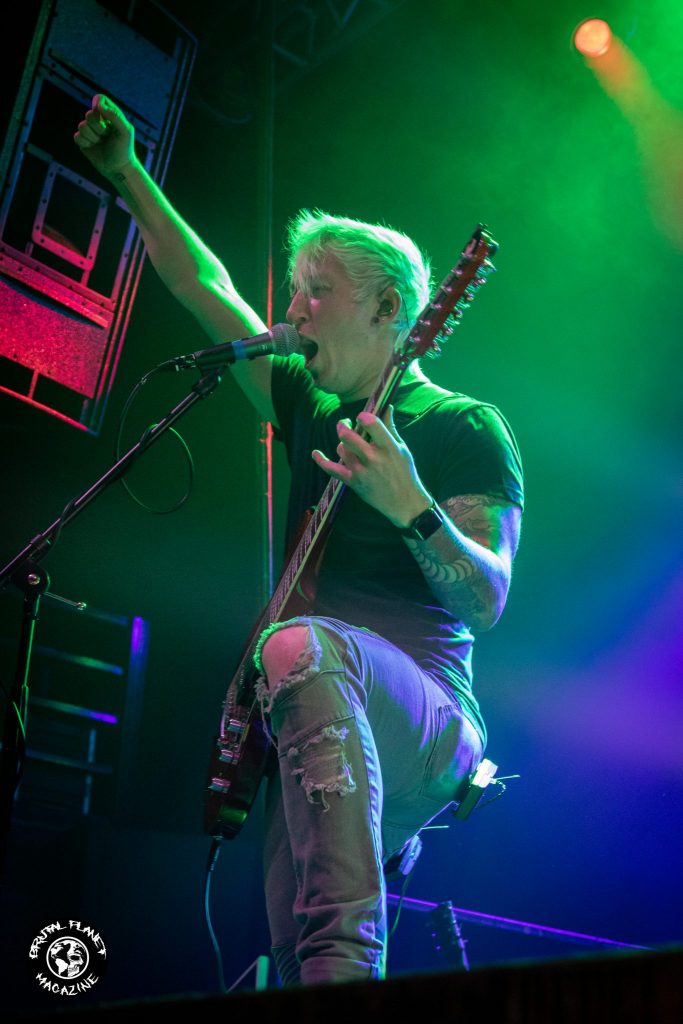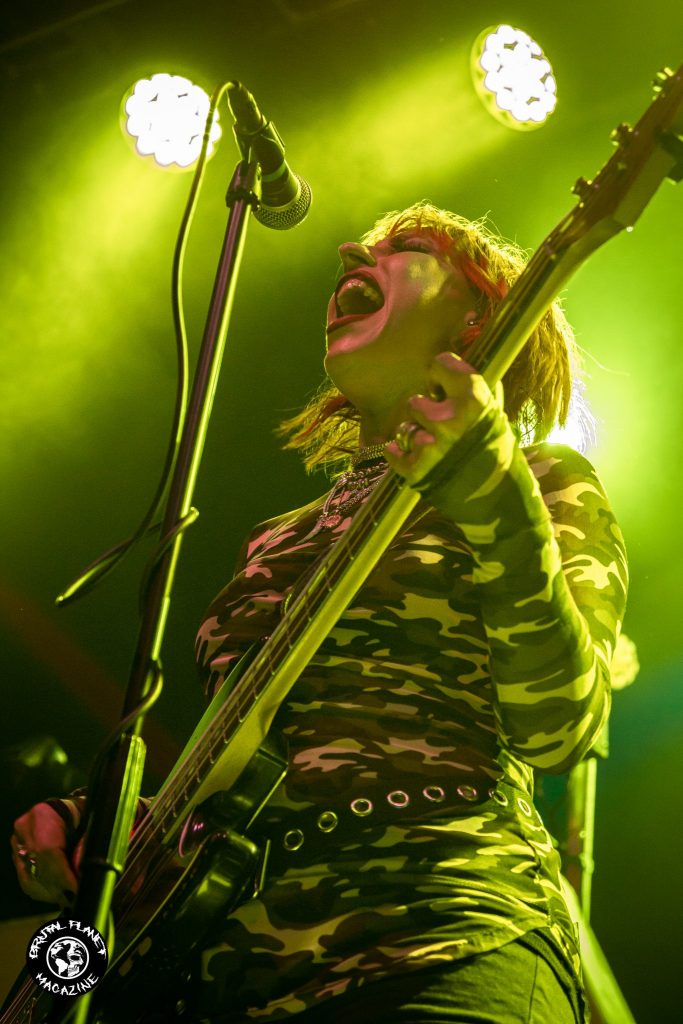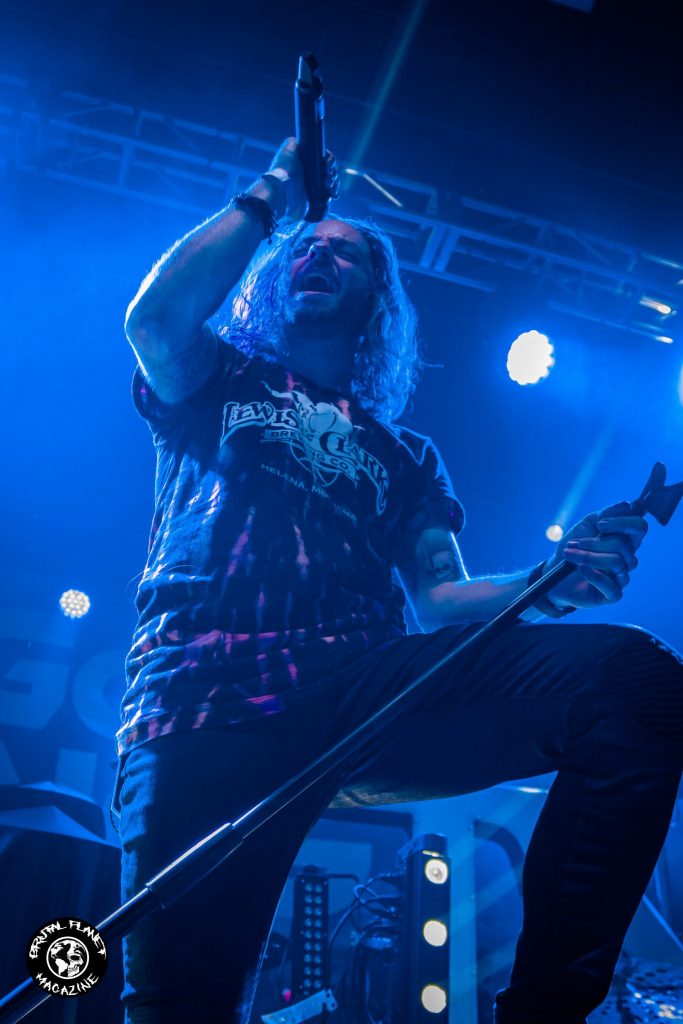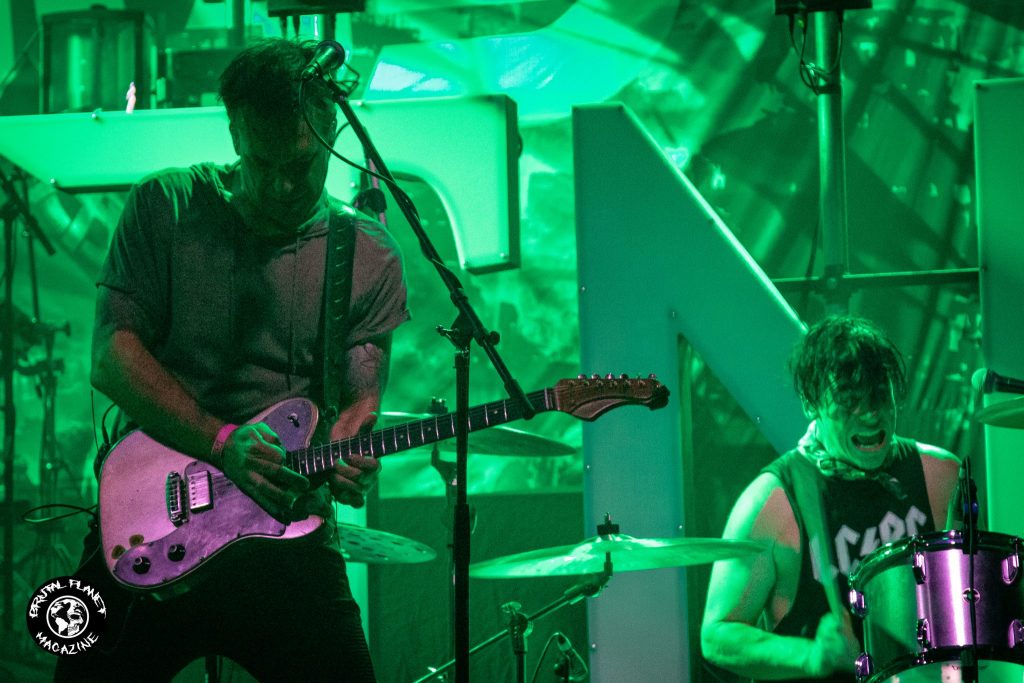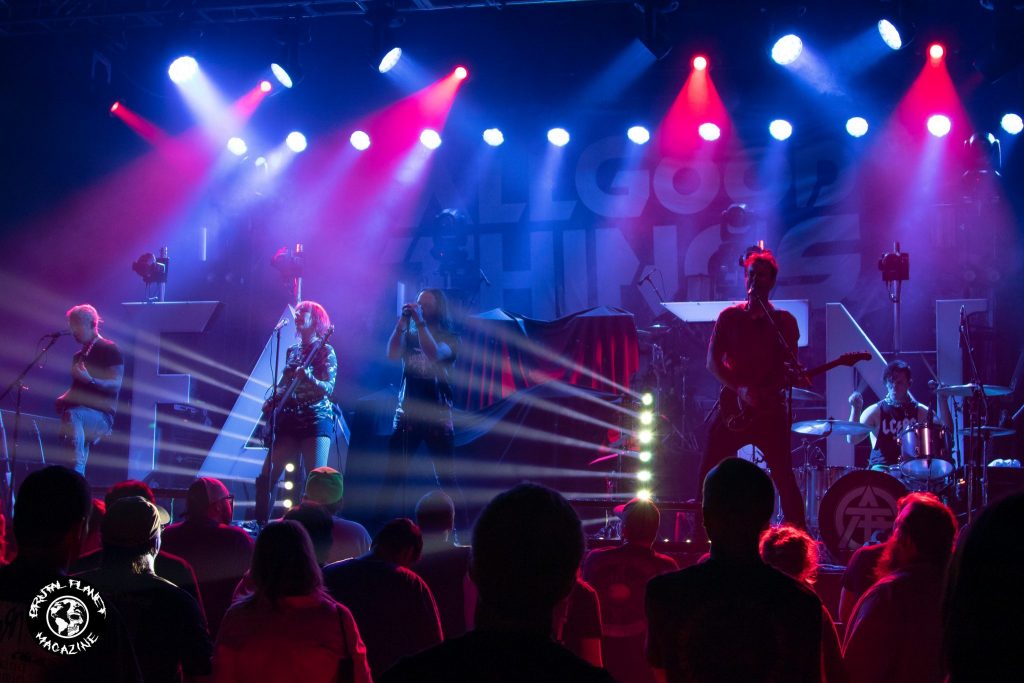 The next act to hit the stage was From Ashes to New. If you've never seen this four-piece from Lancaster Pennsylvania before, you're in for a treat. They are highly energetic and completely unpredictable. Matt Brandyberry stole the show as he constantly moved from rapping, to playing guitar, to playing around on stage with his bandmates. At one point, he reached around the neck of Lance Dowdle's guitar to finger the chord while Lance continued to play. Lead vocalist, Danny Case, consistently belted out both clean vocals and screaming and continued to hype up the crowd with his lively showmanship.

The band performed eleven songs from their extensive discography including newer singles such as "Panic" and "Scars That I'm Hiding" to their earlier material like "My Fight," "Crazy," and "My Name." These musicians played electric and acoustic guitars, but never let up from drawing the crowd together. Near the end of their set, Brandyberry gave a speech about how we need to leave our differences at the door and share our love of music together. As their final song, this quartet went completely wild with their 2015 hit, "Through It All."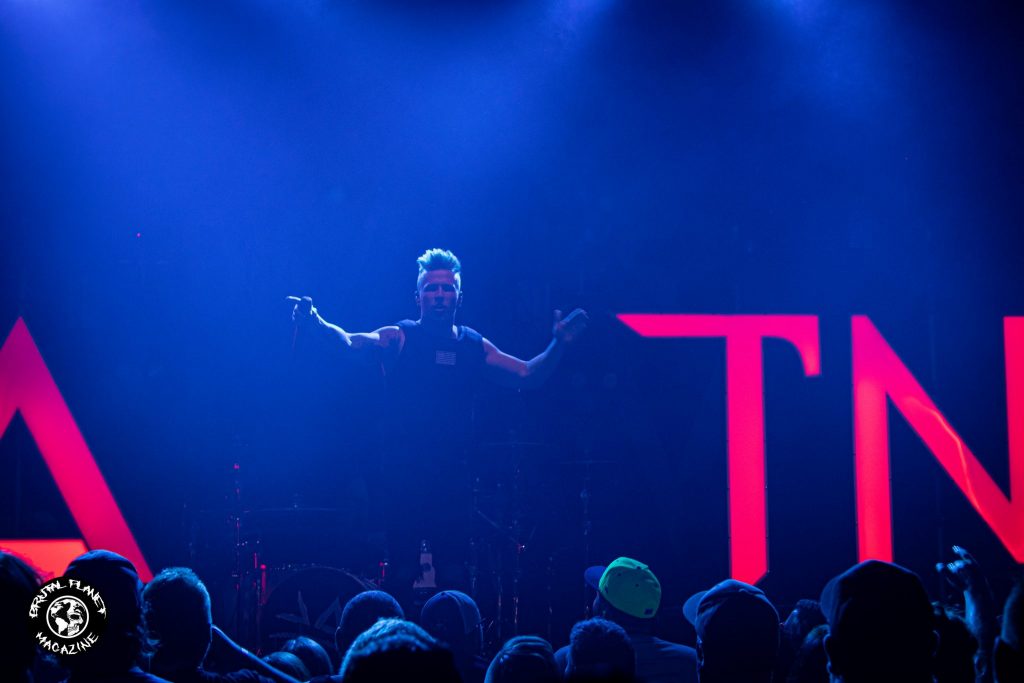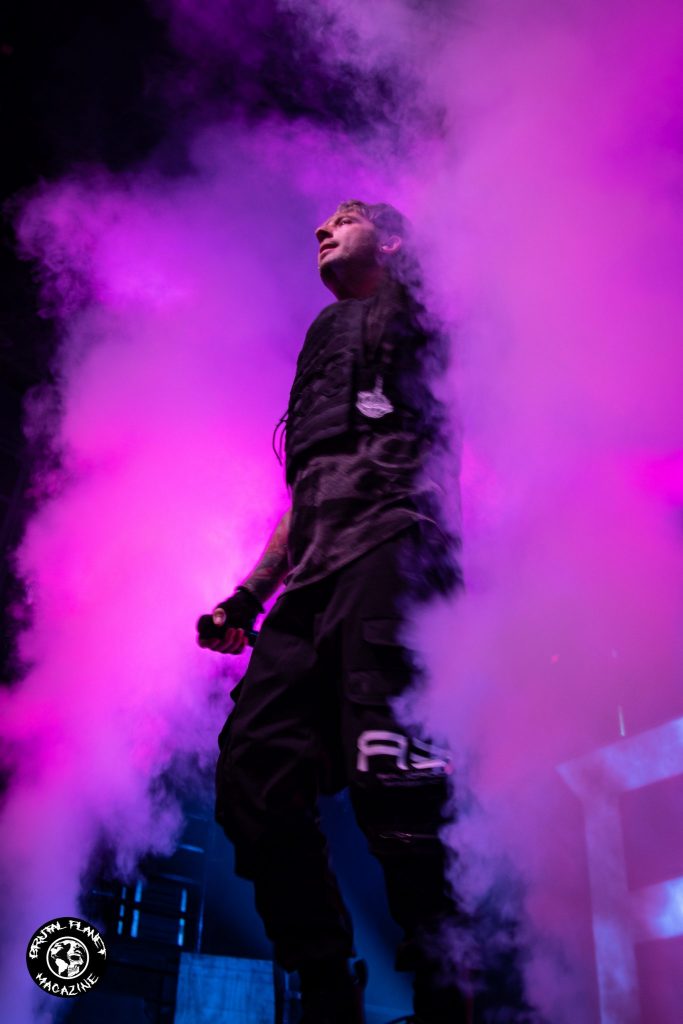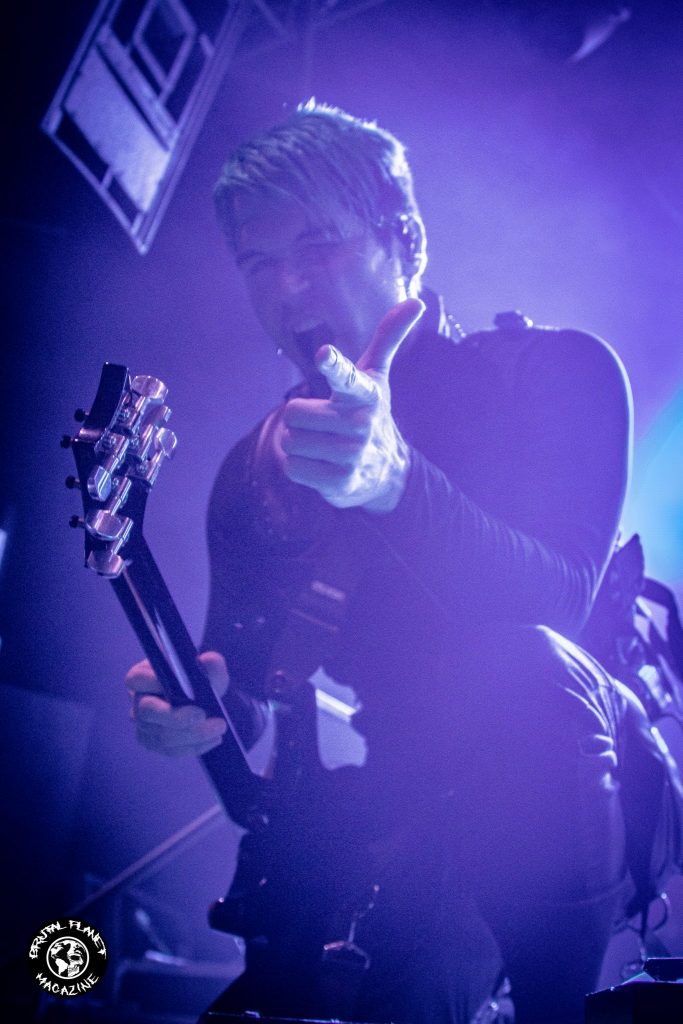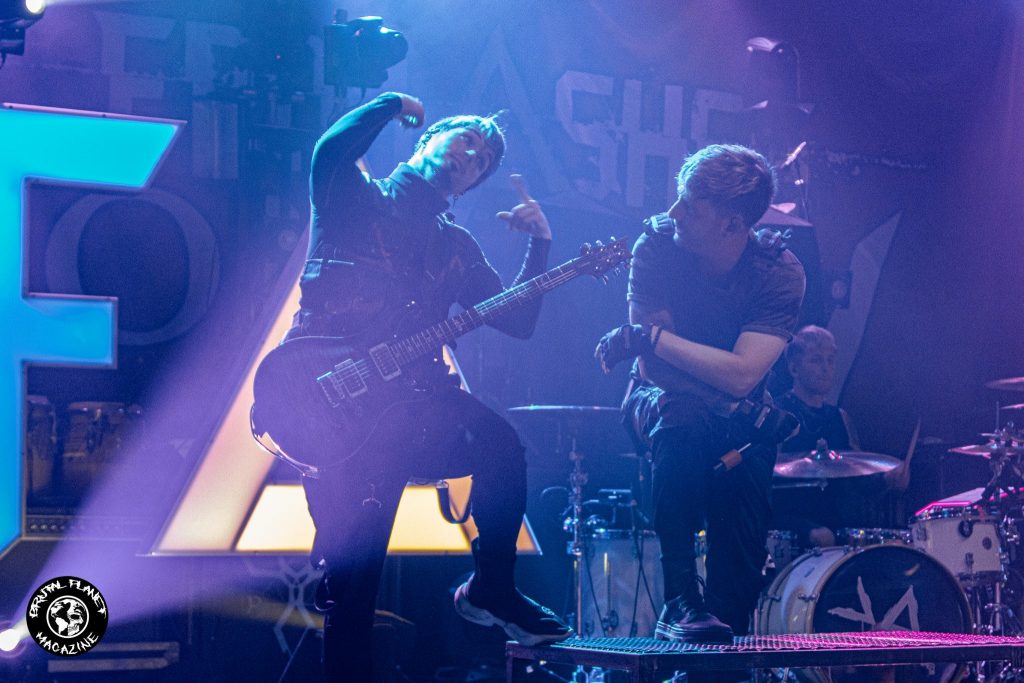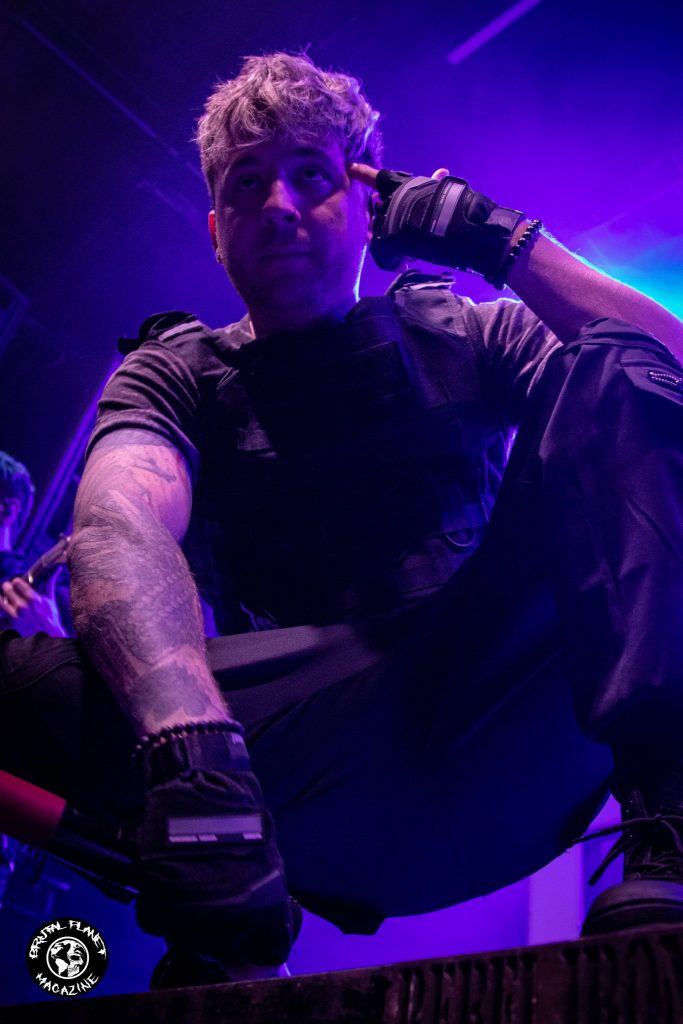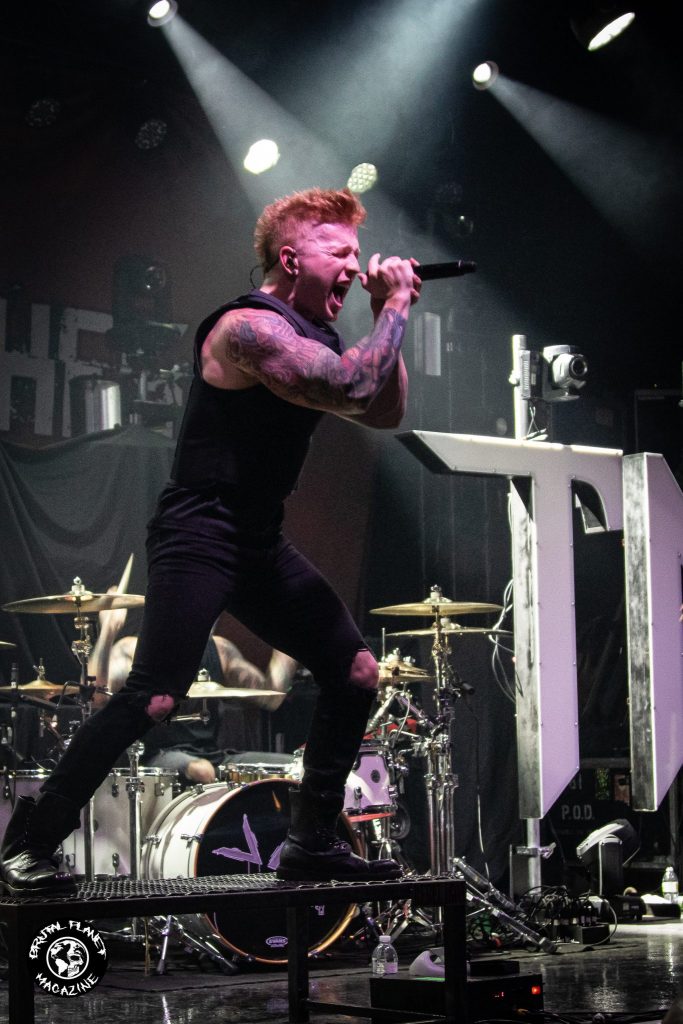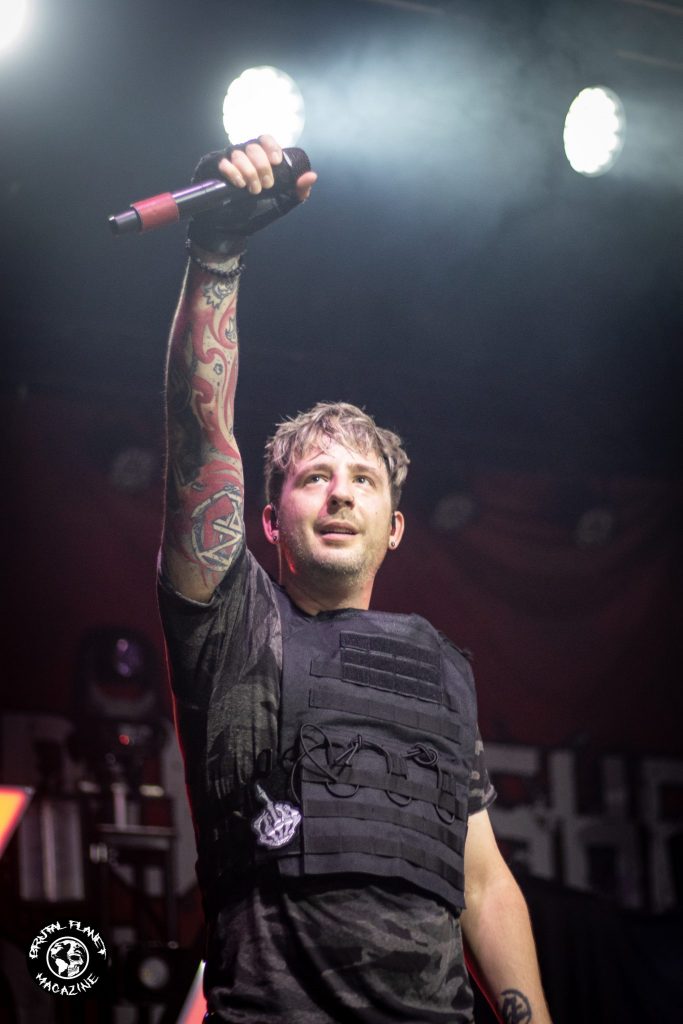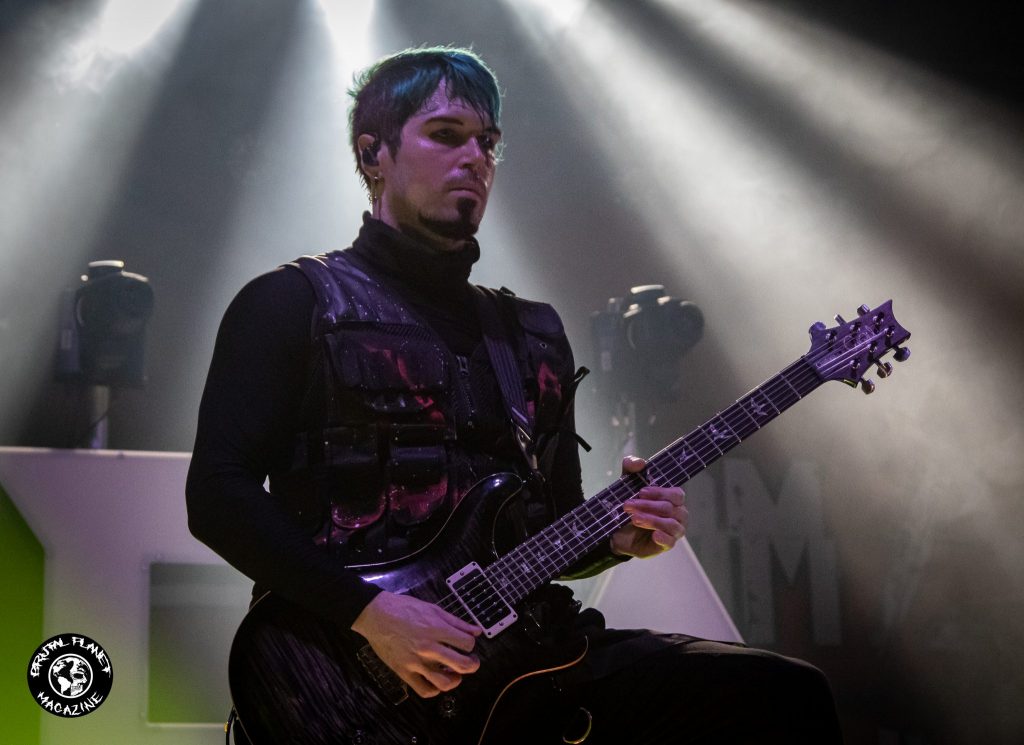 Next up was the headliner- Payable On Death. As the band took the stage, drummer Wuv Bernardo began the thundering drums of "Set It Off" and soon the room was rocking. It has been nearly twenty years since I last saw this band, and although they don't have the angst and energy they once had, (every band member is in their late forties/early fifties after all) they still put on a great show and kept the crowd engaged. Even though "nu-metal" isn't as popular as it once was, P.O.D. has been a band who have not been confined by the labels- they have always infused funk, reggae, and punk into their hard rock sound and it was pleasing to see them keep their live sound reflect that. Timothy Pacheco joined the band for the entire night playing percussion and assisting on backing vocals. His reggae beats really added to the aesthetic of the show.
The crowd participated in singing along to hit songs like "Alive," "Youth of the Nation," and the title track, "Satellite." A small circle pit formed when the band performed their heavier songs "Boom," "The Messenjah," and "Masterpiece Conspiracy." Toward the end of their set, frontman Sonny Sandoval vulnerably shared the story of losing his mother at age 19 and sang the heartfelt lyrics to "Thinking About Forever." To end the album set, the band sang their song which they dedicated to God, and rocked "Portrait." Although this is the last song on their monumental album, they still decided to please the crowd by performing songs from their extensive catalog.
The band transitioned into "Soundboy Killa" from their 2018 album, "Circles," and moved on to play "Roots in Stereo" and "Sleeping Awake," the latter being a non-album single that was featured on The Matrix soundtrack. To end the night, they conjured up the last bit of energy the crowd had for "Tribal," and their 1999 mega-hit "Southtown." I was a little disappointed Minneapolis didn't show up in more numbers to support this tour, but as we transition back to a safe society, maybe it was best to have a more intimate and spaced-out evening. I'm looking forward to the next time I can catch one of these three bands rolling through the Twin Cities again.