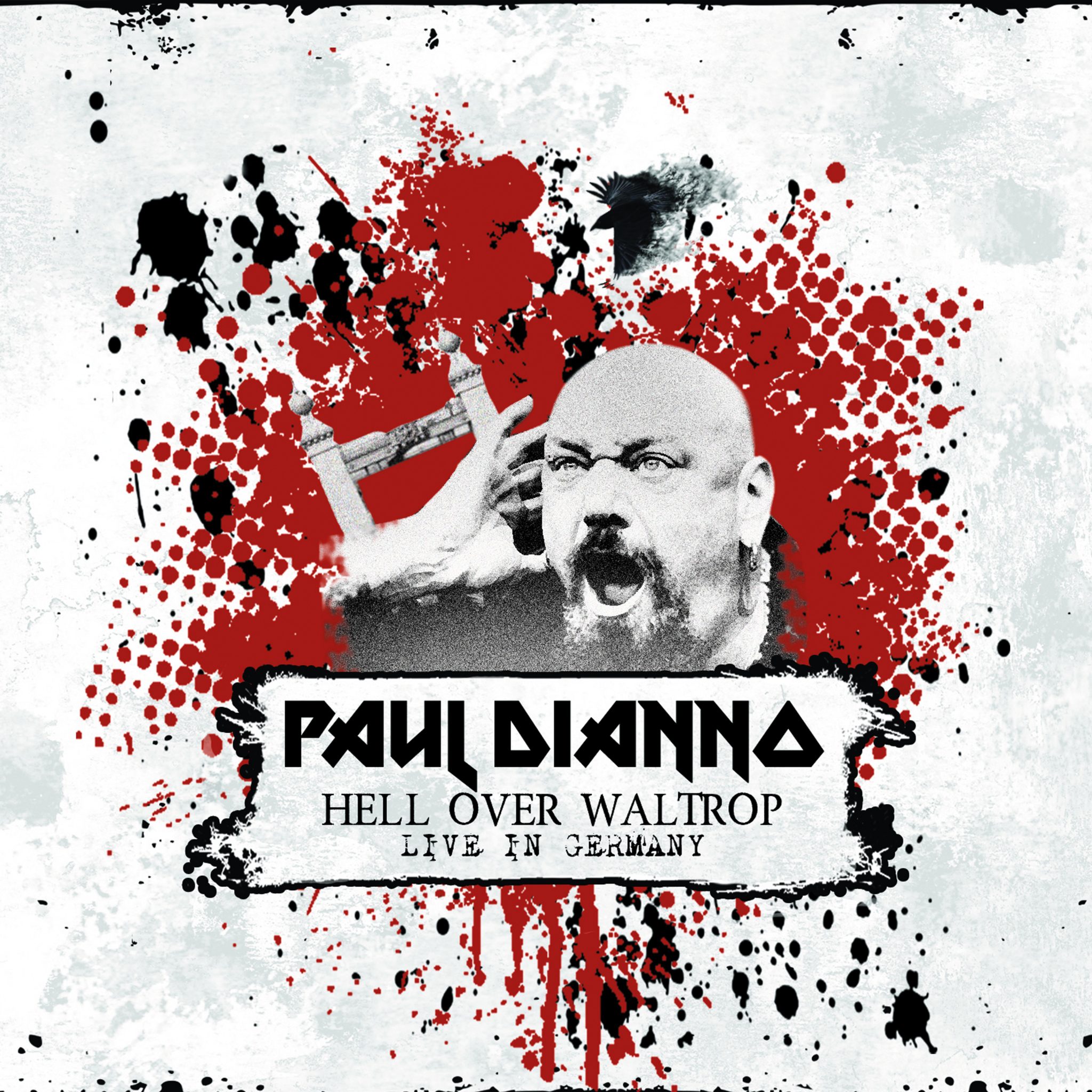 Paul Di'anno, the voice of Iron Maiden from 1977 – 1981 that introduced the band to the world on their first three albums will release a live album of his own titled Hell Over Waltrop – Live in Germany through Metalville Records on January 31, 2020.
Even though Di'anno was only with Maiden on the debut, Killers and the live EP, Maiden in Japan releases, the vocalist has spent a number of years fronting other bands. The obvious Di'anno as well as Battlezone, Praying Mantis and Killers.
The Hell Over Waltrop release is not a recent recording of the vocalist but from a show captured in 2006 at a festival in Waltrop, Germany. At the time, Di'anno was fronting his German based band Phantom of the Opera. This is the band that's on the Hell Over Waltrop recording.
There's no fancy band introduction for the band. Di'anno and company immediately launch into "Prowler," track one from the debut Maiden album. Within moments, high energy is felt as the band follows up with "Murders in the Rouge Morgue".
Di'anno includes other classic Maiden such as "Remember Tomorrow," "The Phantom of the Opera," "Transylvania," the brisk Maiden instrumental, "Running Free" and "Sanctuary," the final track. In total, Di'anno relies on the seven mentioned Maiden tracks for Live in Germany album.
Even though Di'anno fronted Maiden at one time, there's other material on Hell Over Waltrop release. Di'anno visits Battlezone, his work as Paul Di'anno and four tracks from the Killers band.
The band rips through a fierce and sound vocal version of "Impaler" early in the set from his band Killers. Other notable Killers era material on Hell Over Waltrop include "The Beast Arises" and a cover of Alex Harvey's "The Faith Healer" from 1973.
Di'anno receives healthy receptions for the Battlezone, Killers and Paul Di'anno tracks. It's with the opening notes of the classic "Phantom of the Opera" that sends the crowd into excited participation. The metalheads' crazed enthusiasm continues into "Transylvania" and "Running Free".
Di'anno surprises the crowd by diving into the Ramones' classic "Blitzkrieg Bop" for the band's second return to the stage. One can only imagine the sheer chaos within the crowd. One feels the energy the ear buds and speakers.
Di'anno delivers a strong performance of his material and the early days of Iron Maiden. The band is tight and delivers a rock-solid set.
Rabid fans of Paul Di'anno era Maiden will be pleased. It may just be documentation of one of those unique gigs. Until then, fans will have to wait Friday, January 31, the release date.