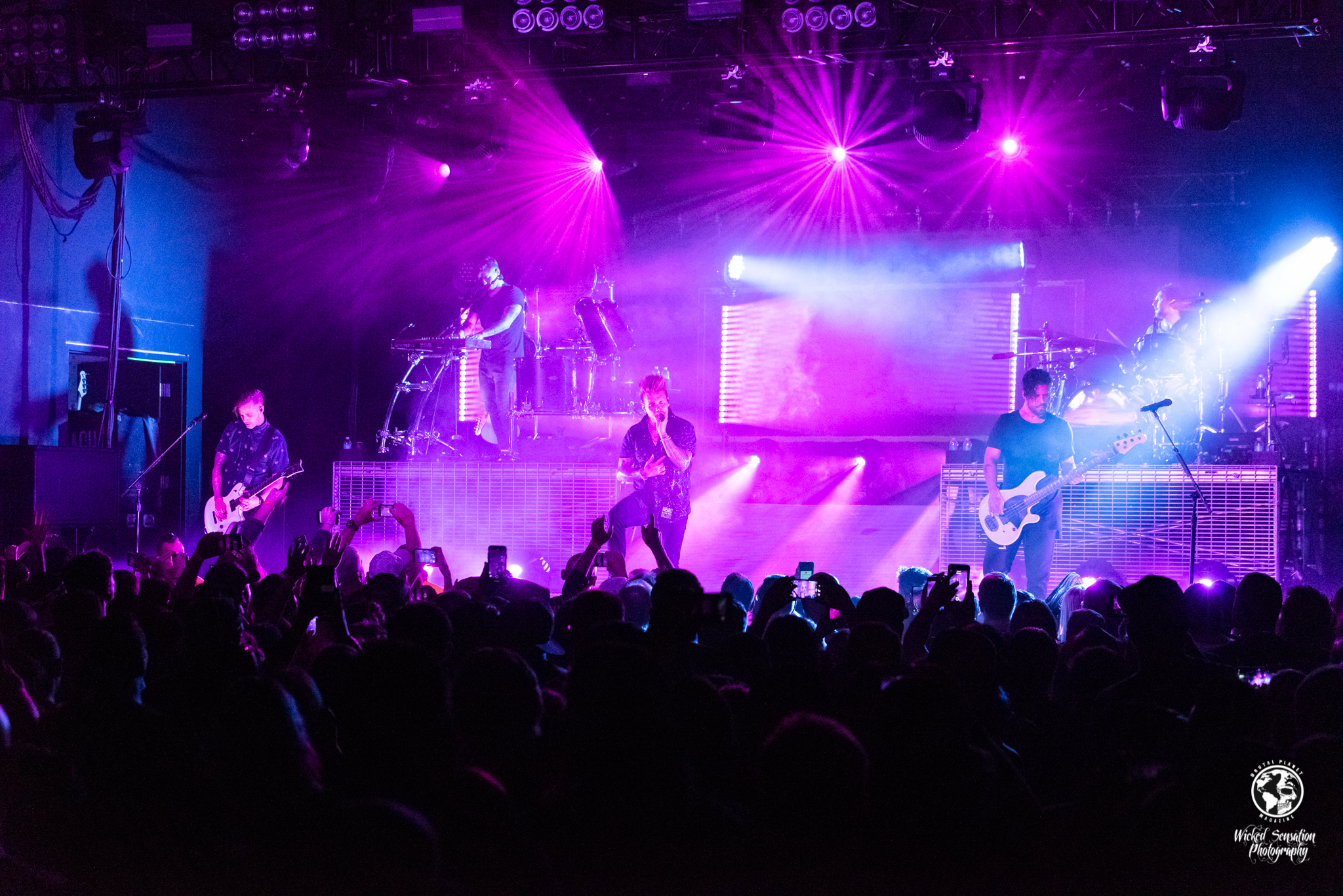 The crowd was buzzing with anticipation for headliners Papa Roach this night.  Asking Alexandria opened the showed and got the crowd quite warmed up for what was about to come. 

This would be my first time seeing Jacoby Shaddix (vocals), Jerry Horton (guitar), Tobin Esperance (bass), and Tony Palermo (drums). It has been 19 years since their first major label studio release. Papa Roach is still here killing it 10 studio albums later. Those albums were released on a 2 – 3 year space between each one, showing the band has never slowed down. This was more than a 'greatest hits' tour. Certainly the hits were played, but also included a few from 2019's release Who Do You Trust? In fact, the title track was the opening song and it set the tempo for the night.

Throughout the entire show Jacoby did what looked like a cardio workout the entire time. Not only was he moving around, but I don't recall his feet staying still for no more than a couple of seconds at a time. We noticed he changed his shirt, and for good reason. The band was there to put on a show! The venue was at capacity, the fans were feeling the vibes and giving it back to the band. At times the crowd was matching the audio systems output.

This was a killer show and I was happy to have finally seen Papa Roach. Check them out as they continue their tour across the U.S.

Set list for this night was: "Who Do You Trust? Murder, Broken Home, Help, Elevate, Gravity, a drum solo, To Be Loved, Blood Brothers, She Loves Me Not, Come Around, Forever, Scars, a band jam, Angels and insects, Renegade Music, Born For Greatness and Last Resort."