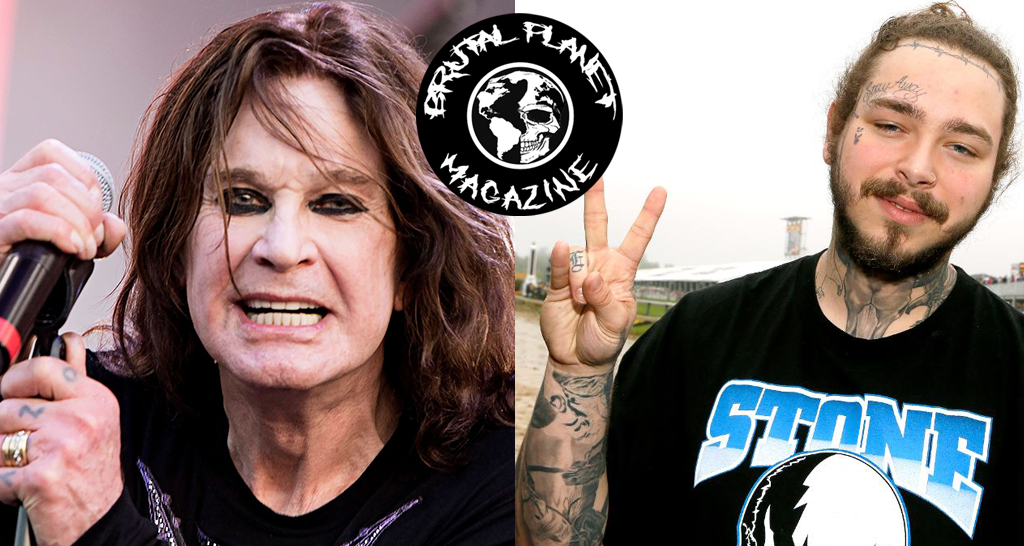 Buried deep within a new interview with The Sun Ozzy Osbourne talked about a new album he is working on and the inspiration behind it being his recent collaboration with Post Malone.
The Post Malone track featuring Ozzy is called "Take What You Want." The song is a modern rap / rnb styled track that also features Travis Scott. Ozzy Osbourne is featured on the chorus singing the hook. The song definitely has tones of classic 80's metal ballads mixed with modern trap / hip hop beats. Post Malone did a great job of interweaving Ozzy's style with his own. If you haven't already you can hear the track here:
The great news is that this track has inspired new music from the god of metal himself Mr. Ozzy Osbourne. Ozzy said this in his recent interview with The Sun:
"I've made a new album and it's helped get me back on track. I was just lying in my own self-pity for months. It's the greatest album I've done."
He continues describing how his work with Post Malone inspired a new album:
"I'd never even heard of this kid. He wanted me to sing on his song Take What You Want, so I did and then one thing led to another. I started recording a new album with Post Malone's producer Andrew Watt. It's only nine tracks but it was a catalyst to get me to where I am today."
He adds: "If it wasn't for making this record I would still be on traction, thinking, 'I'm going to be lying here forever.' I've missed music so badly. My fans are so loyal and so good. Up until making the album I thought I was dying. But that got me off my arse."
"The album was all finished in four weeks. I said to Sharon that I didn't feel like I'd made an album because we haven't ended up screaming at each other!"
Making his 12th studio album has helped to remind Ozzy he is not getting any younger.
Ozzy continues: "This is my first recording in a studio for ten years, so I do feel a bit out of touch. "Music goes straight online these days and that's quicker than it takes me to write a text. It's all about downloads and streaming now. What the f*** does that mean? What's Spotify? I thought it was a skin problem where you woke up spotified."
After suffering a fall that resulted in 15 screws in his spine Ozzy has been recovering through physical therapy and the use of CBD oil.
He says: "I'm no spring chicken. The knocks you suffer stay with you. I'm hoping to be fully better for the tour. I'm still scared of falling as I'm a bit unsteady on my feet and getting my balance back. If my balance is OK, I will be fine. But I'm not retiring. I'm going to keep making music until I drop dead."
The metal community at large anxiously awaits new material from Ozzy. It's pretty amazing to see artists like Ozzy, Iron Maiden and Judas Priest continue to put out music well into their later years. The strength of rock and heavy metal music is undeniable! (See also: The Rolling Stones)
(sourced from: https://www.thesun.co.uk/tvandshowbiz/9934460/ozzy-osbourne-overdoses-quad-bike-tripping-rug/)