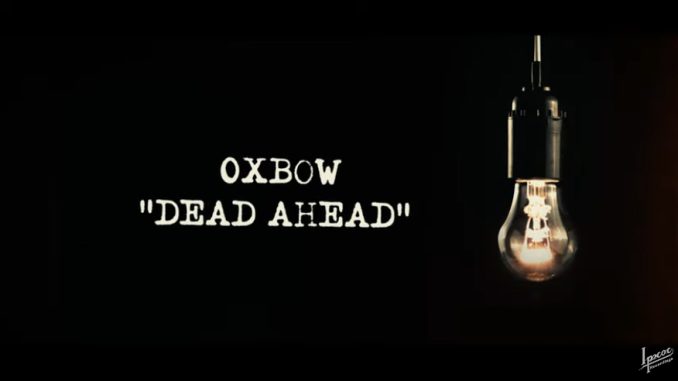 OXBOW release "Dead Ahead," the third single, and its accompanying video (viewable here), from their forthcoming Ipecac Recordings' debut album, Love's Holiday (July 21, Ipecac Recordings).
"'Dead Ahead' was made to order for starting our new album, Love's Holiday," says guitarist/pianist Niko Wenner. "It is one of the few songs without choral singing and the only in D Minor, my co-producer in crime Joe Chiccarelli calling for fast and abrasive, it was birthed playing for my kids on an acoustic guitar given to me at age 6 and handmade before 1957 in Umeå, Sweden by Göran Frii. The recording features both the tiny toy tine piano Dan [Adams] gave our children and my 1981 white Stratocaster, the chorus adds a Little Big Muff Pi fuzz pedal I bought in 1979 from Tom Stevenson, my friend from age 4, recently deceased, who taught me to play AC/DC, Judas Priest and Van Halen songs. RIP and rock on, Tommy."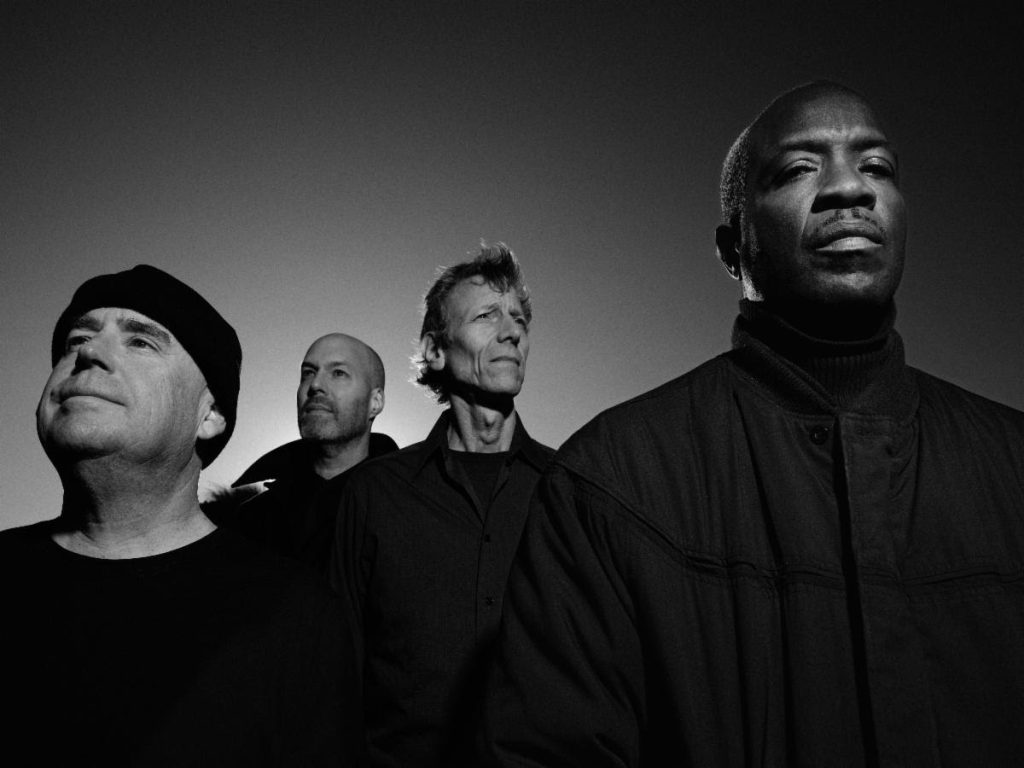 On the Chris Purdie-directed video, who also created a pair of clips for the band's 2017 album, Thin Black Duke, vocalist Eugene Robinson shares: "This may be the only video wherein we appear just as actors/characters and while the gaming scene recalls nothing if not Ingmar Bergman's 'The Seventh Seal,' the lyric is pure OXBOW: 'This god of love destroys and creates'…indubitably."
Purdie adds: "The concept for the mirrors used in 'Dead Ahead' were inspired by Orson Welles noir, 'The Lady From Shanghai,' a film partly based in and around San Francisco. The idea of mirrors and reflection were used to evoke themes of duality, and the idea that there are multiple perspectives, or that things aren't entirely as they seem."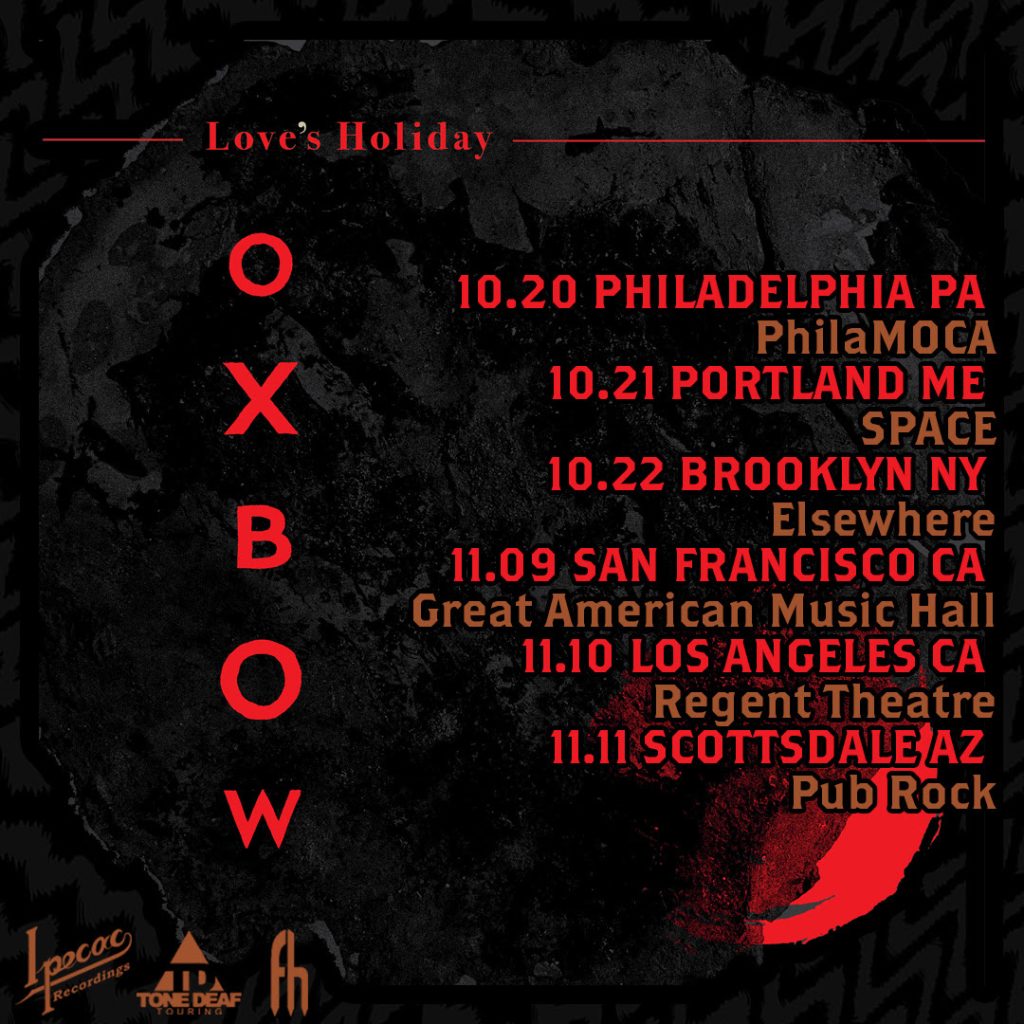 The Bay Area quartet have simultaneously announced their first tour dates in support of the 10-song album, with both east and west coast swings slated for this Fall. Tickets for all shows are on-sale now, with ticketing links and additional details available here.
U.S. Tour Dates:
October 20 Philadelphia, PA PhilaMOCA
October 21 Portland, ME SPACE
October 22 Brooklyn, NY Elsewhere
November 9 San Francisco, CA Great American Music Hall
November 10 Los Angeles, CA Regent Theatre
November 11 Mesa, AZ Pub Rock
European tour dates (previously announced):
September 1 Glasgow, UK Broadcast
September 2 Birmingham, UK Supersonic Festival
September 3 Leeds, UK Brudenell Social Club
September 4 Bristol, UK Exchange
September 5 London, UK Studio 9294
September 6 Kortrijk, BE Wilde Western
September 7 Brussels, BE Botanique
September 8 Nijmegen, NL Merleyn
September 9 Tetange, LU Human's World Festival (free entry)
September 10 Bochum, DE Die Trompete
September 11 Vienna, AT Volkstheatre Rote Bar
September 12 Wroclaw, PL Liverpool
September 13 Warsaw, PL Hydrozagadka
September 14 Berlin, DE Roadrunners Paradise
September 15 Hamburg, DE Hafenklang
September 16 Aalborg, DK Lasher Fest