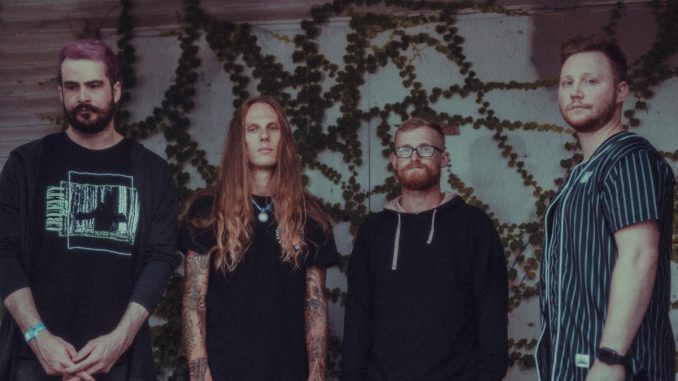 Thursday, December 9, 2021 – Hailing from Tulsa, Oklahoma, post-hardcore outfit Outline In Color has today announced signing with Thriller Records. In celebration of the news, the band has dropped a new single and music video for their track "Snakebit". Prior to today, the band has released their latest EP 'Imposter Syndrome, Pt. 2'. Speaking on today's release, the band shares:
"Snakebit" is about toxic people who try to poison the well, but in doing so reveal their true character and true intentions. People who carry a torch tend to get burned."
WATCH: Outline In Color's Music Video For "Snakebit"
Single Artwork For "Snakebit"
Outline In Color consists of Michael Skaggs (vocals), Jonathan Grimes (vocals and bass), CJ Cochran (guitar), and Austin McFerrin (drums). Outline In Color seamlessly blends elements of hard rock, metal, nu-metal, pop, and R&B. The vocals are heavily laden with soulful singing and tastefully peppered with screaming and backing vocals, and the music features both rhythmic grooves and atmospheric ambience. The totality is a genre-bending experience that gifts the listener with melodies that linger and beg to be heard again. Be sure to keep an eye out for what Outline In Color has in store for 2022.