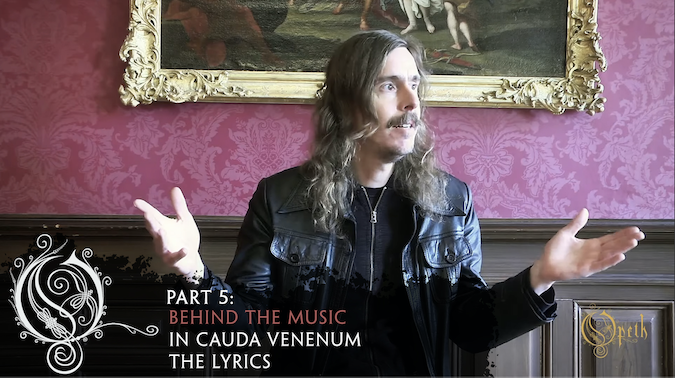 NEW ALBUM OUT SEP 27TH FROM NUCLEAR BLAST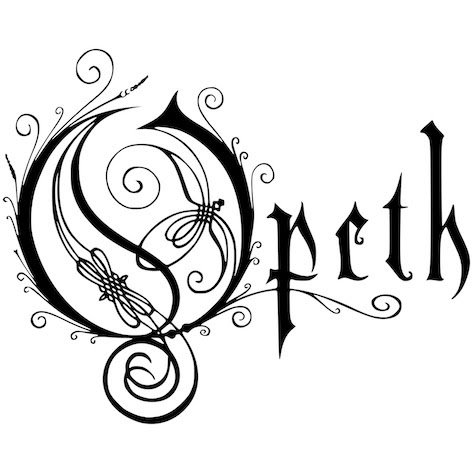 Swedish prog-metal/rock legends OPETH will release their long-awaited 13th album In Cauda Venenum on September 27th via Moderbolaget / Nuclear Blast. Today, revered vocalist, guitarist and songwriter Mikael Åkerfeldt, talks about his homeland of Sweden and how the digital age and fascination with loneliness played a role in some of the album's contemporary lyrics in the band's latest trailer for the upcoming record.
WATCH OPETH'S 5TH ALBUM TRAILER (THE LYRICS) HERE:
More from In Cauda Venenum:
Watch Video Trailer #1 – About "Hjärtat Vet Vad Handen Gör" / "Heart In Hand" – https://youtu.be/lBiLa5OersA
Watch Video Trailer #2 – In Cauda Venenum: The Writing Process – https://youtu.be/D0Sxlhr2xuM
Watch Video Trailer #3 – In cauda Venenum: The Recording Process – https://youtu.be/Rm9DU0KIKd8
Watch Video Trailer #4 – About "Svekets Prins" / "Dignity" – https://youtu.be/jBm00g7JFcw
Watch Visualizer for "Hjärtat Vet Vad Handen Gör" / "Heart In Hand" – https://youtu.be/5Ko4_eO2tiU
Watch Visualizer for "Svekets Prins" (Swedish) – https://youtu.be/QcMdA7Xs8jE
Watch Visualizer for "Dignity" (English) – https://youtu.be/GF5FXYmBrc4
Recorded last year at Stockholm's Park Studios, In Cauda Venenum will be released in two versions, in both Swedish and English languages.
OPETH will tour Europe, Japan and Australia through the end of the year. Dates are listed below and tickets are on sale now at www.opeth.com/tour-dates
Pre-order In Cauda Venenum in various formats, here: www.opeth.com/stores
The band's new track is available for listening on all DSPs. Pick your version below:
English: http://geni.us/OpethInCaudaVenenumENG
Swedish: http://geni.us/OpethInCaudaVenenumSWE
Opeth to release exclusive new track "Cirkelns Riktning" via Decibel Magazine's Flexi Series.
Sign up for a deluxe Decibel subscription by Wednesday, September 4 at noon EST or you'll be forced to bid farewell to this opportunity. Subscriptions available at https://www.decibelmagazine.com/2019/08/23/opeth-to-release-exclusive-new-track-cirkelns-riktnin-via-decibel-flexi-series/
In Cauda Venenum Track Listing:
Livet's Trädgård / Garden Of Earthly Delights
Svekets Prins / Dignity
Hjärtat Vet Vad Handen Gör / Heart In Hand
De Närmast Sörjande / Next Of Kin
Minnets Yta / Lovelorn Crime
Charlatan
Ingen Sanning Är Allas / Universal Truth
Banemannen / The Garroter
Kontinuerlig Drift / Continuum
Allting Tar Slut / All Things Will Pass
OPETH TOUR DATES:
MAIN SUPPORT: THE VINTAGE CARAVAN
27.10. UK NORWICH – UEA
29.10. UK LONDON – PALLADIUM
31.10. UK GLASGOW – SWG3
01.11. IRL DUBLIN – OLYMPIA THEATRE
02.11. UK LEEDS – DAMNATION FESTIVAL
03.11. UK BRISTOL – O2 ACADEMY
05.11. NL ULTRECHT – TIVOLIVREDENBURG
06.11. BE BRUSSELS – ANCIENNE BELGIQUE
08.11. DE MUNICH – BACKSTAGE (WERK)
09.11. IT MILAN – ALCATRAZ
10.11. CH ZURICH – VOLKSHAUS
11.11. FR PARIS – L'OLYMPIA
13.11. DE COLOGNE – E-WERK
14.11. DE WIESBADEN – SCHLACHTHOF
15.11. DE NUREMBERG – MEISTERSINGERHALLE
16.11. DE BERLIN – HUXLEYS NEUE WELT
17.11. DK COPENHAGEN – DET KGL. TEATER SOLD OUT
29.11-01.12. IND PUNE – BACARDI NH7 WEEKENDER
05.12 JP OSAKA, CLUB QUATTRO
06.12 JP TOKYO, ZEPP TOKYO
10.12. AUS ADELAIDE – THEBARTON THEATRE
11.12. AUS PERTH – ASTOR THEATRE
13.12. AUS MELBOURNE – PALAIS THEATRE
14.12. AUS SYDNEY – STATE THEATRE
15.12. AUS BRISBANE – THE TIVOLI