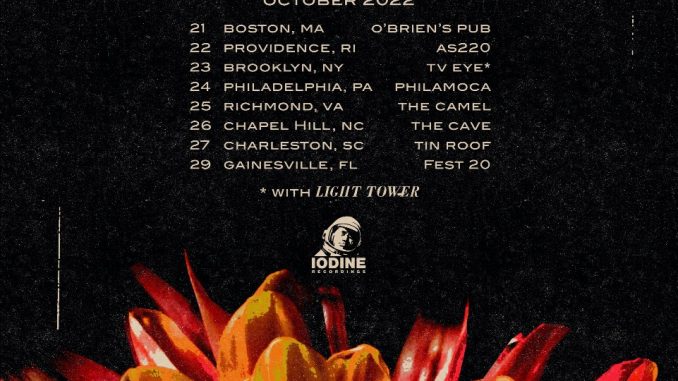 IODINE RECORDINGS TOUR TO HIT THE EAST COAST THROUGH OCTOBER!
Three of Iodine Recordings most exciting acts are hitting the road together next month!
Onelinedrawing, Joe McMahon (of Smoke or Fire), and Her Head's On Fire will head out on a short tour of the East Coast. The trek kicks off on October 21 in Boston and runs through October 29 in Gainesville, with an appearance at Fest 20. All dates are below. Get tickets here.
"I'm excited to get out there and just sing," says Onelinedrawing's Jonah Matranga. "It's been way too long since running around the East Coast. I'm excited to feel the Tenderwild songs alongside all the other stuff. Feeling grateful for my rock family, from the rad Iodine Records crew to anyone who simply and sincerely shows up. That's you."
Both Onelinedrawing and Her Head's On Fire both released new albums this year!
ONELINEDRAWING, JOE MCMAHON, + HER HEAD'S ON FIRE ON TOUR:
10/21 — Boston, MA — O'Brien's Pub (With Superdown)
10/22 — Providence, RI — AS220 (With Snowplows)
10/23 — Brooklyn, NY — The Broadway (With Light Tower)
10/24 — Philadelphia, PA — PhilaMoca (With Time)
10/25 — Richmond, VA — Richmond Music Hall (With Pedals on Our Pirate Ships)
10/26 — Chapel Hill, NC — The Cave
10/27 — Charleston, SC — Tin Roof w/ Social Void
10/29 — Gainesville, FL — FEST 20