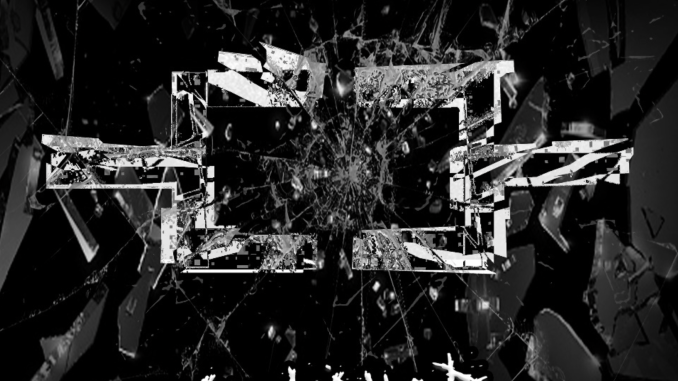 SONG APPEARS ON SLASHER EP, WHICH ARRIVES JUNE 2
BAND INVITES FANS TO VOTE ON FUTURE SONG AND STYLE CHOICESOn June 2, Omnium Gatherum will release their new Slasher EP via Century Media Records.
Today, the band has shared its thoroughly metallic cover of the classic '80s dance pop anthem "Maniac" from the Flashdance film.
Watch the video, produced by Coldstore Productions, here.
Vocalist Jukka Pelkonen comments, "This classic pop song is shapeshifting into the Omnium Gatherum style of modern melodic death metal blast. Here is something to dance and headbang to in summertime!"
Guitarist and clean vocalist Markus Vanhala adds, "I heard it from the start with this classic '80s banger — that it had all the usual OG elements there. Our band just had to play this and turn this into an OG song! Get your upcoming summer spiced with this one and it's gonna be a good one!"
The band has also offered fans the opportunity to possibly choose a new track that they might cover. Fans can select a song from a list, as well as a mood and style that this new cover song could have. It will eventually be released in one of their future formats. Take advantage of this fantastic chance by pre-saving the Slasher EP here and pre-ordering Slasher here.

The EP is available in the following formats:
Ltd. CD Digipak
Ltd. Black Vinyl
Ltd. Clear Vinyl
Digital EP

Mixed by Jens Bogren and mastered by Tony Lindgren at Fascination Street Studios, Slasher is modern melodic death metal of the highest caliber. This 4-track EP not only includes a cover version of the '80s classic "Maniac" but also the first studio recordings with new guitarist Nick Cordle. After 25+ years, Omnium Gatherum proves once again that they're still leading the pack!

SLASHER TRACK LISTING:
"Slasher"
"Maniac"
"Sacred"
"Lovelorn"

OMNIUM GATHERUM ARE:
Jukka Pelkonen — Vocals
Markus Vanhala — Guitars and Clean Vocals
Nick Cordle — Guitar
Aapo Koivisto — Keyboards
Mikko Kivistö — Bass and Clean Vocals
Atte Pesonen — Drums
PHOTO CREDIT: Terhi Ylimäinen