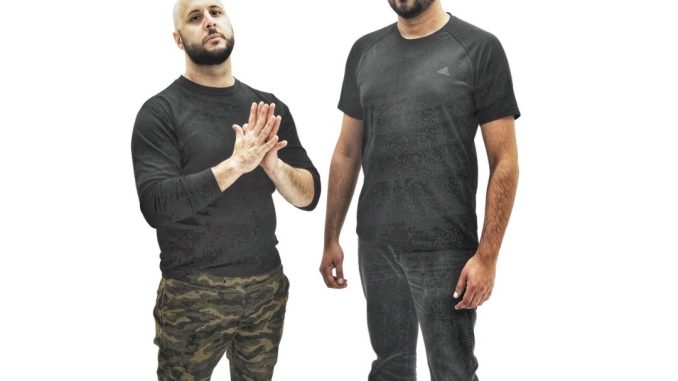 OF THE LIGHT delivers art metal/rock music, infused with hard-hitting grooves and coupled with infectious melodious hooks.

OF THE LIGHT's newest single "Live On" (released January 27th) is powerful, hard-hitting, and emotionally charged with a message about suicide prevention and healing negative thought patterns that lead to depression and hurt.

"Live On" with its intense power and a particularly groovy intro that collides tom-heavy drum work and thick, distorted palm-muted guitars, is a prime example of Greg's ability to traverse tension and resolve, with dynamic passages that effortlessly convey the darker lyrical themes presented throughout this track.

"The message I try to convey with my music and lyrics is adversity can be overcome. Set boundaries with people that aren't for your best interests. Stop self sabotaging yourself." – Greg Telfeian

Watch "Live On" here:
About OF THE LIGHT:

Singer-Songwriter and multi-instrumentalist Greg Telfeian is a 40-year-old drummer from Bergen County, NJ. He has been drumming, creating, and performing original music since the age of 14. Greg was a member of With Daggers Drawn, releasing both the EP My Rebirth and the album

Heart of the Universe with the metal band, as well as opening up for some top metal/rock acts like

Ill Niño, 40 Below Summer, E-Town Concrete, Coheed. Cambria, Drowning Pool, Periphery, Hatebreed, In this Moment and Non-Point (just to name a few). Greg then went on to create music with alt prog rock band, Pralaya, releasing the EP, Matter of Time. They played in the scene up until 2020. Greg has had tracks featured on SiriusXM's Liquid Metal.

With his newest band, OF THE LIGHT, Greg is taking his song-writing skills and musicality and using it in a collaborative effort teaming up with multi-instrumentalist Zaki Ali.

All instrumentation and vocals were performed by Gregory Telfeian, and lead guitar and bass duties were shared with Zaki Ali, engineer, multi-instrumentalist. Additional keys, co-production and engineering duties are courtesy of Zaki Ali at Cinderella Man Studios in North Bergen, NJ, owned and operated by Zaki Ali and former WWE wrestler Enzo Amore.

OF THE LIGHT's released two previous singles, "Repair" and "Agree," from their upcoming ten- track album Igniting the Engines of Creation. These singles, and the Iron Maiden cover "Stratego" single that OF THE LIGHT released separately, have had thousands of Spotify streams.