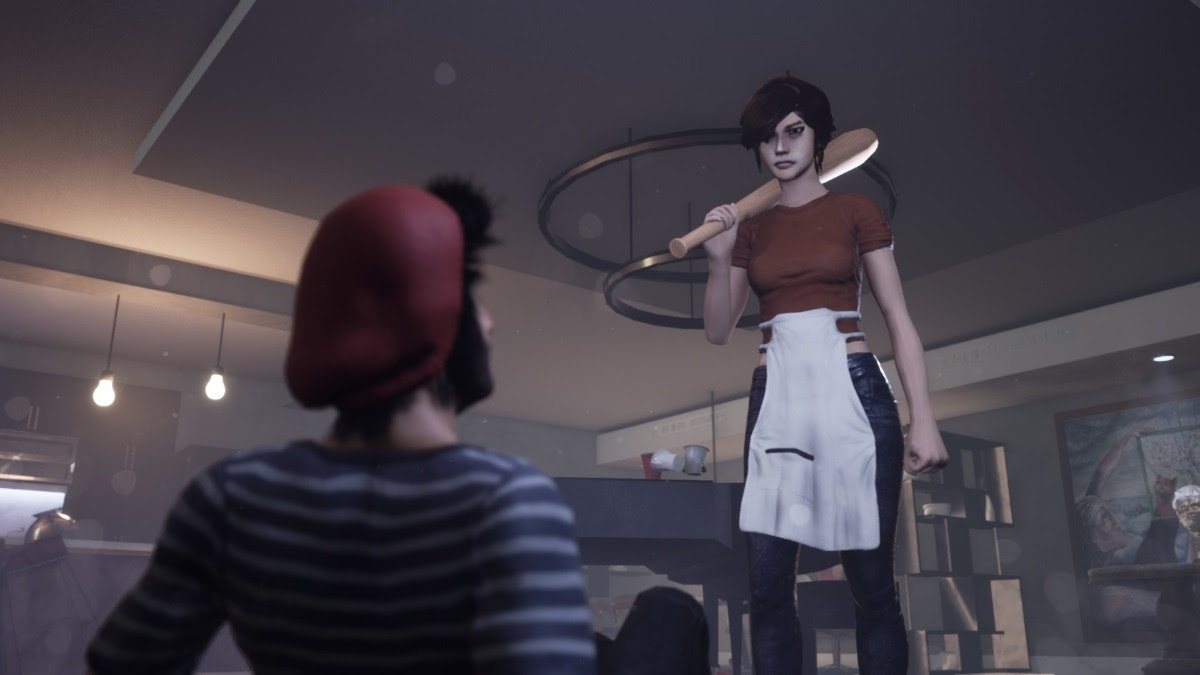 Capricia Productions, a games studio, announced during Gamescom that Of Bird and Cage, a metal music-driven adventure game featuring artists from some of the biggest rock and metal bands, developed by Capricia Productions and published by All in! Games, will be released in 2021.
You can watch the official trailer and learn all the details here.
The announcement confirmed that the game is coming for PCs but the developers had hinted in the past that they are looking into console releases, as well. Gamers and fans can visit Gamescom Online Indie Arena Booth, which is open until August 30, 11:59pm ET, to learn more about the project.
Gamers can also wishlist the game on Steam.
Of Bird and Cage is the first rock/metal album produced entirely as a story-driven narrative video game, aspiring to establish a new gaming genre of interactive musicals. The project features an array of well-known musicians, listed below.
FEATURED ARTISTS:
Ron "Bumblefoot" Thal (ex-Guns N' Roses)
Rob van der Loo (Epica)
Ruud Jolie (Within Temptation)
Danny Worsnop (Asking Alexandria)
Casey Grillo (ex-Kamelot)
Rocky Grey (ex-Evanescence)
Mike Lepond (Symphony X)
Kobra Paige (Kobra and the Lotus)
Davidavi 'Vidi' Dolev (Subterranean Masquerade)
Arnold Nesis (Capricia Productions)
+more to be revealed soon
"After five years of working on this game, we are very excited to finally be able to share our trailer and to announce that the game is very close to release. While we don't have an official date just yet, I can say that we are not just looking into 2021, but probably at a very early release in 2021," says Ben Shmuelof, Capricia co-founder and the game's producer. "The game is already completely playable, the music has been recorded, and we are now focused on the last stages of polishing, bug-fixing, and some technical things. While I'm obviously biased to just how great the game is, I can say that I couldn't be more proud of our team and that I believe we have truly created something that has never been seen before. It's new. It's weird. It's bold. I'm pretty sure gamers and heavy music lovers have never experienced anything like this."
Don't just listen to the music — #PLAYtheMusic
ABOUT CAPRICIA PRODUCTIONS:
Capricia is a games studio, creating a new way to experience music through video games. Capricia tells stories through both the music and the video game, intertwining them, enabling each to complete the other.
ABOUT ALL IN! GAMES:
All in! Games is a video game publishing and production company based in Krakow, Poland. Founded in 2018, the team creates and supports unique games for PC and consoles, working on both Polish and international projects. All in! Games' portfolio features titles such as Ghostrunner (One More Level, co-publisher 505 Games), Paradise Lost (PolyAmorous), Alaloth —Champions of The Four Kingdoms (Gamera Interactive), and Tools Up! (The Knights of Unity). All in! Games is listed on the stock exchange in Warsaw after the merger with Setanta in 2020.