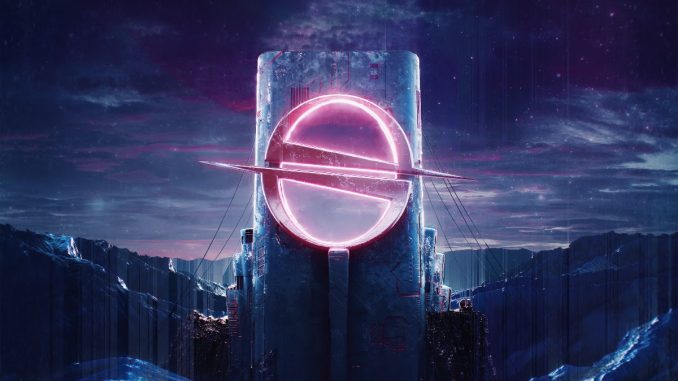 ANNOUNCE NEW ALBUM
PHASES
OUT OCTOBER 28 ON UNFD
Rising Newcastle-via-Athens quintet October Ends recently announced their new album PHASES, which arrives on October 28 via UNFD. Pre-order it here.
Today, the band has shared the video for "
Call Me Before I'm Dead
." As always, the video was produced and directed by the band, who like to keep things on the DIY tip!
The song, described by the band as a "fucked up lust anthem," features London rapper Kid Bookie.
The video for this groove-driven, thunderous track is bathed and splashed in black, white, and red tones, as well as sex, death, and blood!
Watch it here.
The song's backstory is incredibly interesting. The track was initially composed using head and facial gestures, due to the fact that guitarist
Alex Hek
had sustained an injury in both of his arms.
"This is the first song Alex (Hek, guitar) wrote for October Ends after joining two years ago, and at the time, he was recovering from repetitive injuries in both of arms," the band explains. "Because of this, he wasn't able to play a guitar or even type at a computer. In order to write this song, he had to use some crazy head tracking software similar to what American virtuoso musician
Jason Becker
used to use. He would think up ideas, melodies, and the instrument arrangements in his mind, and then would use head and face gestures to control the computer mouse to write it all into notation software. When it was finished, it was sent over to Nick (Mavromatis, vocals/production/mixing) for recording.
That
was Alex's process for a while until he got better."
October Ends offer further insight into the song, saying, "The aim with this track was to lean into the nu metal aspect of our sound more but in a way that was modern and catchy. It was also really influenced by industrial sounds and the whole cyberpunk aesthetic for the verses. The verse has a kinda sexy Nine Inch Nails vibe to it, so we rolled with that and wrote the vocals and lyrics into what I'd describe as a fucked up lust anthem. The song is about desire and anxiety in a relationship where you don't know where you stand with that person. The dual vocals help paint this juxtaposition, with Nick being softer in the verses and George [Mavridis] going for it in the choruses."
The band also shares how it recruited to Kid Bookie feature, explaining, "Once we had our initial version of the song, we also contacted the London-based rapper Kid Bookie and asked him to feature on the track. He was happy to do it and you can hear him on the bridge and breakdown of the song — he even does all the breakdown screams. We were so stoked when we got that recording back from him because it sounded fucking awesome and way better than what we had there before. It's our only feature on the album and we think it really elevates the song in a way we couldn't have imagined."

October Ends are multi-voiced genre-smashers who have remained somewhat of a well-kept scene secret. Until now!
Though it dropped amidst the throes of the 2020 pandemic, the band's self-recorded, self-released debut album Zodiac has racked up more than 10 million streams to date, with no touring or promotional push behind it. But now, through their global partnership with UNFD, October Ends are primed and ready to step out of the shadows and introduce themselves to the world on a larger scale! The new album PHASES is a significantly large evolution in the band's sound, and all new material was an experimental combination with blending subjects, styles, instrumentation, and production magic than ever before. Feeling an intense freedom while writing pushed the band to indulge in a much wider array of influences in relationships, addiction, and even pop culture. For October Ends, PHASES is a much truer expression of themselves.
PHASES TRACK LISTING:
"Destroy Us All"
"Call Me Before I'm Dead"
"R3KT"
"Of Stars"
"Play Time"
"Hero"
"Alive"
"One More Round"
"Lay Here"
"Down"

OCTOBER ENDS ARE:
Nick Thurl Mavromatis — Vocals
George Mavridis — Vocals
Michael Charlton — Guitar, Backing Vocals
Alex Hek — Guitar, Vocals
Drew Smith — Bass