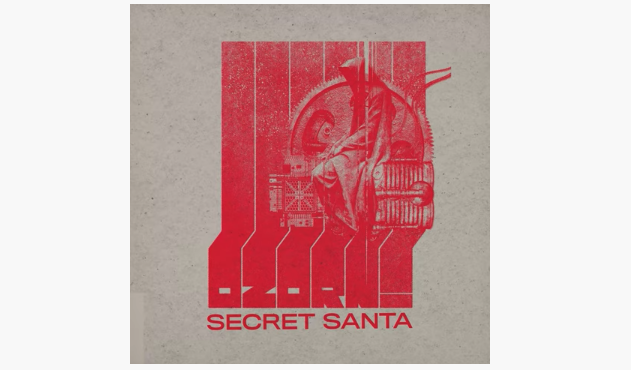 "a pulverizing doom anthem" – Revolver
To hear "Secret Santa" click the image above
Feb. 4, 2020, Long Beach, Calif. – O Zorn!, the Long Beach, Calif.-based post-sludge trio who release Your Killer on March 20 via Seeing Red Records, have debuted a second song from the forthcoming album, streaming "Secret Santa" via Revolver (https://www.revolvermag.com/music/hear-doom-trio-o-zorns-crushing-paean-addiction-secret-santa).

"The song about a mother grieving over her child's substance abuse issues, and putting the blame on that first cigarette," singer/guitar player Bill Kielty tells Revolver in the piece. "Nicotine was the introduction. The 'Secret Santa' is whoever it was that gifted her child their first smoke, and to her … the ultimate letdown."

The band previously shared the track "Casket" (https://youtu.be/ZjzqvVJZAn4). The nine-song album can be pre-ordered via Bandcamp: https://ozorn.bandcamp.com/album/your-killer.

O Zorn! plays The Prospector in Long Beach, Calif. on March 7.
Photo credit: Wolfgang Brardt