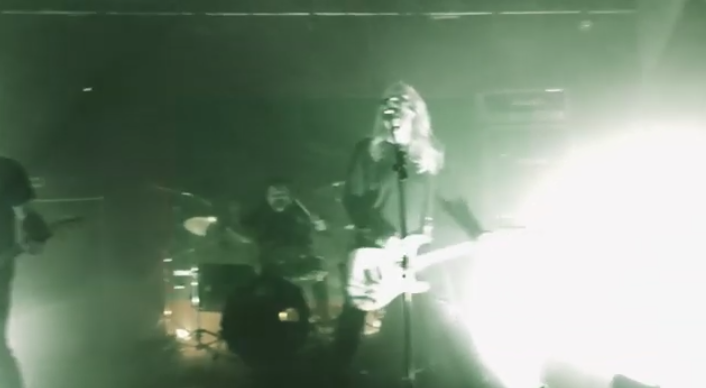 O ZORN! RELEASE YOUR KILLER ON MARCH 20

HEAR "CASKET" NOW

LONG BEACH, CALIF.-BASED TRIO RECORDED NINE-SONG RELEASE

AT FOO FIGHTERS' 606 STUDIO
Dec. 17, 2019, Long Beach, Calif. – O Zorn!, the Long Beach, Calif.-based post-sludge trio release Your Killer on March 20 via Seeing Red Records. Hear the song "Casket" here: https://youtu.be/ZjzqvVJZAn4.

"This band, this album… It's been a true labor of love" says singer/guitarist Bill Kielty, of the nine-song release that was recorded at Foo Fighters' 606 Studio, utilizing Sound City's famed Neve mixing board. "My brains were scrambled at the end of recording this new record. So many obstacles, so many setbacks. For me though, and I know I speak for the other two, writing songs is as necessary as eating or sleeping. It's something that I've always just done. I did it when I flipped burgers. I did it when I sold furniture. It'll never stop."

Relatively, and temporarily, unknown outside of the tight knit SoCal music scene, O! Zorn released their self-titled debut two years ago to a mostly locals only crowd. The release was enough to garner attention of those in the know and build a fanbase while securing opening spots for national touring artists including Black Flag. Your Killer showcases the subtle evolution of the band's sound and the renewed strength drawn from the current line-up of Kielty, guitarist Billy Meyer and drummer Danny Walker.
Your Killer track list:

Your Killer
Casket
Bandini Mountain
Cult Status
Loved
France on Foot
Ratts
Ribeyes
Secret Santa
Photo credit: Wolfgang Brardt