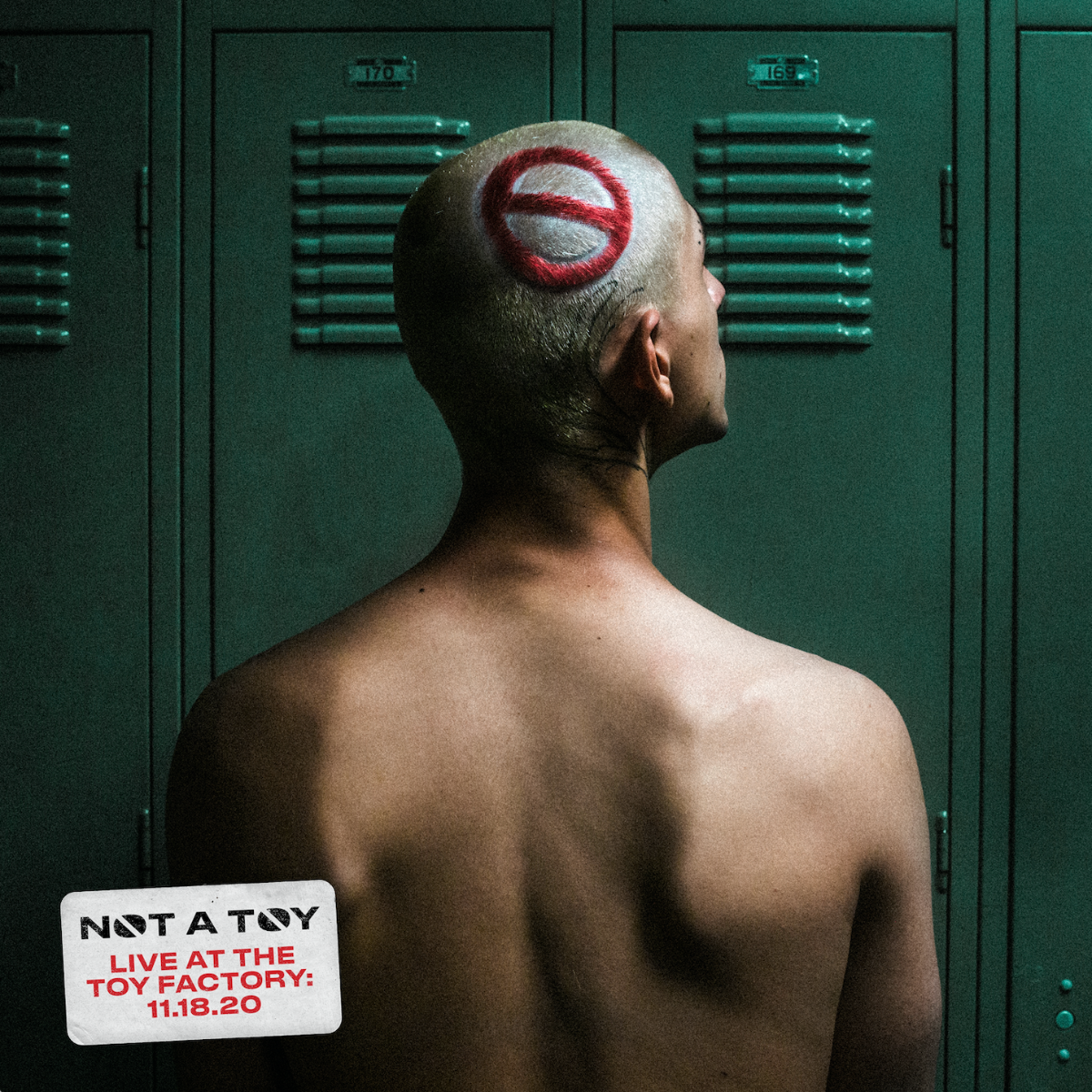 BAND ALSO DROPS LIVE AT THE TOY FACTORY: 11.18.20 EP AT ALL DSPS
Tune in alert!
NOT A TOY, who traffic in smooth and swaggy, genre-hopping rock that defies simple categorization, have announced an EP and accompanying livestream event.
The Colorado band will drop Live At The Toy Factory: 11.18.20. The release features two stripped down and reimagined versions of previously released tracks "J Cash" and "Antidote," along with a cover of Joji's "Attention." It is available at all DSPs.
The performance event, which features the visual recordings of the songs on the EP, takes place this evening, Wednesday, November 18, at 8pm EST/5pm PST on the Fearless Records YouTube channel.
NOT A TOY's self-titled, debut EP dropped during the COVID-19 pandemic. Since live shows have been paused, rendering the band unable to perform, this is a truly special engagement. It marks the first-ever widely-seen performance of these songs.
LIVE AT THE TOY FACTORY: 11.18.20 TRACK LISTING:
"J Cash"
"Antidote"
"Attention"
NOT A TOY ARE:
Branson Hoog — Lead Vocals
Jeremy Marmor — Guitar
Benji Spoliansky — Drums
TJ Wessel — Violin, Keys
ABOUT NOT A TOY:
NOT A TOY is not just a band; it's a lifestyle of art and creation. They are a snapshot of this generation's tattooed youth and bedroom beatmakers. The members of this collective met in high school and cut their teeth in various projects together before launching NOT A TOY in 2020. Operating out of a shared house in Denver, the group's synergy results from the sum of its parts. Classically trained and on the violin from a young age, Wessel plays a slew of other instruments, adding a variety of textures and production to the sound. Marmor not only rips on guitar, but he also "makes trap beats so quickly it's ridiculous," while Spoliansky holds down the groove as the drummer and acts as an "overarching producer." Meanwhile, Hoog writes the majority of the lyrics and plays guitar and piano. Based on a background in graphic design and painting, he "brings the art to the project."