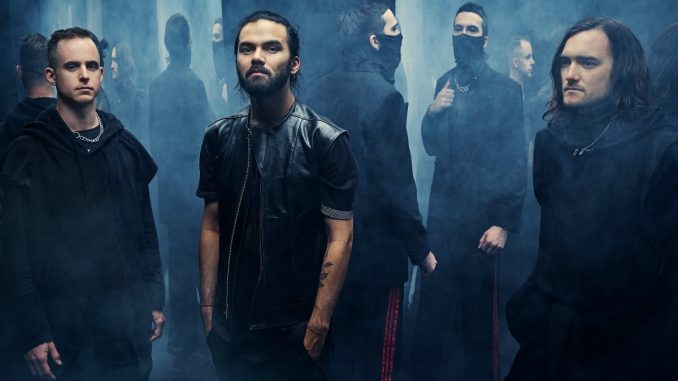 NEW ALBUM OBSIDIAN OUT APRIL 22
Australia's heavy trailblazers NORTHLANE will return to North America for a tour this summer. The band will embark on a headline North American trek that kicks off on July 13 in San Francisco and runs through August 25 in Los Angeles. Silent Planet and Avoid will also appear, with an additional act to be announced at a later date. All dates are below. Tickets go on sale on Friday, April 15 at 10am local time. Get tickets here.
This run marks the first time that Northlane have toured the U.S. and Canada since 2019.
Northlane's sixth album, Obsidian, is set for self-release on April 22, 2022 via Believe. Pre-order it here.
NORTHLANE ON TOUR:
WITH SILENT PLANET + TBA + AVOID:
7/13 — San Francisco, CA — Great American Music Hall
7/15 — Portland, OR — Hawthorne Theater
7/16 — Seattle, WA — El Corazon
7/17 — Vancouver, BC — Rickshaw Theatre
7/19 — Calgary, AB — Dickens
7/20 — Edmonton, AB — Starlite Room
7/22 — Winnipeg, MB — Park Theater
7/23 — Minneapolis, MN — Varsity Theater
7/24 — Chicago, IL — House of Blues
7/26 — Detroit, MI — St. Andrews Hall
7/27 — Toronto, ON — Danforth Music Hall
7/28 — Montreal, QC — Corona Theatre
7/29 — Quebec City, QC — Imperial De Quebec
7/30 — Boston, MA — Paradise
7/31 — New York, NY — Irving Plaza
8/2 — Cleveland, OH — House of Blues
8/3 — Grand Rapids, MI — Elevation
8/4 — Columbus, OH — Athenaeum Theatre
8/5 — Pittsburgh, PA — Mr. Smalls
8/6 — Philadelphia, PA — TLA
8/7 — Baltimore, MD — Baltimore Soundstage
8/9 — Charlotte, NC — The Underground
8/10 — Atlanta, GA — The Masquerade (Heaven)
8/12 — Ft. Lauderdale, FL — Revolution
8/13 — Tampa, FL — The Orpheum
8/14 — Destin, FL — Club LA
8/16 — Houston, TX — White Oak Music Hall
8/17 — San Antonio, TX — Vibes Center
8/18 — Dallas, TX — Amplified Live
8/19 — Lawrence, KS — Bottleneck
8/20 — Denver, CO — Summit Music Hall
8/21 — Salt Lake City, UT — The Depot
8/23 — Mesa, AZ — Nile Theater
8/24 — San Diego, CA — House of Blues
8/25 — Los Angeles, CA — The Regent
WATCH + LISTEN TO NORTHLANE:
"Carbonized"
"Echo Chamber"
"Plenty"
ABOUT NORTHLANE + OBSIDIAN:
If you had to sum up Northlane in a word, it would be resilient. In their 12-year career, the four-piece has weathered the kind of storms that would have seen most other bands bow out of the game. Yet through every bout of turbulence, Northlane emerges on the other side with fortitude and a trailblazing body of work that shifts the tectonic plates of heavy music around the globe. Emboldened by the success of their 2019 award-winning album, Alien, Northlane's new offering, Obsidian, is their most expansive and dynamic album yet. Self-recorded and self-produced with the help of their longtime collaborator Chris Blancato, the sound Northlane have been working towards over the span of their career has been fully realised on Obsidian. Sonically spanning the gamut of their entire discography, Northlane's trademark heavy comfortably coexists with techno, drum and bass, intriguing synths, perplexing time signatures, and widescreen choruses. It's this fearless evolution that keeps Northlane light years ahead of everyone else in heavy music. Northlane offered a preview of the album via "Clockwork," a frantic and pulsating fever dream that served as an insight into the mind of a musician forced to be creative after a devastating year and the toll it took on him. Throughout Obsidian, Bridge chronicles his despair at the state of the world whilst also trying to pick up the pieces and move forward with his own life after sharing his harrowing life story on Alien. It's bleak, but that's the point.