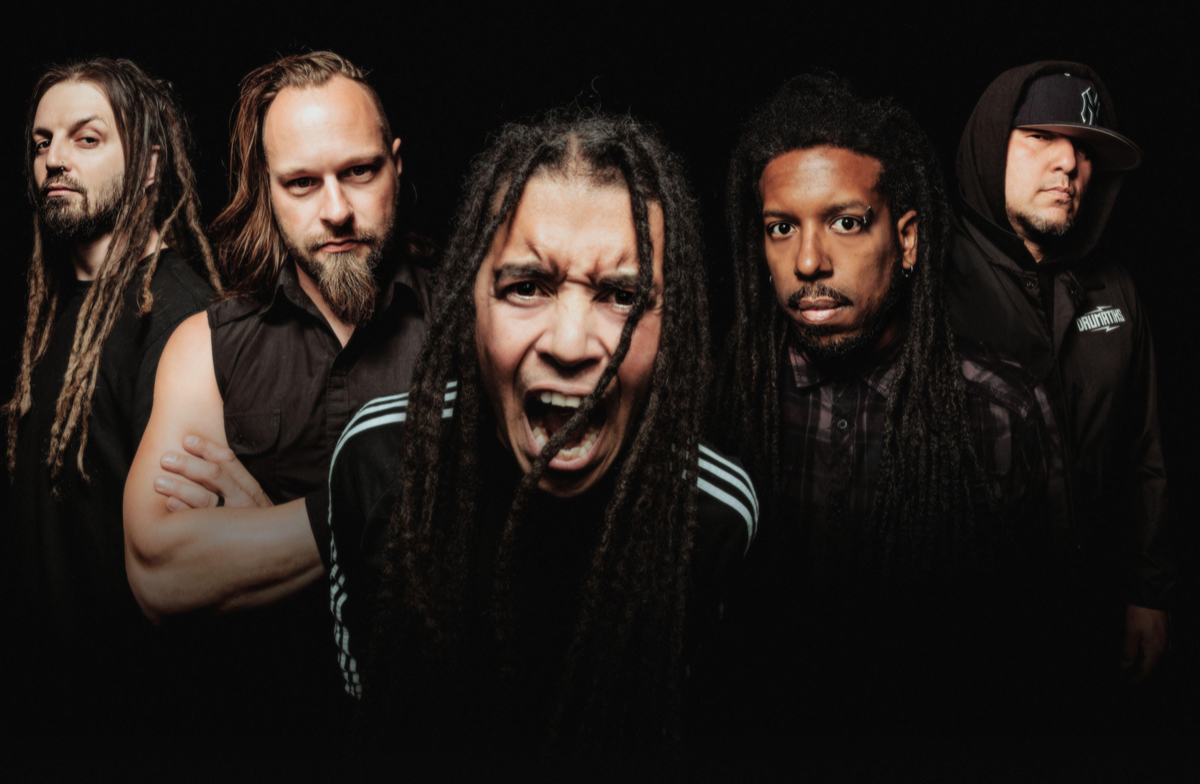 Nonpoint have dropped their new video for "Fix This," directed by Eric Richter. Watch it here.
"There are two sides of everything that's broken," said singer Elias Soriano. "One side lives in the world of destruction and the other in the world of repair. The song 'Fix This' dives into what it feels like to be on both sides of the fight."
The song appears on the band's latest album, titled X and pronounced "Ten," out now via Spinefarm Records. The album is the tenth studio release of the band's career.
Nonpoint have also confirmed their summer 2019 tour plans. They will support Hellyeah July 17 through August 17, with some additional headline shows sprinkled throughout the tour. Hellyeah will be performing an exclusive tour celebrating the life of the legendary drummer Vinnie Paul.
NONPOINT HEADLINE DATES:
7/13: Nelson, IL @ Who Else Grounds
7/14: Belvedere, IL @ The Apollo Theater
7/20: Oshkosh, WI @ Rock USA
7/21: Angola, IN @ Eclectic Room

NONPOINT:
WITH HELLYEAH:
7/23: Atlanta, GA @ Buckhead Theatre
7/24: Myrtle Beach, SC @ House of Blues
7/26: Silver Springs, MD @ The Fillmore
7/27: Inwood, WV @ Shiley Acres
7/28: Boston, MA @ House of Blues
7/30: Stroudsburg, PA @ Sherman Theater
7/31: Cleveland, OH @ House of Blues
8/1: Green Bay, WI @ The Green Bay Distillery
8/2: Sioux City, IA @ Hard Rock#
8/3: Denver, CO @ Summit
8/6: Iowa City, IA @ Wildwood#
8/7: Minneapolis, MN @ Varsity Theater
8/8: Chicago, IL @ House of Blues
8/9: Battle Creek, MI @ #
8/10: Detroit, MI @ The Fillmore
8/11: Grand Rapids, MI @ 20 Monroe Live
8/13: Wichita, KS @ The Cotillion
8/14: Oklahoma City, OK @ Diamond Ballroom
8/16: Houston, TX @ House of Blues
8/17: Dallas, TX @ House of Blues
#Nonpoint Headline