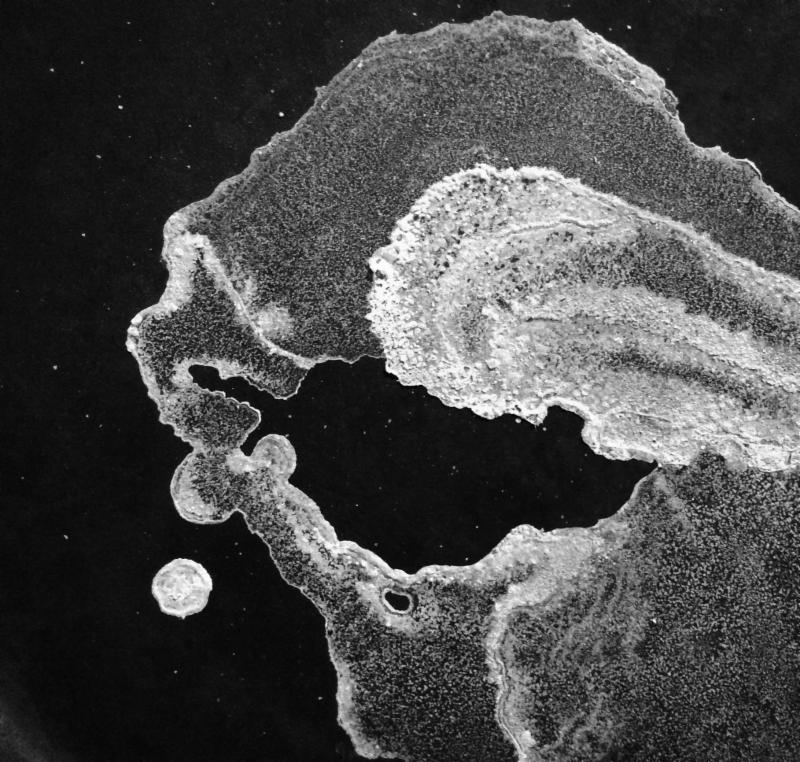 Drone Box by NOISE POET NOBODY is a set of two ten-minute immersions in layers of minimalist drone. The drones were created with home-built slide guitar and e-bow, electronic tanpura drone box, and Moog analog bass waveforms with multiple re-ampings.
Drone Box will be available digitally via Scry Recordings January 15th. For orders and previews, go to THIS LOCATION.
Drone Box Track Listing:
1. Drone Box, Pt. 1
2. Drone Box, Pt. 2
For well over fifteen years, Casey Chittenden Jones has been soundtracking the collapse of civilization under the moniker NOISE POET NOBODY utilizing homemade instruments, synthesizers, and modular equipment to create haunting, discordant, and broken sounds to express the need for creativity in a dying ecosystem.
Performing in underground venues, bars, art galleries, abandon buildings, and illegal DIY spaces and forever seeking to promote mental deprogramming through anti-commercial sonic immersion, each NOISE POET NOBODY set is a one-of-a-kind exchange of energy employing analog electronics and improvised inspirations via speaker cones. NPN has collaborated frequently with Butoh dance artists and released a 12″ (The River) with choreography instructions composed by Vanessa Skantze.
Most commonly associated with the genres experimental, minimalism, noise, industrial, drone, his solo works and collaborations have been released by Lens Records and Public Eyesore, among others. NOISE POET NOBODY has participated in numerous festivals and series including NorCal Noise Fest, Eugene Noise Fest, Hipster Death Fest, Olympia Experimental Music Festival, and Modular On The Spot. Jones joins Peter Keller in the duo Dosenöffner, organizes Seattle's Dismal Fest, and leads the Driftwood Orchestra.