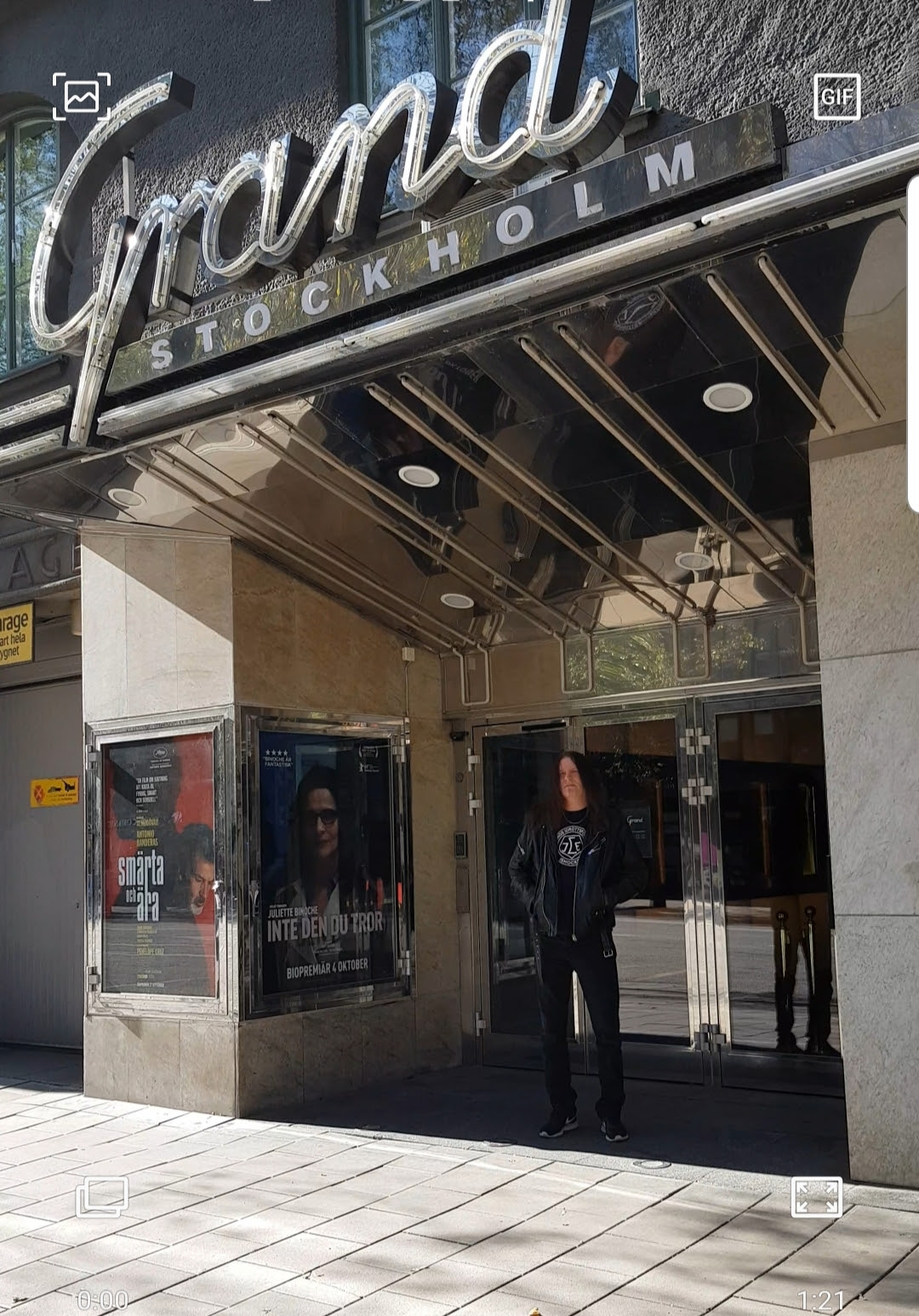 Today,
Nils Patrik Johansson
reveals the new video
"Freakshow Superstar."
The song is
the second single
from the upcoming concept album
The Great Conspiracy
, which will be released worldwide on February 28th via
Metalville Records
, which sees
Nils Patrik Johansson
(
Astral Doors
/ Lion's Share / ex-Civil War) dealing with the still-unsolved murder of Swedish Prime Minister Olof Palme on February 28th, 1986 in Stockholm, Sweden. The video for "Freakshow Superstar" can be seen & heard in its entirety
HERE
at
Metalville
's official YouTube channel.
In "Freakshow Superstar,"
Nils Patrik Johansson
deals with the person of Christer Pettersson. At the time, he was arrested as one of the main suspects, but was released a short time later. After his release, Pettersson joined various talk shows. He also claimed to be the perpetrator, only to retract his statement a day later. On "Freakshow Superstar," Hakan Hemlin took over the role of Pettersson's "dark" side as guest singer. Hemlin counts as one of the absolute top stars in Sweden. With his rock / folk duo Nordman, he has had no less than seven albums in the Top 10, with two even at #1. The above photo shows
Nils Patrik Johansson
in the entrance of the Stockholm cinema in front of which Olof Palme was shot.
With
The Great Conspiracy
,
Nils Patrik Johansson
releases the probably most important work of his career: a concept album about the murder of the Swedish Prime Minister Olof Palme in 1986, which is still unsolved today. Even after more than 33 years, this event is still a trauma for many Swedes. Through his international commitment to disarmament, understanding, and social justice, Olof Palme still enjoys a worldwide reputation. There are hundreds of theories about who the perpetrator was. Was it a lonely madman or a long-prepared conspiracy act?
Nils Patrik has been dealing with this case intensively since 2016. He is supported by the Swedish writer and founder of the podcast Palmemordet, Dan Hörning. On The Great Conspiracy, NPJ follows the most important traces and also develops his own approach to the background of the assassination. Musically, the album stands in the tradition of his previous releases as frontman of Astral Doors, Lion's Share, and Civil War: classic hard rock / heavy metal with a hint of power metal.
Again, Lars Chriss of Lion's Share was responsible for the mix. The band consists of the same musicians who recorded NPJ's previous album, Evil Deluxe: Lars Chriss on guitar, Andy Loos on bass, Kay Backlund on keyboard, and Nils Patrik's son, Fredrik Johansson, on drums.
In the meantime, see & hear the brand-new video for "Freakshow Superstar" HERE at Metalville Records' official YouTube channel. Also at Metalville's YouTube channel, see the previously revealed video for "Baseball League" HERE. Cover and tracklisting for The Great Conspiracy are as follows:
Tracklisting for Nils Patrik Johansson's The Great Conspiracy
1. The Agitator
2. One Night at the Cinema
3. The Baseball League
4. Freakshow Superstar
5. March of the Tin Foil Hats
6. Prime Evil
7. Killer Without a Gun
8. The Great Conspiracy
9. This Must Be the Solution
10. Requiem Postlude