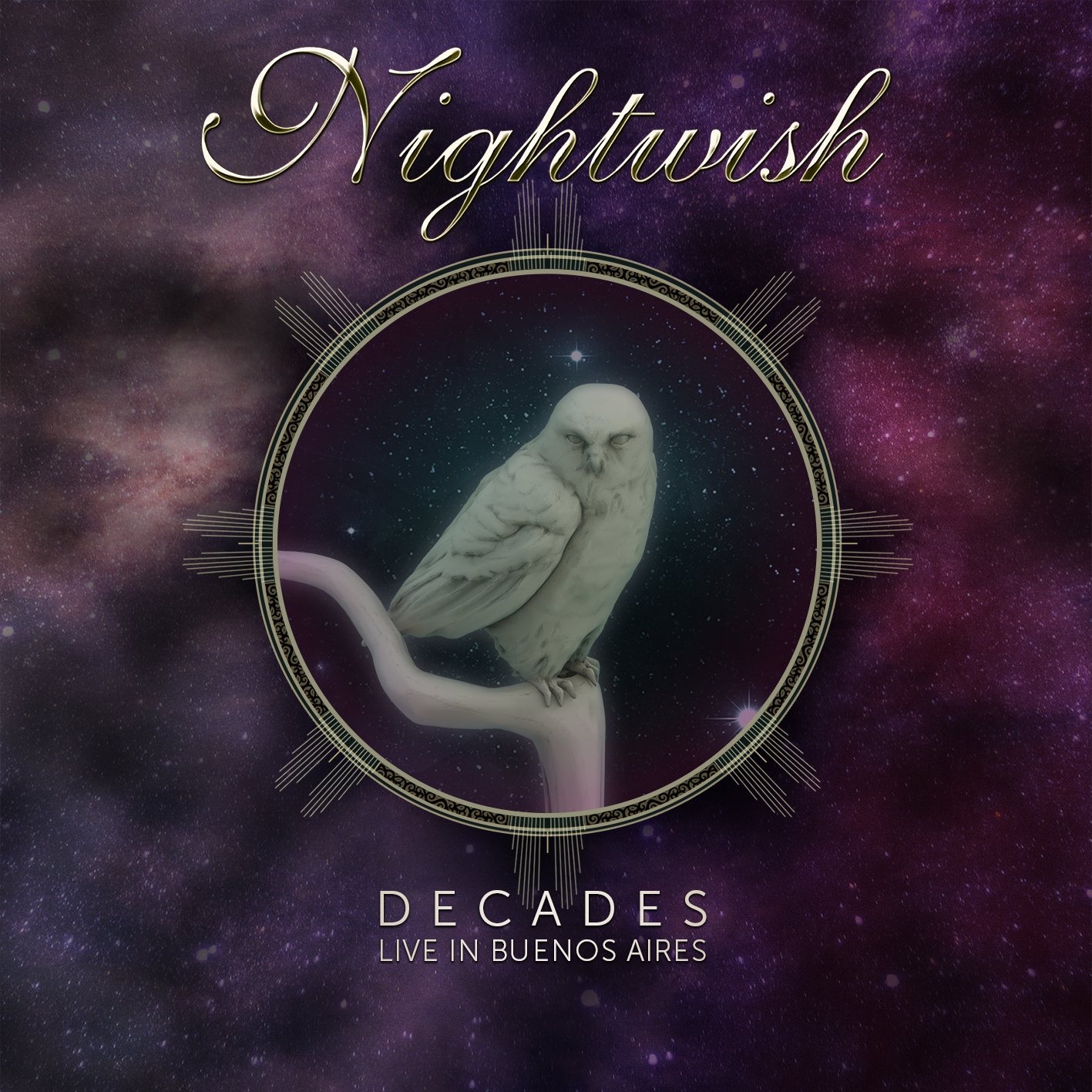 Nightwish, Finland's global answer to grand symphonic metal have secured their high standing within the genre with the recent release of Decades: Live in Bueno Aires through Nuclear Blast Records in North America. The release is as a chronological journey, visually and aurally.
The two hour enchanted evening was captured in September 2018 by 19 cameras. The setting was the Estadio Malvinas stadium in Buenos Aires, the capital of the Argentina. The tour saw the band on the road starting in March 2018 all the way through December of the same year, performing in Europe, North American and South America, 82 dates total.
The band's set for the night wasn't just a standard collection of music from the past two decades. The set was a carefully selected to accompany the massive production. Material from all the studio albums and 2001's Over the Hills and Far Away EP contributed to the 21-song set.
The band takes to the stage with "Swanheart" working their way many Nightwish classics ending the evening with "The Greatest Show on Earth" followed by the epic "Ghost Love Score".
Prior to departure, the crowd was invited to put away all electronic devices. This would allow them to experience the show in the moment with no distractions that would eventually end up as shaky spoils on the internet for others to see.
As the band made their way through their impressive career spanning set list, the crowd became more and more enthused even breaking out in international football match chants much to the appreciation of all Nightwish members.
The band took the crowd on their musical voyage through tracks such as "Elvenpath," "Devil & the Deep Dark Ocean," "The Carpenter" and "Slaying the Dreamer."
Vocalist Floor Jansen's handles all material prior to her position with little effort. Her voice soars and sails throughout the venue on angelic wings. The band was capture tight and as one.
Enjoying the presentation is as amazing as a live symphonic metal can get. The level of stamina needed to execute this performance is incredible. All the sweat poured out in prior preparations paid off for Decades: Live in Bueno Aires has paid off.
The release of Decades: Live in Bueno Aires is not just for Nightwish fans, it's for fans that want to enjoy a massive and flawless musically undertaking from start to finish.
The word impressive doesn't do Nightwish and their efforts justice, grand would be more fitting.