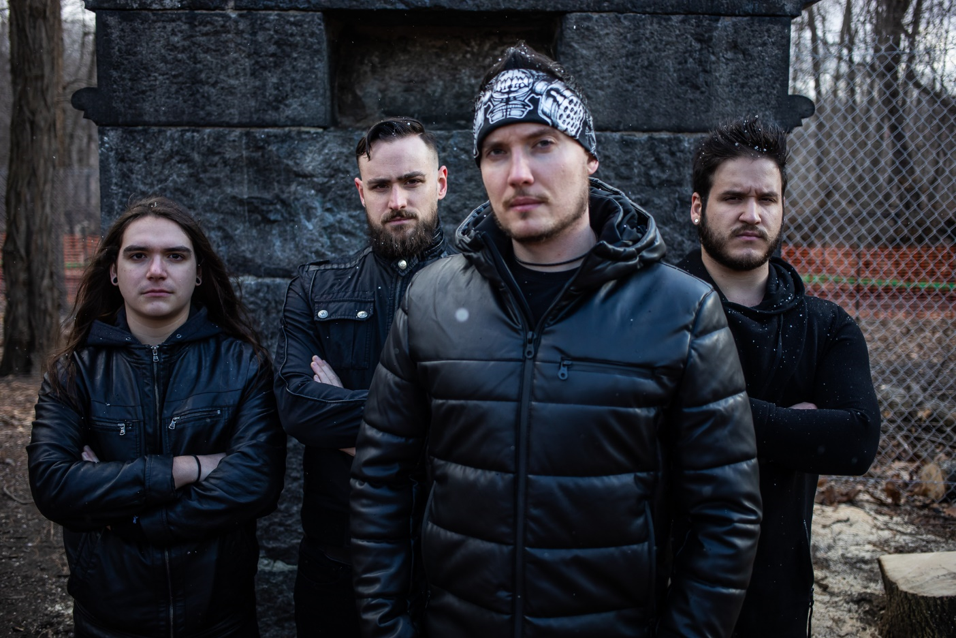 Tour Kicks Off February 14 at the Legendary Dynamo Festival in the Netherlands
New York metal powerhouse SINARO is set to join Unearth, Prong and Dust Bolt on the road as they embark on their first European tour, kicking off Friday, February 14 at the world-famous Dynamo Festival in Eindhoven, The Netherlands.
"We are beyond excited to embark on our first European tour this year and to be part of a great line up with legendary bands such as Unearth and Prong," says band namesake Gus Sinaro. "We hope to see you all there and thanks for the continued support. Let's have a great time Europe!"
Led by Brazilian-born guitarist and vocalist Gus Sinaro, the quartet has created palpable buzz within the heavy music landscape with their undeniable infusion of heavy hitting metallic thrash mixed with hard rock and a melodic, anthemic sheen.
SINARO European tour dates with Unearth, Prong and Dust Bolt:
2/14 – Eindhoven, The Netherlands @ Dynamo
2/15 – London, UK @ ULU
2/16 – Hasselt, Belgium @ Muziekodroom
2/17 – Nürnberg, Germany @ Hirsch
2/18 – München, Germany @ Backstage
2/19 – Budapest, Hungary @ A38
2/20 – Ostrava, Czech Republic @ Barak
2/21 – Wien, Austria @ Arena
2/22 – Milano, Italy @ Legend Club
2/23 – Aarau, Switzerland @ Kiff
2/24 – Saarbrücken, Germany @ Garage
2/25 – Braunschweig, Germany @ Kufa
2/26 – Oberhausen, Germany @ Kulttempel
2/27 – Hamburg, Germany @ Bahnhof Pauli
2/28 – Berlin, Germany @ So36
2/29 – Chemnitz, Germany @ Ajz Tahlshok
SINARO's 2016 debut release, No Salvation, was a hard rock album with heavy guitar riffs, tons of melodies and relatable lyrics. The 2018 EP Ruins of the Empire showcased an even heavier side of SINARO and featured a guest appearance by UK shredder Andy James on solos. On SINARO's latest album, last year's The Living Dead, the band kicked it up a notch and delivers to deliver their best work to date. The Living Dead once again featured a guest appearance Andy James, as well as All That Remains guitarist Oli Herbert.
Praised by the likes of Revolver Magazine, Guitar World, Metal Injection and beyond, SINARO is quickly gaining the reputation as a must-see live act.
SINARO is proudly endorsed by Dunlop, ISP, ESP Guitars, EMG Pickups, Ernie Ball, Hughes & Kettner and KHDK pedals.
SINARO is:
Gus Sinaro – Guitar/Lead Vocals
Mike Cassano – Guitar/Vocals
Jon Perkins- Bass
Nick Scherden- Drums
SINARO online: