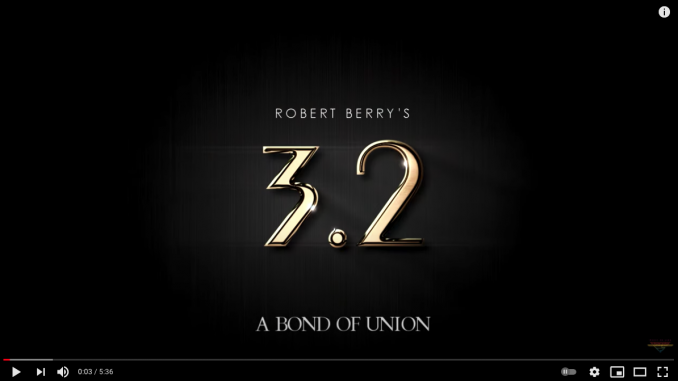 3.2 (Robert Berry) will release "Third Impression" on February 12th, but today has released a new single and video for 'A Bond Of Union'.
"Third Impression," the follow up to 3.2's debut album, "The Rules Have Changed," is a fine match for its predecessor. It mixes epic songs, such as album opener "Top Of The World" and closing song "Never", the latter co-written by Robert with Emerson, with more melodic and AOR moments.
Look out for "Third Impression" on February 12, 2021.
Tracklist:
1. Top Of The World
2. What Side You're On
3. Black Of Night
4. Killer Of Hope
5. Missing Piece
6. A Bond Of Union
7. The Devil Of Liverpool
8. Emotional Trigger
9. A Fond Farewell
10. Never
Line-up: Robert Berry
3.2 SOCIAL MEDIA: