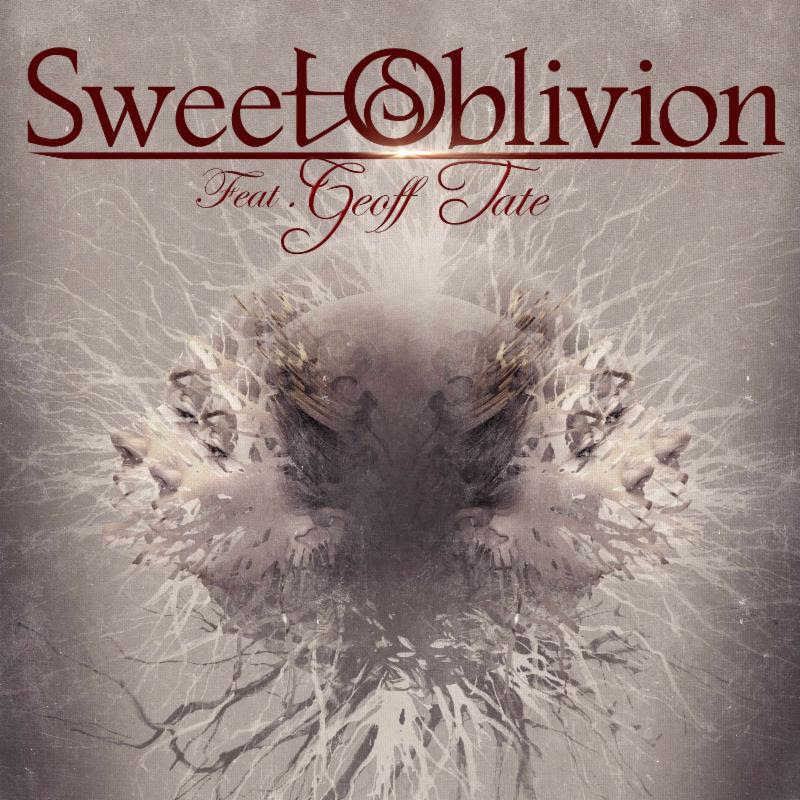 A reverently authentic return to the roots of modern progressive metal.
-Sonic Perspectives-
A must-have in an amazing repertoire of music that rivals any great master of the art.
-Metal Wani-
This album is everything you could ever want
-Bloody Good Music-
###
Today sees the release of an exciting new project featuring legendary former Queensryche and current Operation: Mindcrime singer Geoff Tate on lead vocals, entitled "Sweet Oblivion.". The critically acclaimed album can be purchased HERE:
http://radi.al/SweetOblivion
Sweet Oblivion sees Tate teaming up with a stellar cast of Italian musicians led by Simone Mularoni, the mastermind of prog metal masters DGM. Musically, this album marks a return to the more melodic metal style for Tate and showcases a fine collection of songs highlighting the great talents of Mularoni and his cast of musicians.
Produced by: Simone Mularoni
Geoff Tate – Vocals
Simone Mularoni – Guitars and Bass
Emanuele Casali – Keyboards
Paolo Caridi – Drums
Follow Sweet Oblivion on Facebook:
Not only can 'symphonic" and "metal' co-exist – they can rock.
-Brutal Planet Magazine-
Another strong and impressive album of melodic heavy metal rock with Caterina Nix's strong voice at the helm.
-Danger Dog Music Review-
###
CHAOS MAGIC is centered around Chilean vocalist Caterina Nix who, for this sophomore release from the band entitled "Furyborn," worked in close collaboration with fellow Chilean producer, singer, and musician Nasson. Together, they have created an absolute gem of a metal album.
Line-up:
Caterina Nix – Vocals
Nasson – Guitars, vocals, piano, programming, acoustic guitars & additional bass.
Franco Lama – Programming
Carlos Hernandez – Drums
Hermaunt Folatre – Bass
For More Info Visit:
Whether or not the listener considers themselves to be "of faith", it is apparent that having faith in Morse's creativity and skill is not to be doubted.
-Sonic Perspectives-
Quite simply superb
-The Prog Report-
Jesus Christ – The Exorcist is simply an epic musical presentation of the life of Jesus Christ and some of his (Neal's) finest melodic progressive rock to date.
-Danger Dog Music Review-
###
"Jesus Christ – The Exorcist" is a monumental project in Neal Morse's already impressive discography. A Progressive Rock Opera 10 years in the making, it was written and produced by Morse and includes performances by Neal and an all-star cast of vocalists and musicians. "Jesus Christ the Exorcist" is out today as a double album set featuring about two hours of music that encompasses all the spectrums and genres Neal Morse is known for and will, of course, tell the Story of Stories.
Full cast:
Ted Leonard – Jesus
Talon David – Mary Magdalene
Nick D'Virgilio – Judas Iscariot
Rick Florian – The Devil
Matt Smith – John the Baptist
Jake Livgren – Peter and Caiaphas
Neal Morse – Pilate, Demon 1, Disciple 1
Mark Pogue – Israelite 1, the Madman of the Gadarenes, Pharisee 2
Wil Morse – Israelite 2, Demon 3, Pharisee 1
Gabe Klein – Demon 2, Pharisee 4
Gideon Klein – Demon 4
Julie Harrison – Servant Girl