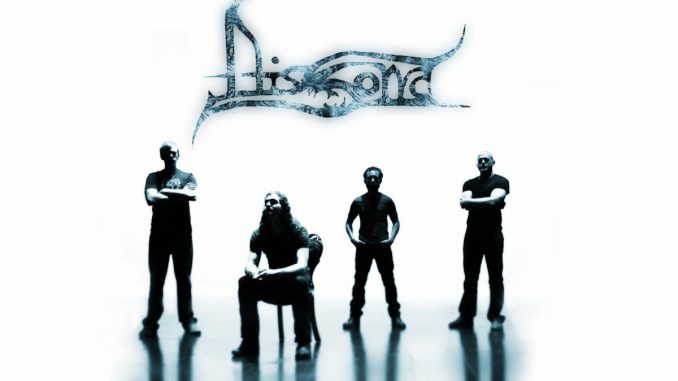 A Wild, state-of-the-art exercise in heavy metal musical theater.
-Blabbermouth-
Heart Healer is literally symphonic, blending the impressive writing, production and guitar mastery of Magnus with actual orchestral accompaniment.
-Sonic Perspectives-
Karlsson has covered all the bases for Heart Healer. The symphonic elements to metal band basics, he thought of it all. Karlsson's work ethic is clearly on display with the final product. Each track holds its own, allowing all symphonic and metallic elements to shine.
-Brutal Planet Magazine-
Heart Healer blows most female-fronted symphonic metal bands out of the water and definitely raises the bar for the genre.
-DangerDog Music Review-
###
HEART HEALER, is an ambitious new project by revered Swedish guitarist Magnus Karlsson. The debut album, "The Metal Opera by Magnus Karlsson" was released this past Friday.
Watch videos from Heart Healer below:
Heart Healer's debut album, "The Metal Opera by Magnus Karlsson" is an epic metal opera featuring seven absolutely awesome vocalists playing different characters to weave an epic tale. It's a wonderful mix of up-and-coming talent and established artists including Adrienne Cowan (Seven Spires, Sascha Paeth's Masters Of Ceremony, Avantasia), Netta Laurenne (Smackbound, Laurenne/Louhimo), Youmna Jreissati (Ostura), Ailyn(Her Chariot Awaits, ex-Sirenia), Noora Louhimo (Battle Beast), Margarita Monet (Edge of Paradise), and Anette Olzon (The Dark Element, ex-Nightwish).
Line-up:
Magnus Karlsson – Guitars, Bass, Keyboards
Anders Köllerfors – Drums
Daniel Tengberg – Cello
Erika Sävström Engman – Violin
Vocalists (in alphabetical order):
Adrienne Cowan (Seven Spires, Masters of Ceremony)
Ailyn Gimenez (Her Chariot Awaits, ex-Sirenia)
Youmna Jreissati (Ostura)
Netta Laurenne (Smackbound)
Noora Louhimo (Battle Beast)
Margarita Monet (Edge of Paradise)
Anette Olzon (Dark Element, Ex-Nightwish)
Turbulence are among the new wave of prog metal bands intent on breaking the mold. Musicianship is always at the forefront of this style, but too often bands look to the past rather than the present to expand their sound, which makes 'Frontal' an overtly forward-thinking journey.
-Loudwire-
Frontal shows they have more than enough technical and emotional chops to keep growing and exploring, while being a gem in its own right. Capital-P Prog fans ought to be all over this one.
-Last Rites-
Turbulence's sophomore album Frontal is a successful second entry from the band and enjoyable major label start for the group
-Phils Picks-
###
Turbulence, a new progressive metal band hailing from Lebanon, released their new album, "Frontal" this past Friday via Frontiers Music Srl. Coming from a region not exactly famous for prog music, Turbulence has emerged from their local scene and is ready to compete on a world stage. The band is preparing to unleash their sophomore album, "Frontal," a concept album which showcases Turbulence's ability to combine compelling musical storytelling with modern sounds and production.
Watch videos from Frontal below
Reuniting with Roberto, Secret Sphere restore past glories, but their focus on 'Lifeblood' is purely on the present, melding majesty with might like never before.
-Loudwire-
A feel-good album filled with soaring and majestic musicality, as well as blazing tempos that will elicit furious headbanging, and one that you should scoop up asap.
-Sea of Tranquility-
Lifeblood finds Secret Sphere at their finest, delivering epic and ambitious, melodic and symphonic, progressive power metal.
-DangerDog Music Review-
###
Last Friday also saw the release of "Lifeblood" the new album from Italian power/progressive metallers Secret Sphere. The album, aside from the deft musical prowess on display, is also special because of the return of original vocalist Roberto Messina. The band also dropped a new video for the track "Against All the Odds." Watch it HERE:
https://youtu.be/G7u1wkwy4bc
Secret Sphere was founded in summer 1997, born as the brainchild of the talented guitarist Aldo Lonobile. The band debuted in 1999 with the album "Mistress Of The Shadowlight" and has been a fixture in the European scene ever since with their albums "A Time Nevercome" (2001), "Scent Of Human Desire" (2003), "Heart & Anger" (2005), "Sweet Blood Theory" (2008), "Archetype" (2010), "Portrait Of A Dying Heart" (2012), and "The Nature Of Time" (2017).
Over the years the band has toured with King Diamond, Gamma Ray, and played festivals all over Europe.
Founding member Aldo Lonobile is also a successful producer and has produced album for artists like Zachary Stevens' (TSO, ex-Savatage) new band Archon Angel, Geoff Tate (ex-Queensryche), Timo Tolkki (ex-Stratovarius), and more.