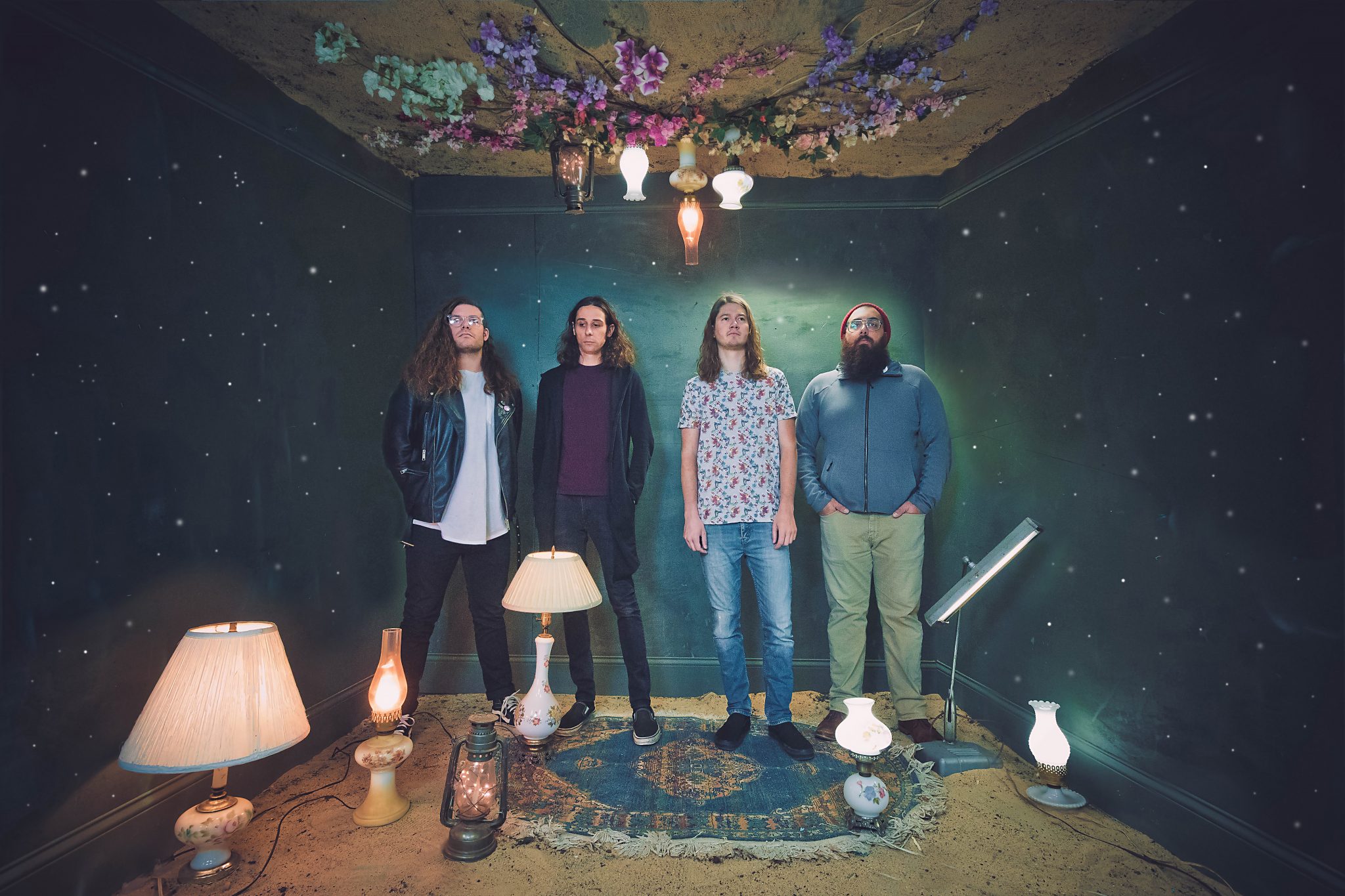 Jan. 11, 2018 – BOSTON – Astronoid, who release their self-titled sophomore album on Feb. 1 via Blood Music, share a second song from the forthcoming release, debuting "A New Color" (http://www.brooklynvegan.com/stream-astronoids-a-new-color-off-upcoming-self-titled-album/) via Brooklyn Vegan.

"We knew 'A New Color' would open the record as soon as it was written," explains Brett Boland. "The mood of this album is much different than Air. This is the closest I've been to wearing my heart on my sleeve. It feels real and true. 'A New Color' was a pivotal point in the writing process that solidified the direction we wanted to move in and a perfect place to start."

The band previously shared a video for the new song, "I Dream In Lines" (https://youtu.be/ngpd38ruqxo). Physical and digital pre-orders of Astronoid, which include instant downloads of both "I Dream In Lines" and "A New Color", are available now via districtlines.com/Astronoid and blood-music.com/store.

Immediately following the Feb. 1 release of Astronoid, the band returns to the road, joining Between The Buried and Me and Tesseract for a month-long U.S. tour.

Tour dates:

February 8 Athens, GA 40 Watt Club

February 12 Wilmington, DE The Queen

February 13 Lancaster, PA Chameleon Club

February 14 Asbury Park, NJ Asbury Lanes

February 15 Portland, ME Port City Music Hall

February 16 Hampton, NH Wally's

February 17 Rochester, NY Anthology

February 19 Cleveland, OH Agora

February 20 Lansing, MI The Loft

February 21 Milwaukee, WI Turner Hall Ballroom

February 22 Des Moines, IA Wooly's

February 23 Omaha, NE Slowdown

February 24 Boulder, CO Fox Theater

February 26 Reno, NV Cargo

February 27 Fresno, CA Strummer's

March 1 Pomona, CA The Glasshouse

March 2 Tucson, AZ The Rock

March 4 Odessa, TX Dos Amigos

March 5 Corpus Christi, TX House of Rock

March 7 New Orleans, LA House of Blues

March 8 Pensacola, FL Vinyl Music Hall

March 9 Greenville, SC The Firmament

March 10 Winston-Salem, NC The Ramkat

March 11 Louisville, KY Diamond Pub Concert Hall

Astronoid's debut full-length, AIR, was one of the most talked about, and unexpected, releases of 2016. Consequence of Sound, in their year-end best of coverage, said the band "have taken post-metal to stratospheric new heights." Noisey said AIR is "the happiest dream thrash record you'll ever hear" while numerous outlets including Loudwire, Stereogum, Metal Injection, and Invisible Oranges, championed the young Northeastern four-piece by placing the album on their year-end best of lists. MetalSucks declared the nine-song album "an instant classic." In the months that followed, the band joined Tesseract, Periphery, Animals As Leaders, Ghost, and Zeal & Ardor for multiple North American tours.

Astronoid is Brett Boland (vocals/guitar), Daniel Schwartz (bass), Casey Aylward (guitar) and Matt St. Jean (drums). The band was formed in 2012, releasing two EPs over the next year: Stargazer and November. AIR, the band's debut full-length album, arrived in June of 2016.