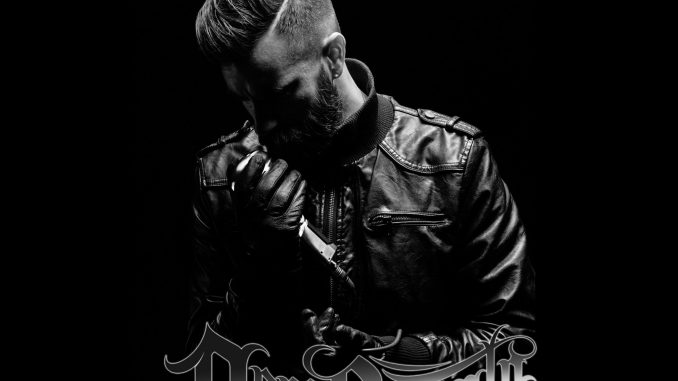 New Album "Circles" released in September 2020 via Rockshots Records
Award-winning Italian vocalist / multi-instrumentalist NeroArgento is sharing with fans the new single 'Heisenberg' off the latest album 'Circles', released in September 2020 by Rockshots Records.
'Heisenberg' is the fourth single from the album "Circles", a mixture between grunge rock and industrial metal: catchy melodies, heavy crunchy c-dropped guitar riffing and acid voco-electro sounds make it one of the most radio-friendly single from the album.
The lyrics are inspired by the American neo-Western TV-series Breaking Bad, particularly by the famous Walter White's speech scene "I Am the One Who Knocks"
Listen to 'Heisenberg':
SPOTIFY: http://spoti.fi/37AyBP7
APPLE MUSIC: https://apple.co/3relZVP
YOUTUBE: https://youtu.be/8cCmP_uyiPU
NEROARGENTO – Heisenberg (Official Visuazlier)
"Circles" is NeroArgento's fifth studio album and it takes a step back to the original "industrial" roots as well as a step forward into a more mature and experimental sound. Known in the crossover scene as a solo artist, and founding member of the industrial metal act The Silverblack, NeroArgento has been involved in over 40 records to date including the "Princess Ghibli" compilation, a very well known collection in Japan that has sold several thousand copies along with performing multiple times at the "New Years World Rock Festival", an event by Yuya Uchida.
NeroArgento's tracks have also been featured in several official gameplay trailers, displayed on renowned websites as Warcraftmovies and Machinima plus his solo albums were released as special editions in Japan.
Among many collaborations as a producer, musician, and remixer, NeroArgento has worked with artists such as Dead By Sunrise, Vamps, Disarmonia Mundi, Rise To Fall, The Stranded, Massive Ego, Lady Faith alongside remixed songs for fan clubs of KORN, The Prodigy, Gorillaz.
'Circles' was released via Rockshots Records in September 2020.
For more info:
Rockshots.eu
Neroargento.info
Facebook.com/alessioneroargento
Instagram.com/aleneroargento