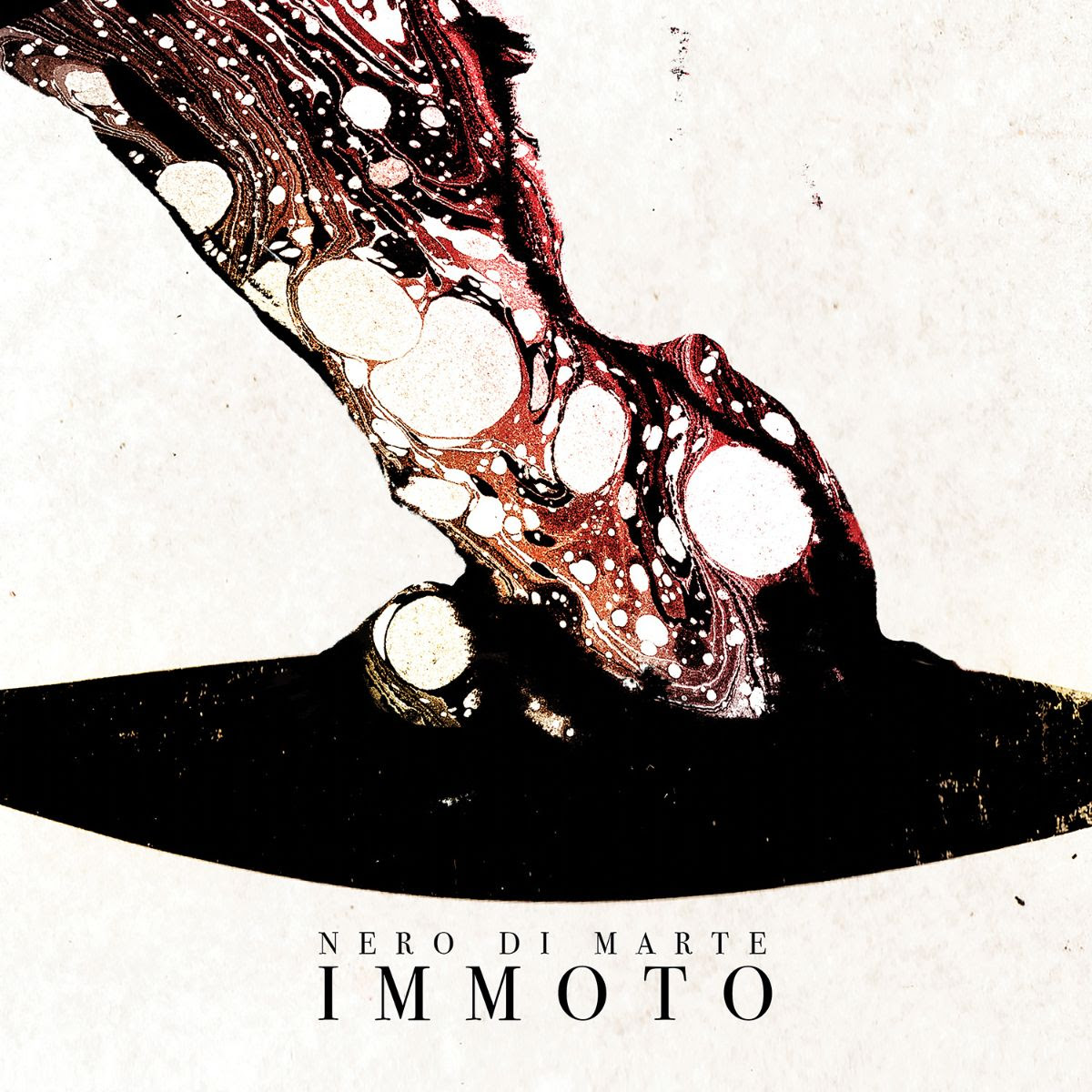 Drummer Giulio Galati of Italian experimental prog outfit NERO DI MARTE has partnered up with Sick Drummer Magazine for the premiere of a brand new drum play-through for the track "La Fuga!" The track is taken from the band's latest album, 'Immoto,' which was released on January 24, 2020. The video can be viewed at THIS LOCATION.

"We're proud to present the first of two drum play-throughs dedicated to our latest album, 'Immoto,'" comments the band. "We're playing some shows with limited capacity in these next few months and we hope this content can partially satisfy the interest of those who cannot come to see us."

Galati adds: "'Immoto' is a moving picture, the testimony of my inwardness and musical search at its peak in the moment it was recorded. 'La Fuga' represents a triumph of beats that are both soft and unbridled, a dynamic climax spread out as an entire song."

Moreover, the band will be performing a handful of shows in their home country this year in support of 'Immoto!' A full list of confirmed shows can be found below. Tickets can be purchased via the band's website HERE!

'Immoto' can be streamed, downloaded, and purchased HERE.
NERO DI MARTE, "La Fuga" (Drum Play-Thru) 2020
NERO DI MARTE
Live Dates:
10/16: Savona (IT) @ Raindogs House
10/17: Cesena (IT) @ Vidia Club
10/23: Bologna (IT) @ Freakout Club (Double Show)
10/24: Vicenza (IT) @ Bocciodromo
10/31: Molfetta BA (IT) @ Cittadella degli Artisti
11/04: Roma (IT) @ Largo Venue
11/06: Scandicci FI (IT) @ Circus Club
12/11: Milano (IT) @ Legend Club (Double Show)
12/12: Torino (IT) @ Ziggy Club
The artwork for 'Immoto' was created by Alex Eckman-Lawn and can be viewed together with the album details below.
Since 2012,
NERO DI MARTE
have been devoted towards creating experimental, yet heavy music contaminated by prog, death metal, psychedelia and contemporary classical music. The dissolution of these different influences creates a space in which dissonance, melody, claustrophobic and dreamlike atmospheres become instinctively juxtaposed.
After forming in 2012 and shortly after releasing their self-titled debut album 2013, NERO DI MARTE was asked by the mighty Luc Lemay of GORGUTS to tour North America with the legendary death metal band. Following the success of the tour, the band entered the studio in 2014 to record their second album "Derivae", released later that year.
Both albums received critical acclaim, and the band dedicated the following years to performing live, culminating in a European tour with GORGUTS and PSYCROPTIC in 2016 and performances in festivals such as Royal Metal Fest (DK), Stonehenge Fest (NL), Metalorgie Fest (FR), Krakatoa Fest (IT) and Solo Macello Fest (IT).
With drummer Marco Bolognini leaving in late 2016, the band recruited drummer Giulio Galati (HIDEOUS DIVINITY) in early 2017 to continue composing their third album. After 5 long years of work and transformations, the band finally completed writing and recording their upcoming album 'Immoto' once again at Studio73 (IT) with the help of sound engineer Riccardo Pasini.
Though not a "concept album", as each song goes into a very specific and unique direction both musically and lyrically, there is an overall underlying theme in 'Immoto': creating a motionless, transformative space within ourselves from which creativity, actions and relationships can manifest in a more meaningful way.
Style: Experimental Post Metal
Line-up
Sean Worrell – Vocals, Guitar
Giulio Galati – Drums and percussion
Andrea Burgio – Bass
Francesco D'Adamo – Guitar
Recorded, mixed & mastered by: Riccardo Pasini at Studio73 (Italy)
Press-Kit: https://presskit.season-of-mist.com/Nero_di_Marte
Presskit Credentials:
Username: presskit
pw: Presskitofmist
Cover art: Alex Eckman-Lawn
Shop: https://smarturl.it/NeroDiMarteShop
Stream/Download: https://som.lnk.to/NeroDiMarteImmoto
Available formats:
CD Digipak
LP Vinyl in various colours
For more on NERO DI MARTE, visit their official FACEBOOK, TWITTER, INSTAGRAM, WEBSITE, YOUTUBE, and BANDCAMP.