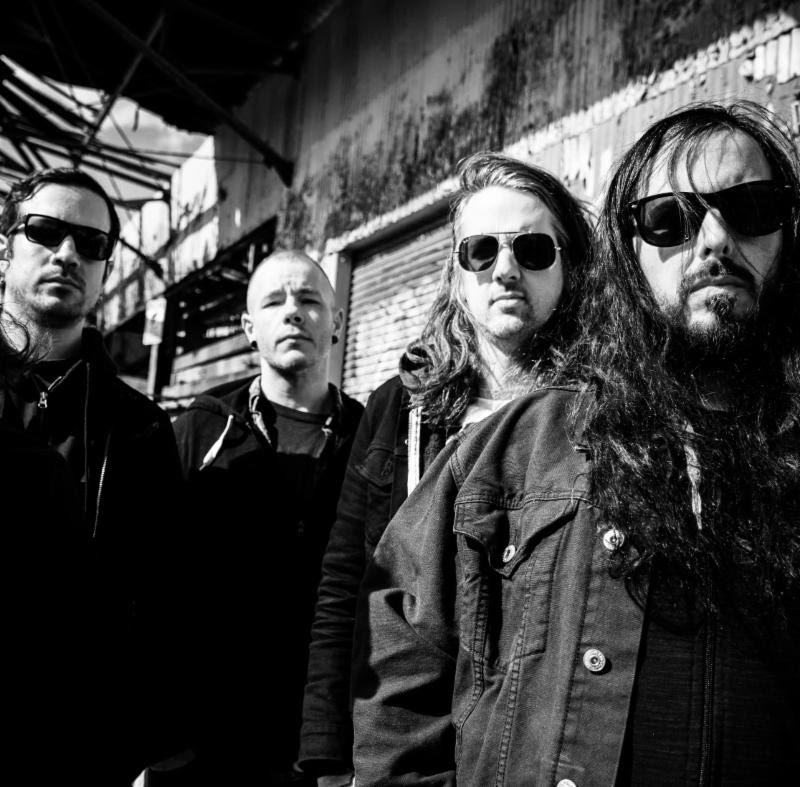 NEOLITHIC Premieres "Entropy Of Totality" Through Metal Injection; Self-Titled EP From Vicious Baltimore Metal Act Sees Release Next Week
Metal Injection is hosting the exclusive public debut of "Entropy Of Totality" by Baltimore, Maryland-based extreme metal outfit NEOLITHIC, uniting current members of Putrisect and former members of Swarm Of The Lotus, Pulling Teeth, Old Lines, Ruiner, and more. The track is pulled from the band's impending eponymous EP, due out next week.
Recorded by Kevin Bernsten at Developing Nations (Noisem, Genocide Pact, Full Of Hell), Neolithic was mastered by Brad Boatright at Audiosiege (Integrity, From Ashes Rise, Vastum) and completed with artwork by Justin Stubbs (Encoffination, Father Befouled). The EP also features noise contributions by Dylan Walker (Full Of Hell) and Kevin Bernsten.
NEOLITHIC states with the new single, "This song represents the stench of rotting dreams."
Offers Metal Injection, "Lathered in crusty grooves, elephant sized tones, and an ambiance of despair, NEOLITHIC provides seriously gloomy music that'll move you in more ways than one."
Stream NEOLITHIC's "Entropy Of Totality" early at Metal Injection RIGHT HERE.
Neolithic
will see independent release on all digital platforms on April 12th; find preorders at Bandcamp where the track "Myopia" is streaming
HERE
.
NEOLITHIC is booking new shows around the release of the EP, confirmed to support Aborted and Hideous Divinity in their hometown on April 13th. The band will also perform at Bloodshed Fest in Eindhoven, Netherlands in September, with further stateside and European tour plans to be announced in the weeks ahead.
NEOLITHIC Live:
4/13/2019 Metro Gallery – Baltimore, MD w/ Aborted, Hideous Divinity [
info
]
9/12-14/2019 Bloodshed Fest – Eindhoven, NL [
info
]
NEOLITHIC draws heavy influence from d-beat hardcore and death metal, aiming to create their own sound of aggressive down-tuned pitch-black death/crust. The band's lyrics touch on subjects of corruption, war, and death. Formed by Baltimore-area scene vets in early 2017, the band is currently comprised of vocalist Evan Harting (Putrisect), drummer Jon John Michaud (ex-Swarm Of The Lotus), guitarist/bassist Mitchell Roemer (ex-Pulling Teeth, ex-Old Lines), and guitarist Dustin Thornton (ex-Ruiner). Influences from the early Earache catalog artists like Bolt Thrower, Napalm Death, and Brutal Truth surge with a modern, crusty groove.
While a newly-formed act, 2018 saw NEOLITHIC release a split 7″ EP with Sweden's Martyrdöd, which was followed almost immediately by their Cult Of Ignorance EP, both titles released back-to-back through Deep Six Records. With the dust now settling from last year's double-hit, the band returns with Neolithic.
The newer NEOLITHIC material sees a band refining its attack, honing the nuances; the Neolithic EP's tone more tempered, brooding, and gnarled than prior releases. With contempt and resentment coursing through its entirety, Neolithic delivers five new tracks from the ominous quartet.