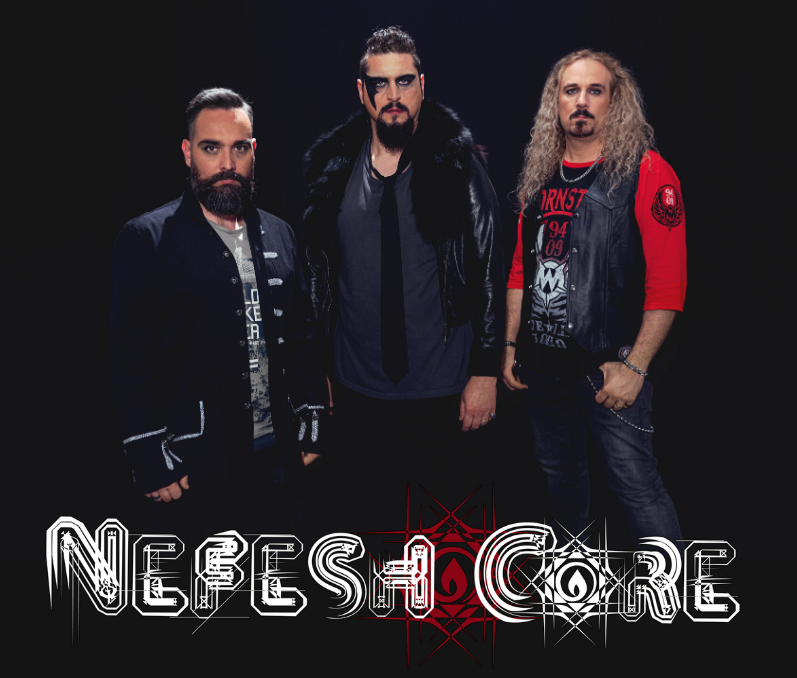 Debut Album "Getaway" coming out September 2020
Italy's Nefesh Core has just signed with Rockshots Records for the release of their debut album "Getaway", coming out next September 2020.
The band was formed in 2018 by Dave Brown and Stefano "Ghigas" Calvagno, both known for their roles into the White-Progressive metal band Metatrone. Ivan Newton is filling the line-up behind the drums and percussions.
Nefesh Core takes inspiration from the New Wave and Dark Music of the '80s as well as mixing typical elements coming from the melodic hard rock and classic metal with '90s Gothic Metal influence. One of the main feature of the project is that Dave himself is in charge of the main vocals and keyboard parts.
The band comments: "'Getaway' is the album of a new dawn. The first son of a new musical journey, the one-way road to get out of a life that's not giving you the things you really need. It's an album that has no place for compromises. It's our heartbeat in loop. Along its 10 songs, it's an unexpected travel into lands we weren't in before, unknown places, forgotten memories that our instruments will offer to you. 'Getaway' is the flashlight that strikes darkness back, and lets you see through the hidden corners of your mind, soul and personality, and gives you the freedom of the truth, because, as Hegel said: the truth is the whole, and the whole is a process."
'Getaway' was mixed by Luigi Scuderi at Tower Hill Studios and mastered by Jacob Hansen at Hansen Studios.
The first video and single 'Another Break To Life' is already available:
YOUTUBE: https://youtu.be/LSvss3m1Gr4
SPOTIFY: https://spoti.fi/30T10gj
iTUNES: https://apple.co/30Mu9tM
Stay Tuned for 2nd single release and album details coming out in July!
NEFESH CORE – Another Break To Life (Official Music Video)