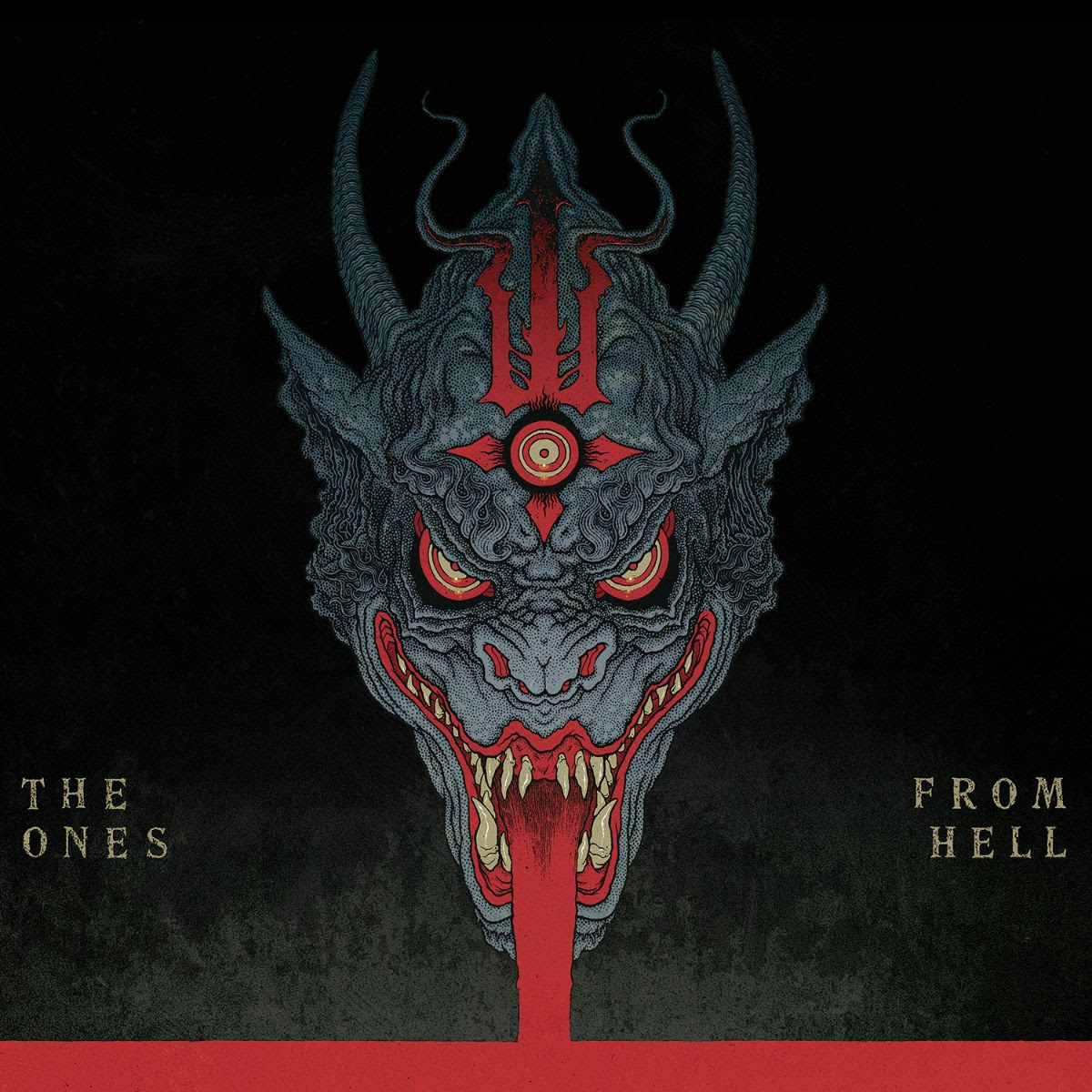 French Blackened Death metal outfit
NECROWRETCH
are now releasing "Codex Obscuritas," the third track taken from their forthcoming offering "
The Ones From Hell.
" Listen to "Codex Obscuritas" at
THIS LOCATION
.
NECROWRETCH
comment on the track:
"A few weeks left before the release of our fourth album 'The Ones From Hell,' here lies 'Codex Obscuritas,' a slow and dreadful hymn that will drown you into a certain death."
'The Ones From Hell' is due on February 14 and can be pre-ordered HERE.
NECROWRETCH – Codex Obscuritas (official track premiere)
NECROWRETCH have previously announced new European tour dates in support of co-headliners TAAKE and KAMPFAR. A full list of confirmed shows can be found below.
NECROWRETCH
+Taake +Kampfar (co-headline)
03/19: Krakow (PL) @ Kwadrat
03/20: Prague (CZ) @ Nova Chmelnice
03/21: Leipzig (DE) @ Hellraiser
03/22: Vienna (AT) @ Viper Room
03/23: Budapest (HU) @ Dürer Kert
03/24: Ljubljana (SI) @ Orto Bar
03/25: Milano (IT) @ Legend
03/26: Bologna (IT) @ Alchemica Music Club
03/27: Zürich (CH) @ Hall of Fame
03/28: Leiden (NL) @ Gebr de Nobel
03/29: Arlon (BE) @ L'Entrepot
03/30: Paris (FR) @ Backstage
03/31: Antwerpen (BE) @ Zappa
04/01: Mörlenbach (DE) @ Live Music Hall
04/02: Arnhem (NL) @ Willemeen
04/03: Oberhausen (DE) @ Resonanzwerk
04/04: Rostock (DE) @ Zwischenbau
04/05: Wroclaw (PL) @ Pralnia
The artwork of 'The Ones From Hell', which has been created by Stefan Thanneur, can be viewed together with the album details below.
With the previous album 'Satanic Slavery ', French blackened death metal masters
NECROWRETCH
delivered a culmination of the first ten years of the band's existence and it was with that album all previous tendencies were met in perfect sync. Yet this new offering is the opening of a brand-new chapter. Still furious and satanic yet those who will dare to listen to it in its entirety will discover new musical paths while remaining faithful to their roots.
NECROWRETCH
spawned in 2008 by front man Vlad. After several demos and EPs, the band immediately hit the scene hard when in 2013 their debut full-length 'Putrid Death Sorcery' arrived with a massive impact. Their strong roots in the underground were emphasized with a following compilation of earlier material under the name 'Bestial Rites' the same year. With their next albums 'With Serpents Scourge' (2015) and 'Satanic Slavery' (2017),
NECROWRETCH
added some musical twists and turn that showed some influences by Swedish black death pioneers such as DARK FUNERAL, DISSECTION or MARDUK.
During 2018, Vlad went to Istanbul in order to write the next album in a completely new environment. As Vlad always writes the Necrowretch albums in the order they'll be sequenced, his new surroundings and past experiences pushed him towards new musical horizons. Never had the music this much variety in one album.
Like its predecessor 'Satanic Slavery' (2017), 'The Ones From Hell' was recorded as a three-piece in February 2019. The session lasted over ten days at the Blackout Studio in Brussels with 'Phorgath' from EMPTINESS as producer. Alan Douches, who worked with everybody from BARONESS to CANNIBAL CORPSE or DEICIDE, then carefully took care of the mastering job.
NECROWRETCH
spent almost a year on writing the new opus and it's their most personal work to date. It still sounds very much like
NECROWRETCH
, yet it's almost a whole new band. Forget what other people say.
You can judge a book by its cover. What you see is what you get with
NECROWRETCH
: Pure Satanic Death Metal!
Style: Back/Death Metal
Line-up
Vlad – Guitars, Vocals
Ilmar – Drums, Percussions
Wence – Guitars, Bass
Recording studio: Blackout Multimedia Studios, Brussels (BE)
Mastering studio: West West Side Music New York (US)
Cover art: Stefan Thanneur
Available formats:
CD Digipak
LP Vinyl in various colours
Cassette
For more on NECROWRETCH, visit their official WEBSITE, FACEBOOK, INSTAGRAM, BANDCAMP, and TWITTER.