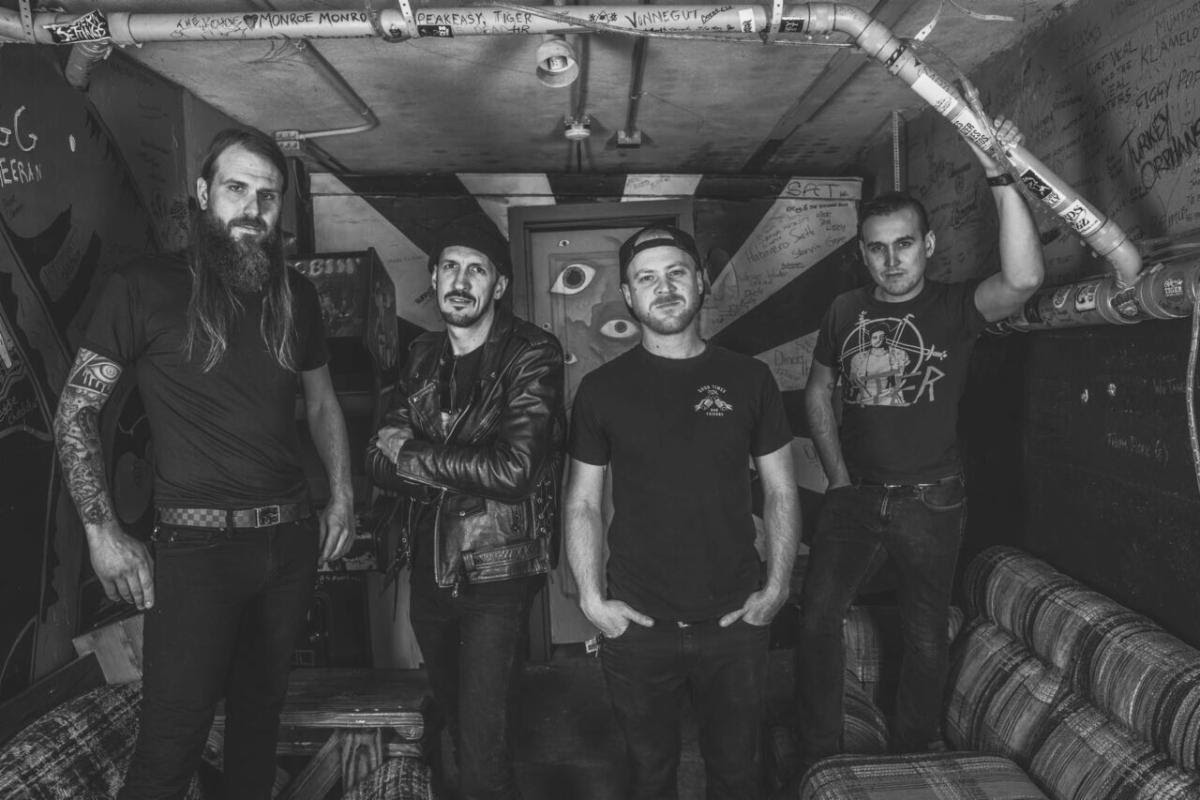 NECROPANTHER: Invisible Oranges Premieres "Argos" From Colorado Thrashing Death Metal Unit; Logan's Run-Inspired Third Full-Length, The Doomed City, Nears Release
"…their sound is distinctly American and timelessly compelling, with a commitment to pure professional musicianship uncommon even in today's celebrated death metal revival. While the vast majority of the genre currently favors hideous, dungeon-crawling themes of gore and horror, NECROPANTHERfocuses alternatively on more cerebral, expansive concepts drawn from science fiction and fantasy…" — Invisible Oranges
Invisible Oranges is currently streaming "Argos" from Colorado-based metal collectiveNECROPANTHER. The track comes by way of the band's third full-length, The Doomed City, slated for release next month. The ravenous thirteen-track effort pays homage to the sci-fi classic Logan's Runwhich depicts a utopian future society on the surface where the population and the consumption of resources are maintained in equilibrium by killing everyone who reaches the age of thirty.
Recorded at Green Door Recordings with Felipe Patino (NOFX, Rise Against, Casualties etc.) and mixed and mastered at Flatline Audio by Denver's own Dave Otero (Cattle Decapitation, Allegaeon, Khemmis, Primitive Man), The Doomed City follows NECROPANTHER's 2018 critically adored, Dune-inspired Eyes Of Blue Light full-length.
Hailing the band's "idiosyncratic and unparalleled approach to death metal," Invisible Oranges notes, "Though not without a tinge of influence from the mid-1990s Swedish scene (their sophomore album was in fact mixed and mastered by Swedish producer Fredrik Nordström), their sound is distinctly American and timelessly compelling, with a commitment to pure professional musicianship uncommon even in today's celebrated death metal revival. While the vast majority of the genre currently favors hideous, dungeon-crawling themes of gore and horror, NECROPANTHER focuses alternatively on more cerebral, expansive concepts drawn from science fiction and fantasy, as seen on their vivid, sprawling 2017 record Eyes Of Blue Light, which was based on the gargantuan realm of Frank Herbert's Dune. Continuing with this literary theme, their upcoming third album The Doomed City will follow the narrative of Logan's Run, a 1960s sci-fi novel that was adapted in a cult classic 1976 film."
Stream closing track "Argos," alongside an in-depth interview with NECROPANTHER, only at Invisible Oranges, at
THIS LOCATION
.
The Doomed City
comes swathed in the cover art of Denver graphic artist Max Sherman and will be self-released November 15th on CD and digitally. For preorders and to sample first track "Renew" visit the
NECROPANTHER
Bandcamp page at
THIS LOCATION
.
NECROPANTHER will play a special hometown record release show November 9th with additional live dates to be announced in the coming weeks.
NECROPANTHER Live:
11/09/2019 Hi-Dive – Denver, CO w/ Methane, Incarnit, Draghoria