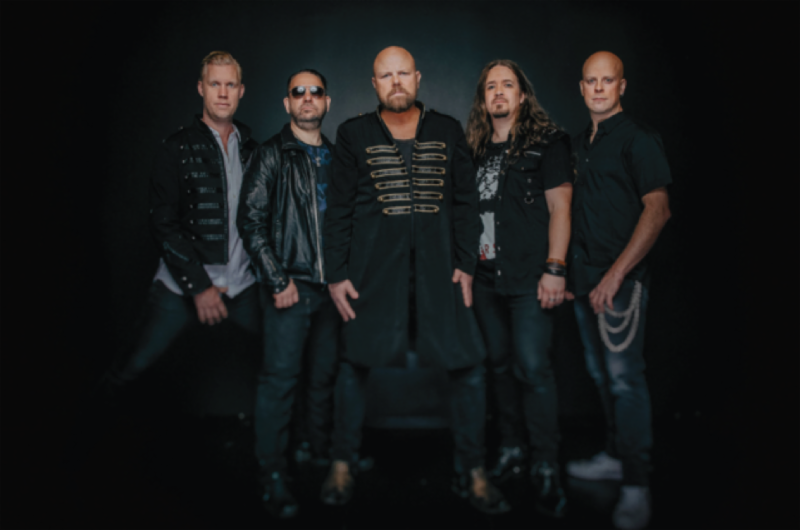 Today, Swedish metal band Narnia releases "You Are The Air That I Breathe" – the second single from the band's upcoming studio-album; "From Darkness to Light." The album is scheduled for release August 2nd, just over a month before touring begins in South America along with American bands Stryper and Tourniquet. Watch the video
HERE
.
At the end of May, they released "A Crack in the Sky" – the first single from the new album. Both the single, and the music video, received immediate attention and positive response from all around the world.
Today, Narnia follows up with the second single, "You Are The Air That I Breathe," along with the music video, produced by Mats Vassfjord (220 Volt, Impera). Musically, the band takes another step forward with this crowd-pleaser, which is also expected to attract new listeners. In collaboration with record label Sound Pollution, the single is now available on all digital platforms.
The single releases have begun the countdown for a new major venture for Narnia, which involves the album release in early August and then a follow-up tour that begins in South America along with American bands Stryper and Tourniquet.
"From Darkness To Light" will be released on CD, vinyls in different colors and digitally August 2nd , and distributed by Sound Pollution (Europe, USA, Australia), King Records (Asia) and Latin America: Voice Music, Icarus Music and The Dove's Voice Records.
The album-release will be followed up with a tour in 2019-2020, starting in South America, together with Stryper and Tourniquet.
For More Info Visit:
Facebook #narniatheband
Instagram #narniatheband