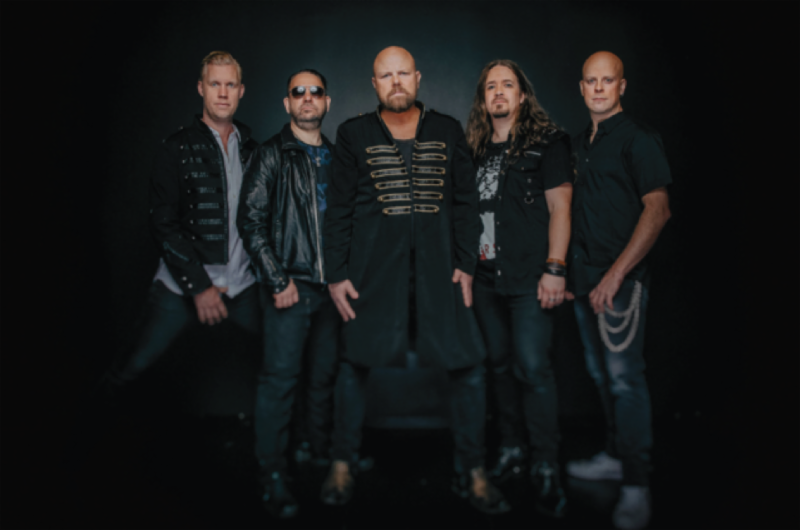 Today, Swedish metal band, Narnia, release the single "A Crack in the Sky," which is the first track of the coming studio-album; "From Darkness to Light." To follow up the release, touring begins in September, where the band looks forward meeting old and new fans.
While waiting for their eighth studio-album, which will be released on August 2nd, the first single; "A Crack in the Sky," has been released on all major digital platforms in cooperation with record label Sound Pollution. On the band's YouTube-channel you can find the music-video, produced by Mats Vassfjord (220 Volt and Impera). Watch it
HERE
.
The track features their traditional mix of a modern sound intertwined with melodic metal, which has been associated with the band for over 20 years.
The album was produced by Narnia's guitarist CJ Grimmark, mixed by the band's sound engineer Viktor Stenquist, and mastered by Jens Bogren, Fascination Street Studios (Sepultura, Symphony X, James LaBrie in Dream Theater).
"From Darkness To Light" will be released on CD, vinyls in different colors and digitally August 2nd , and distributed by Sound Pollution (Europe, USA, Australia), King Records (Asia) and Latin America: Voice Music, Icarus Music and The Dove's Voice Records.
The album-release will be followed up with a tour in 2019-2020, starting in South America, together with Stryper and Tourniquet.
For More Info Visit:
Facebook #narniatheband
Instagram #narniatheband