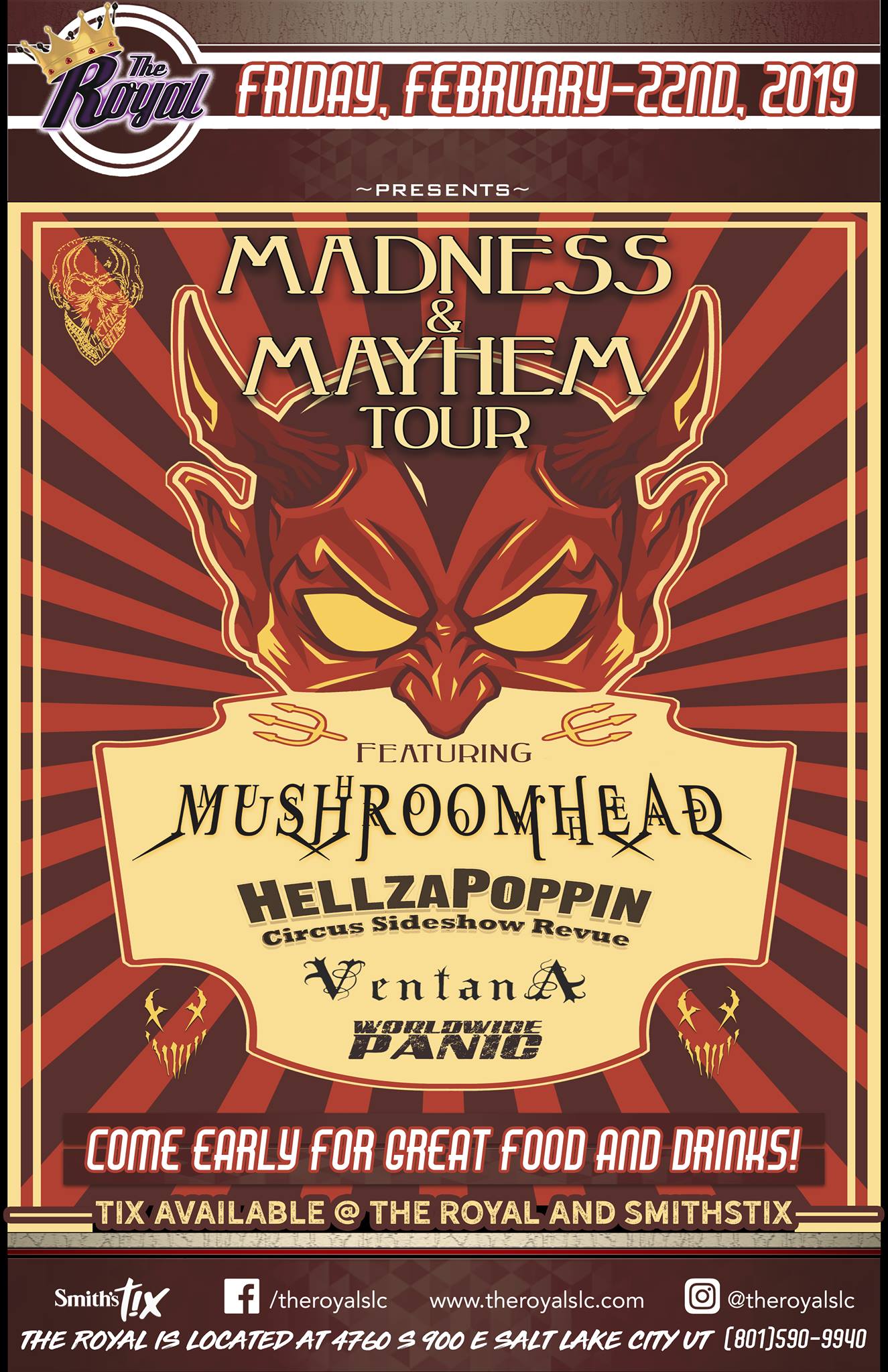 It happens to all artists! What started off as a small problem that could have turned disastrous, the guys in Worldwide Panic recovered nicely and put on a great show. During the opening song bass player and lead vocalist Lane Steele's bass wasn't playing through the sound system. For some artists that would have meant total rock-star meltdown. For Lane, it was a chance to tell jokes and playfully insult the crowd, who loved it and played along. In what could have seemed like an eternity for the guys on stage, the sound man worked through the problem and got the guys back up and running at 100%. What followed was an energy-filled show put on by a group of true rock stars.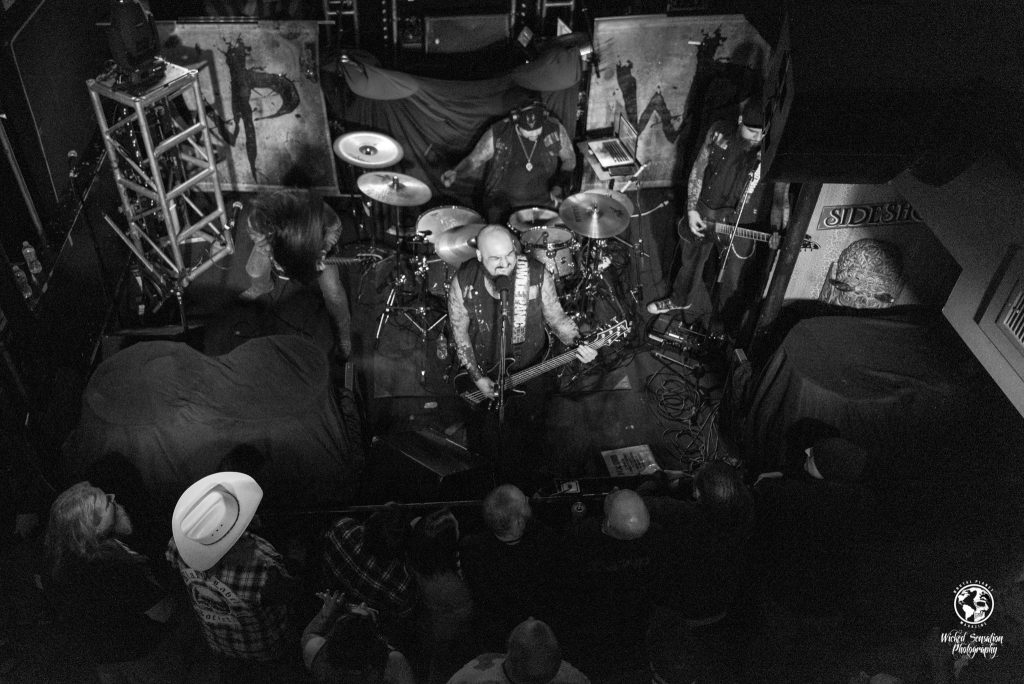 Up next was Ventana, made up of a few members of Mushroomhead's current lineup. This review will be short. Killer performance and music. Go check them out!


Next up were the guys in Hellzapoppin Circus Sideshow Revue lead by The Guvna, Bryce Graves. If fire breathing and shoving sharp pointy objects through your nasal cavity and various parts of your body is what you're into, these guys are it. Add onto that Short E. Dangerously born missing the lower half of his torso jumping onto broken glass on fire and you have a party on your hands. But, it's so much more than that. The interplay among each member of the group is hilarious. This was my second time seeing the group in the last year.


Mushroomhead was up next as the closer. This also was my second time seeing the group within the last year. The band brought the energy, visual appeal and musicality that continues to draw crowds year after year. This show had the crowd throwing back as much energy as the band put out with several circle pits erupting. The band is currently working on new material as a follow up to 2014's The Righteous & The Butterfly which is projected to be released in 2019. This will be the bands 7th studio release.

Mushroomhead is made up of founding member Skinny (Drums) and J. Mann (Vocals) along with longtime member Stitch (Keyboards, Samples, Water Drums). This lineup was rounded out by Jackie Laponza who sang on "We Are The Truth" and "One More day." The lineup was rounded out by Steve R. on vocals, Dr. F on bass, Tommy Tankx on guitar and Roberto Diablo on bass.