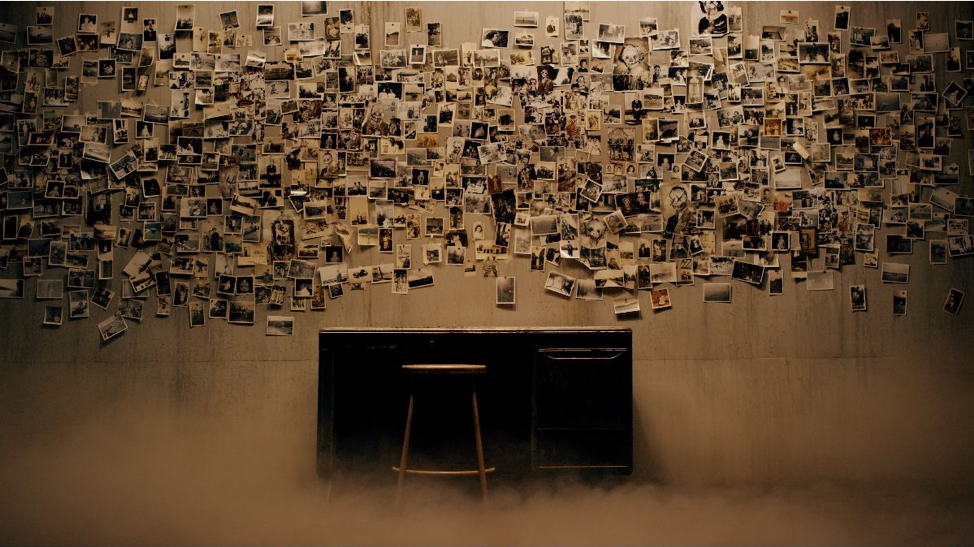 Watch the Behind the Scenes Footage of "Seen It All"

HERE

Order MUSHROOMHEAD's New Album, A Wonderful Life,

HERE
"A Wonderful Life shows that MUSHROOMHEAD have reinvented themselves for modern times."
– Loudwire, US
"This is the best MUSHROOMHEAD album since the 2001 compilation XX."
– Rock Tribune, BE
"A fantastic album from a criminally underrated band."
– The Sport, UK
"This is a brand new chapter of MUSHROOMHEAD."
– Outburn, US
Top-charting heavy rock/metal machine MUSHROOMHEAD have finally unleashed their brand new full-length oeuvre, A Wonderful Life – the eighth release of their benchmark career – today via Napalm Records! Fans and critics alike have dubbed A Wonderful Life a true success for the masked Cleveland collective, ushering in a new, refreshed era while bolstering the signature sound that has brought them over two decades of acclaim.
Today – following the release of their cinematic, post-apocalyptic music video experience for "The Heresy" and the video that launched A Wonderful Life, "Seen It All" (which has garnered over 1.3 million views to date), MUSHROOMHEAD is thrilled to reveal a special release-day treat for their dedicated fans! Check out some new, exclusive behind the scenes footage from the "Seen It All" music video shoot, specially-curated by MUSHROOMHEAD mastermind and drummer/percussionist Skinny, below!
Go behind the scenes at the "Seen It All"
At its start, an ominous choir invites the listener into A Wonderful Life – introductory track "A Requiem For Tomorrow" smoothly shifts into an industrial-metal inspired, grooving punch to the gut juxtaposed with a melodic, synth-laden chorus. This sets the stage for stocky, chant-worthy anthems such as "Seen It All" and hair-raising, politically-inclined tracks like "The Heresy" and "Carry On", both featuring the sinister multi-voice attack of new full-time vocalist Ms. Jackie and returning longtime vocalist J Mann, with an extra strike from new vocalist Mr. Rauckhorst on the latter. Tracks like "What A Shame", "I Am The One" and "Madness Within" will prove a treat for new and diehard MUSHROOMHEAD fans alike – providing the macabre inspiration followers have come to crave with a weighty dose of galloping drums and bone-rattling guitars, to boot.
MUSHROOMHEAD attacks track after track with a refreshed focus, delivering a carefully-curated selection of certified future hits. A Wonderful Life re-cements the band's position as one of the most consistently impactful heavy bands of our generation.
Watch the Latest Mushroomhead Videos:
A Wonderful Life Tracklist:
1. A Requiem for Tomorrow
2. Madness Within
3. Seen it All
4. The Heresy
5. What a Shame
6. Pulse
7. Carry On
8. The Time has Come
9. 11th Hour
10. I am the One
11. The Flood
12. Where the End Begins
13. Confutatis
14. To the Front (Bonus Track)
15. Sound of Destruction (Bonus Track)
16. Another Ghost (Bonus Track)
17. Lacrimosa (Bonus Track)
A Wonderful Life will be available for purchase in an array of formats (click
HERE
) – including digital, CD digipak, and black or multi-colored vinyl – as well as in exciting bundle arrangements featuring limited edition skateboards and cover art t-shirts. Plus, all first edition vinyl pressings of A Wonderful Life include a cardboard punch out MUSHROOMHEAD mask. Hurry, many formats are available in limited quantities and are going fast!
[Cover Art: Gus Fink]
2LP Black/White Splatter [ltd 300] – Available Worldwide via Napalm Mailorder Only
MUSHROOMHEAD is:
Mr. Rauckhorst – Vocals
J Mann – Vocals
Ms. Jackie – Vocals
Dr. F – Keyboards & Bass guitar
Tankx – Guitar
Stitch – Keyboards & Samples
Diablo – Drums/Percussion
Skinny – Drums/Percussion
MUSHROOMHEAD online: