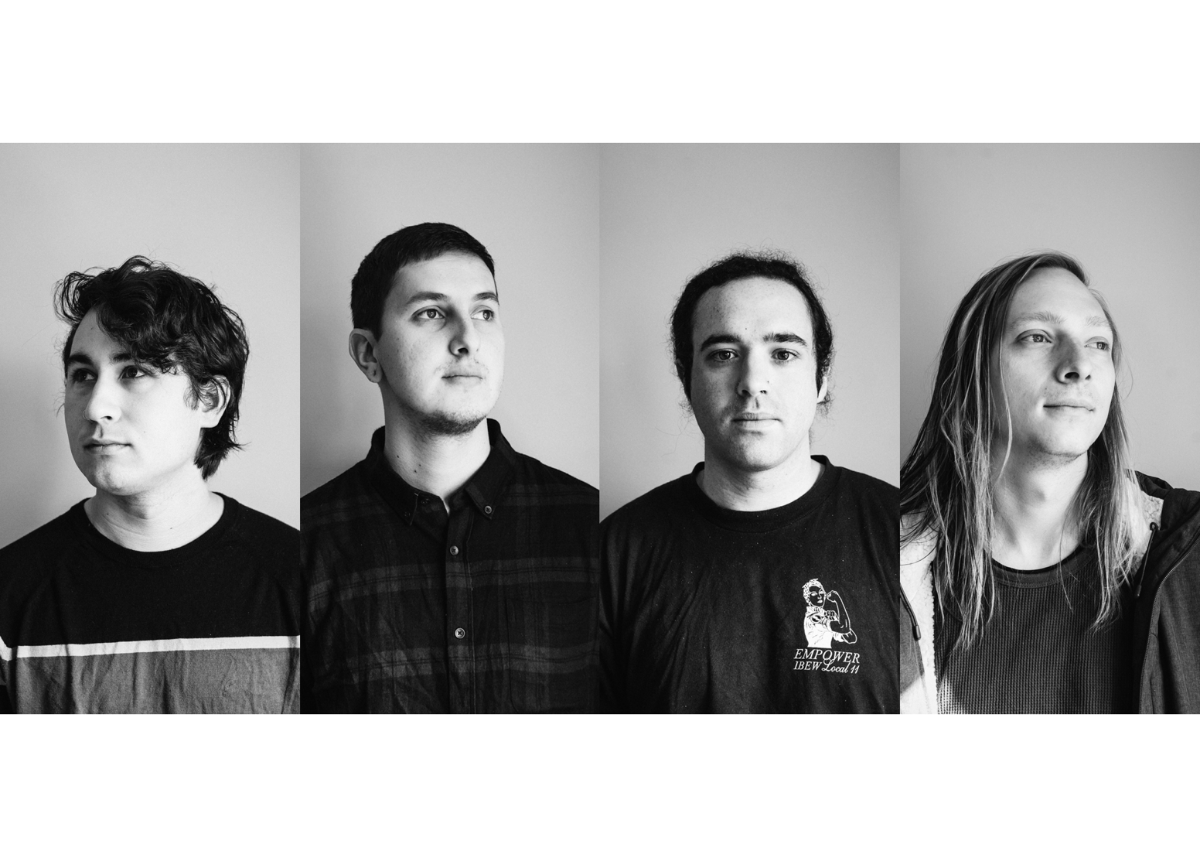 MOVEMENTS TO EMBARK ON SPRING 2019 HEADLINE TOUR WITH BOSTON MANOR, TRASH BOAT, + DRUG CHURCH
FEEL SOMETHING OUT NOW
California's Movements, who spent last summer headlining the final cross-country Vans Warped Tour, have announced that they will embark on a headline tour this spring with Boston Manor, Trash Boat, and Drug Church.
The tour kicks off on April 17 in Fresno, California and runs through May 19 in Chicago. The band will also make appearances at several high-profile rock festivals this spring — including Sonic Temple Festival on May 18, Epicenter on May 12, and Rockville on May 4.
All Movements tour dates are below. Tickets are on sale here.
The band's Fearless Records' debut Feel Something is out now. Watch the video for "Third Degree" here.
MOVEMENTS ON TOUR:
WITH BOSTON MANOR, TRASH BOAT, + DRUG CHURCH:
4.17.19 — Fresno, CA — Strummer's
4.18.19 — San Francisco, CA — Slim's
4.19.19 — Santa Ana, CA — The Observatory
4.20.19 — Los Angeles, CA — El Rey Theatre
4.22.19 — Portland, OR — Hawthorne Theatre
4.23.19 — Seattle, WA — Neumos
4.25.19 — Salt Lake City, UT — The Complex
4.26.19 — Denver, CO — Bluebird Theater
4.27.19 — Omaha, NE — The Waiting Room
4.29.19 — Dallas, TX — Trees
4.30.19 — Austin, TX — Come And Take It Live
5.01.19 — Houston, TX — Studio @ Warehouse Live
5.03.19 — Orlando, FL — The Plaza Live
5.04.19 — Jacksonville, FL – Rockville Festival*
5.05.19 — Atlanta, GA — Terminal West
5.07.19 — New York, NY — Irving Plaza
5.08.19 — Philadelphia, PA — Union Transfer
5.09.19 — Boston, MA — Royale
5.10.19 — Washington, D.C. — Black Cat
5.12.19 — Rockingham, NC — Epicenter Festival*
5.13.19 — Pittsburgh, PA — Mr. Smalls Theatre
5.14.19 — Cleveland, OH — Agora Theatre
5.16.19 — Toronto, ON — The Opera House
5.17.19 — Detroit, MI — Majestic Theatre
5.18.19 — Columbus, OH — Sonic Temple Festival*
5.19.19 — Chicago, IL — Metro
*Festival appearance
ABOUT MOVEMENTS:
Music and emotion share a timeless physiological, psychological, and spiritual bond. A chord, a melody, or a lyric can lift spirits and inspire. Movements achieve that sort of reaction on their full-length debut, Feel Something[Fearless Records]. Threading together spacey guitars, evocative and introspective lyricism, ponderous spoken word, and tight songcraft, the Southern California quartet—Patrick Miranda [vocals], Ira George [guitar], Spencer York [drums], and Austin Cressey [bass]—immediately connect by opening up. That musical empathy quietly launched Movements on an upward trajectory in 2015. Formed by longtime friends, the group landed a deal with Fearless Records after just one local gig. Produced by Will Yip [Tigers Jaw, Title Fight, Turnover, Citizen], their debut EP, Outgrown Things, became a fan favorite. Acclaimed by the likes of Alternative Press and New Noise Magazine, songs like "Nineteen" and "Kept" each respectively amassed over 800K Spotify streams and counting as they have toured nonstop.  Along the way, the boys started working on what would become Feel Something before returning to the studio with Yip in February 2017. In the sessions, their signature style crystallized and coalesced. Ultimately, Movements bring emotion to life in each note.