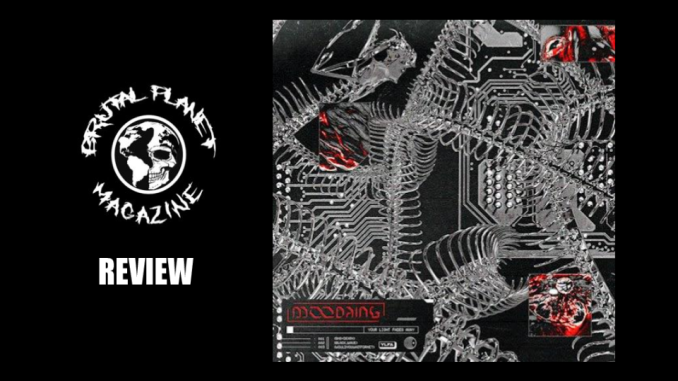 Last summer, Moodring, (Hunter Young- vocals/guitar, Sean Dolich- guitar/backing vocals, Kalan Adam- bass, Lindy Harter-drums) released their first full-length album, "Stargazer" and I was blown away! It was one of my favorite albums of 2022. I got a chance to see the band play when they toured through Saint Paul and they put on an amazing show. According to his social media accounts, frontman Hunter Young is dealing with some major health issues and said the band would not be touring. I respect his need to take time to heal and stay healthy, but I was nervous; I just fell in love with this band and now they wouldn't be touring. Would they still release new music? Only time would tell. You can imagine my excitement, then, when I found out they announced a three-song EP. It will be released on July 14 through UNFD, an artist-focused independent record label.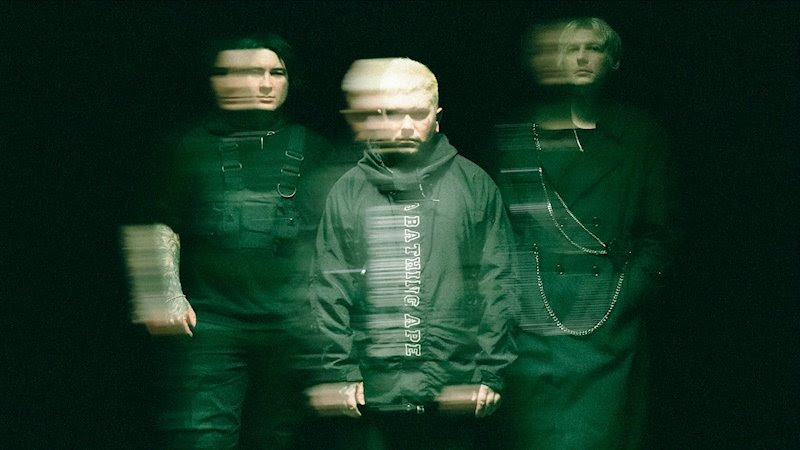 The EP starts out with a song called "SHI=DEATH." Right away this song caught me by surprise. The band's full-length is heavy, but not like this. "SHI=DEATH" is tuned low and hits HARD. Parts of the song are very melodic but there are deathcore screams peppered throughout. It's a great track. Next is "BLACK_WAVE." This chaotic and heavy track was released as a single last Spring and the accompanying music video boasts over 54,000 views. You will be very pleased with the song's heavy breakdown ending. 
The last track is "WOULDYOUWAITFORME." It is no less heavy than its predecessors, but it does have more of an uplifting feel to it. It mixes lo-fi and heavy riffs, a beautifully catchy chorus, and wicked growls. It also really showcases the vocal range and styles of Hunter Young. I'm still excited to see what the future has in store for this band. Their debut album was quite impressive and this EP proves that they will continue to exceed all expectations. If you haven't heard any of Moodring's music, you need to check it out immediately. I can't say enough about this very underrated band.