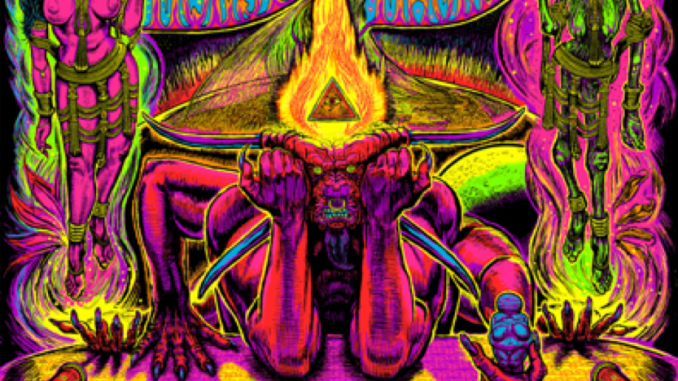 Emerging through the rising pandemic clouds with a release containing an ideal selection of psychotic proto-metal and late era psych tunes is New Jersey's Monster Magnet titled A Better Dystopia.
The album provides the listener with some insight into founding member David Wyndorf's mind for a first covers album.
The selections are not just random. These songs are careful selections that allow Monster Magnet to pay homage to some of their favorite songs. Bands like Hawkwind, The Scientist, Poo-Bah, Jerusalem, Table Scraps, Morgen and Dust made the thirteen track cut. The album's a perfect execution of vibes Monster Magnet has made a career of.
Track one sees Wyndorf reciting a classic monologue titled "The Diamond Mine". The monologue comes from an American radio DJ Dave Diamond whose program aired in the late 1960's early 70's. This verbal trip is the ideal introduction for A Better Dystopia. It really is and sets the tone for the entire album. One just needs to hear it.
The momentum and anticipation built from the "The Diamond Mine" immediately carries on with the churning chords of Hawkwind's 1971 classic "Born to Go."
With all the covers presented on A Better Dystopia, Monster Magnet does each one justice. Whether Poo-Bah's "Mr. Destroyer" and visions of a freak revolution or Table Scrap's "Motorcycle" (Straight to Hell), the album is a cool ride.
Morgen's 1969 "Welcome to the Void" rounds out the album, prodding the listener to hit play or reset the needle.
A Better Dystopia is not the normal one and done experience, it's an addictive release that leaves the listener craving more. The journey begins in one ear, ends with the other and all points in between.
Monster Magnet's covers mind tripping passage will be available in vinyl and CD formats on Friday, May 21, 2021.