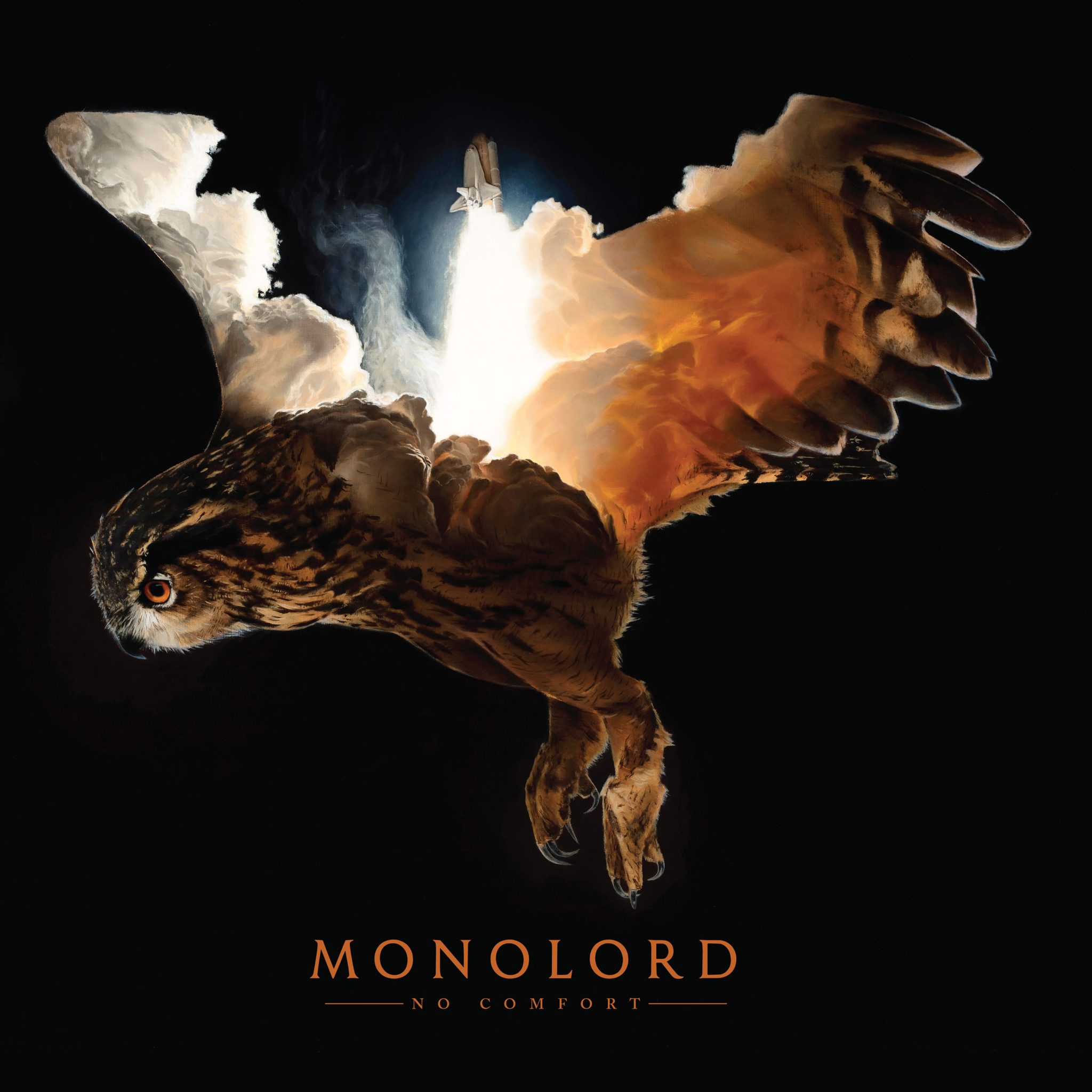 Monolord, a doom metal trio hailing from Sweden releases their latest full-length slab of heavy studio magic titled No Comfort on Friday, September 20 through Relapse Records.
The first release through Relapse Records, No Comfort extends the band's discography to four full-length studio albums along with two vinyl singles and an EP.
Heavy with emotion…
The six-song album featuring three lengthy tracks has plenty of heavy stoner doom riffs and groove throughout. The listener is immediately drawn into the heaviness of No Comfort once the needle drops on the lead track, "The Bastard Son", one of the three longer songs.
Monolord's musical thickness persists with "The Last Leaf", the second track and a continuation of heaviness from the preceding "The Bastard Son." With "The Last Leaf", Monolord continues to lay down crushing riffs, piling them on over and over. The tastiest part of the track though comes as guitarist Thomas V. Jager rolls with a lead that lays down plenty of gritty emotions.
The second-longest of the tracks titled "Larvae," clocks in at 9:38 and marks the midpoint of the disc. Monolord offers up a glimpse of a lighter side of the band but not entirely. Eventually, the Monolord heaviness and fuzz resumes then retreats back. The varying dynamics experienced though are delicately balanced and smoothly transcend throughout.
The dynamic music and lighter side presented by Monolord are not exclusive just to "Larvae" though. Restrained heaviness and self-control are present in "Alone Together, Forever Divided", the shortest of the six tracks on the album.
Ready to rise….
With No Comfort Monolord may very well have removed themselves from the underground doom metal band tag, making themselves more visible to the larger metal world.
The band's line up has remained consistent on all release since their 2014 debut titled Empress Rising. This has only strengthened the band's chemistry, This is evident in the writing of No Comfort. The release sees the band breaking out of their comfort zone. They touch on topics such as environmental and climate concerns as well as the destructive nature of religion.
Anticipate Monolord making plenty of noise not only related to the band's music, but amongst those faithful to heavy riff metal. Those formally introduced to the thickness of stoner and doom will become faithful followers at the altar of the Monolord.