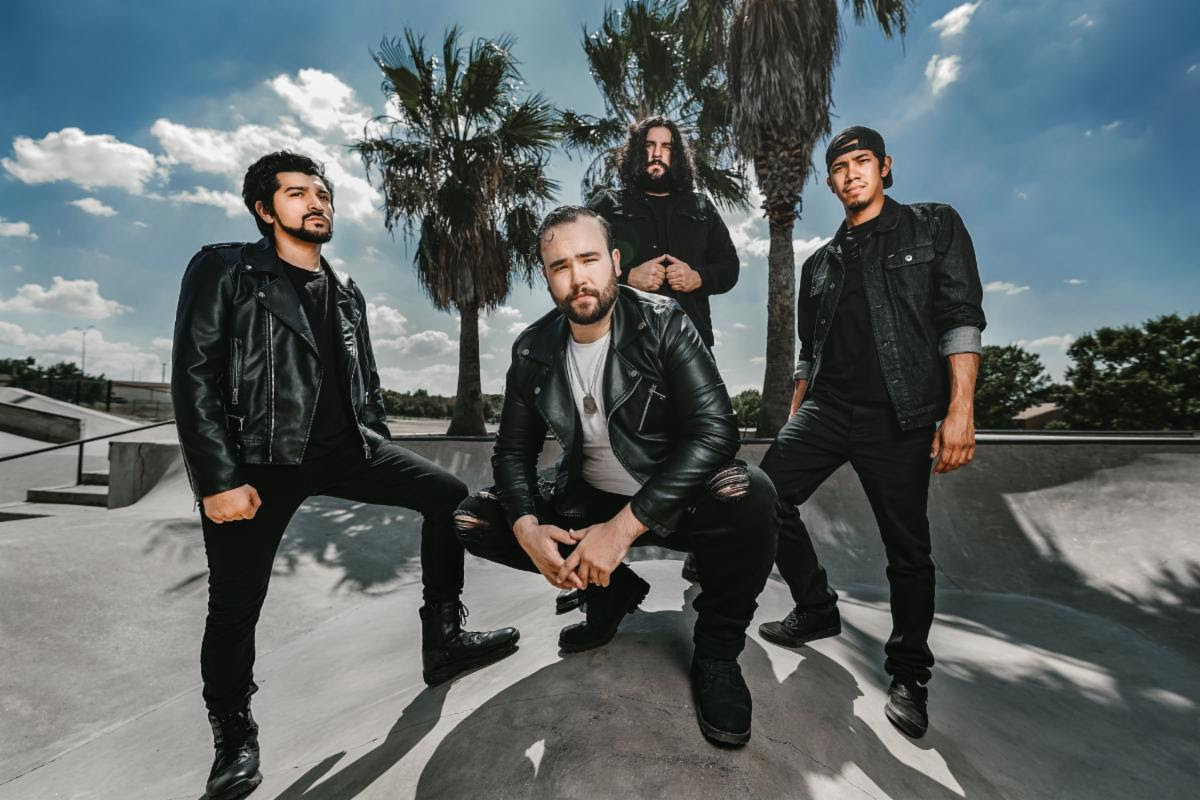 "Payback" Premieres on Sirius/XM's Octane Tomorrow at Noon Eastern
Says singer Jonathan Norris, "Payback is a true anthem for the underdog. The person that has always turned the other cheek. The person that has always kept their mouth shut."
An anthem resonating with power, "Payback" packs a punch that sends an unflinching message to stand up for yourself and push back against whatever is in your way. The video illustrates the theme with an action movie concept about a man on a mission to avenge his family's death. The video was directed by Kevin Kreusel of Kreuked Media.
KINGDOM COLLAPSE's sound is melodic, heavy riff-based modern metal with a catchy rock twist, combining the heavy elements of metal with the dynamics and emotion of rock. On "Payback," KINGDOM COLLAPSE stays true to their elements of heavy-hitting guitar riffs and catchy melodies.
"When I wrote this, it came from a realization that there were certain toxic people around me," Norris explains. "Rather than running from conflict, I found that it was better to stand up and end the negativity that was weighing me down."
KINGDOM COLLAPSE is currently working on new material with Ted Bruner (Three Days Grace, Katy Perry, Hinder), which is scheduled for release in the new year.
KINGDOM COLLAPSE amassed over one million YouTube views and over 200,000 Spotify streams with their 2018 single, "Suffer."
For more of a taste of KINGDOM COLLAPSE, check out these additional videos:
KINGDOM COLLAPSE tour dates:
10/4 – Austin, TX @ Come and Take It Live w/Red
10/18 – Houston, TX @ 19th Hope
10/20 – Memphis, TN @ Growlers
11/1 – San Angelo, TX @ The Deadhorse
11/2 – Lawton, OK @ Railhead Saloon
12/6 – Austin, TX @ Dirty Dog Saloon
KINGDOM COLLAPSE is:
Jonathan Norris – Vocals
Blake Suarez – Bass
David Sanchez -Drum
Robert Flores – Guitar
KINGDOM COLLAPSE online: