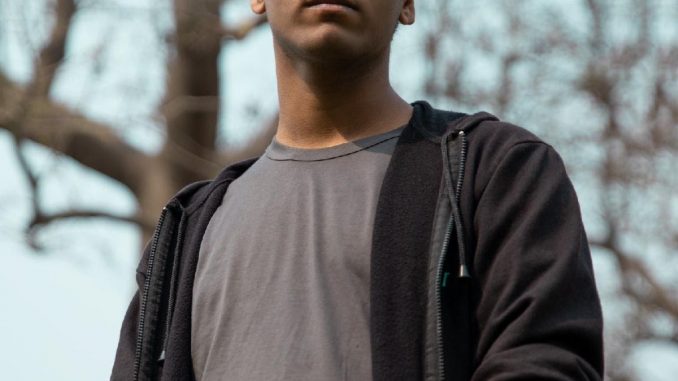 All Turns to Dust Debut Slated for Release This Spring
Modern metal act FLYING CUPID has revealed a new video for the track "Into the Light," the second single from the upcoming All Turns to Dust full-length.
More than a simple music video, "Into the Light" is an animated short by Davie Brown that visually illustrates the song's concept of transcendence beyond the earthly world.
"The animation process revolves basically around the main character walking through a vast desert to find a lost ruined temple," explains FLYING CUPID's Abhiruk Patowary. "The character enters the temple and explores to find it's filled with spirit entities. He is consumed by the temple and its spirit entities. The character is swallowed and transporting him to some kind of afterlife. He is then faced with struggle to find his way out, which is a metaphor about fighting his personal demons and finding his way 'back to the light' to return to this plane of reality. It closes with the character victorious, having completed his journey and ending with him looking up to a beautiful sunlit sky surrounded by an oasis."
The solo project of 19-year-old Indian-born guitarist and composer Abhiruk Patowary, FLYING CUPID blends the sounds such as Killswitch Engage with modern "djent" bands like Periphery to create a modern sound.
Patowary is a multi-instrumentalist whose musical journey began 11 years ago with piano, followed by drums five years later and guitar the year after. He was studying at the esteemed Berklee School of Music, but due to the pandemic, Patowary has returned to his native India and is focusing on the release of FLYING CUPID's debut EP. With the first single from Reflections, "Changes," FLYING CUPID this young act has already received coverage from Rolling Stone India and Revolver.
A prolific writer, Patowary also spends his time playing bass and guitar in the bands Acid Pit and Gaia, and working on other diverse musical endeavors outside of the metal realm, including pop, hip hop, a long orchestral piece and a jazz quintet.
FLYING CUPID online: