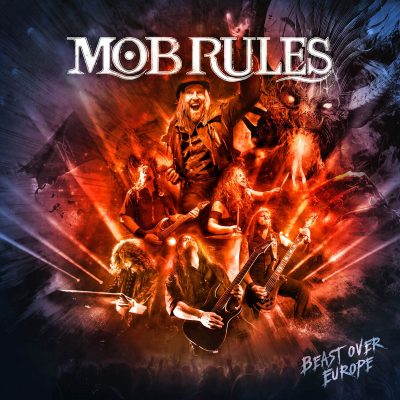 A good power metal album is one of my not so secret indulgences. From the big names like Symphony X (hello Michael Romeo,) DragonForce, Helloween, and Nightwish (swoon,) to the lesser-known bands like Twilight Force, Avantasia, and Mob rules; power metal is a constant on my playlist. With their larger than life themes, soaring vocals, and almost frantic feeling music, each album is like taking an adventure from the safety of your home.
As I mentioned, Mob Rules is a bit lesser-known band in the scene which in my opinion is a damn shame. It was also a complete surprise that "Beast over Europe" is only the second live album from this band that has been around since the mid-90s and has 9 studio albums.
Throughout the 75-minute set of "Beast over Europe," there are plenty of ups and downs in the mood that takes you through a roller-coaster of feelings. Klaus Dirks is an awesome frontman and extremely talented vocalist who keeps the crowd engaged during the entire show. Guitarists Sven Ludke and Florian Dyszballs play off each other seamlessly while being supported by the badass rhythm section of bassist Markus Brinkmann and killer drummer Nikolas Fritz. Keyboardist Jan Christian Halfbrodt adds elements of a deep almost gothic orchestra fell to round out the current line-up.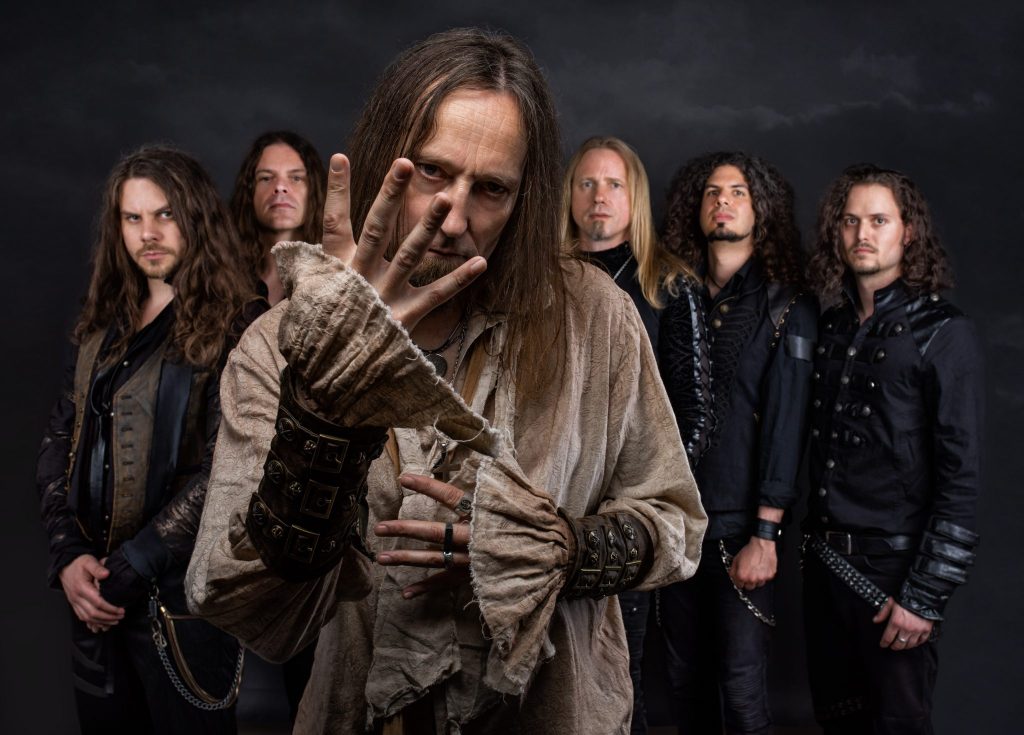 After a quick intro, 'Ghost of a Chance' sets the mood for the show with some wild fast-paced guitars, vocal acrobatics, and slightly subdued keyboards. 'Somerled' brings a darker almost haunting feel to the set building that adventurous drama. 'The Last Farewell' brings in some more emotion while really showing Klaus' vocal skills and gets the audience clapping along. 'Hollowed be thy Nam' is, of course, a crowd favorite that you can clearly feel the love through your speakers. "Rain Song' completes the set that full of songs from the band's entire career.
Track Listing
1. Beast Reborn (Intro)
2. Ghost of A Chance
3.Somerled
4. Black Rain
5.Sinister Light
6. Dykemasters`s Tale
7. My Kingdome Come
8. The Last Farewell
9. Children's Crusade
10. On the Edge
11. In the Land of Wind and Rain
12. Hollowed Be Thy Name
13. Way Back Home
14. Rain Song
Be sure to pick up Mob Rules "Beast over Europe" out now through Steamhammer/SPV.