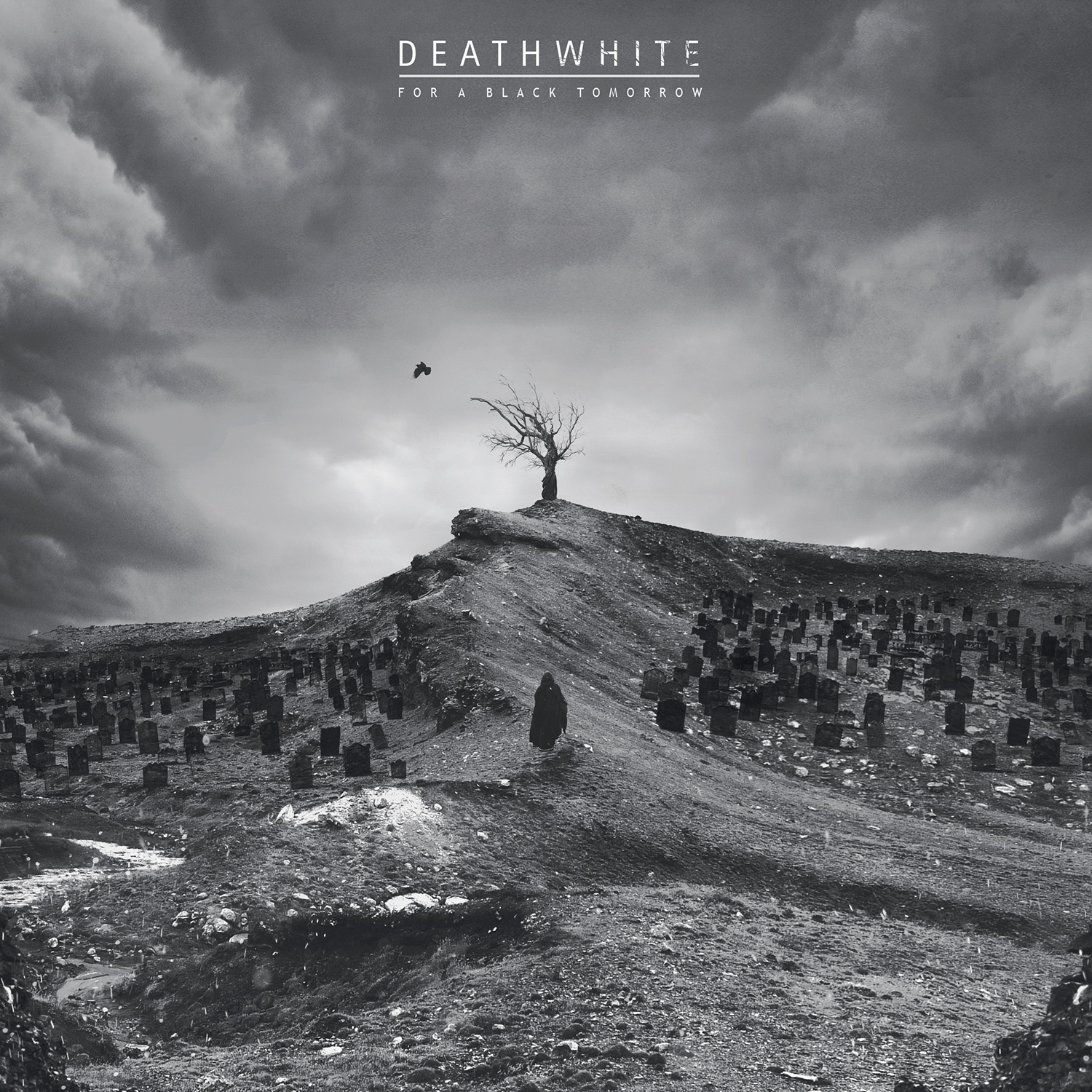 MISERY INDEX Premiere Lyric Video for New Song, "The Choir Invisible," via Loudwire
Death Metal extremists
MISERY INDEX
have partnered up with Loudwire to premiere the lyric video for their brand new song, "The Choir Invisible." The track is the third single from the band's forthcoming album, 'Rituals of Power,' which is due on March 8 via Season of Mist.
"The Choir Invisible" can be heard via Loudwire at THIS LOCATION.
MISERY INDEX comment on the track: "The 'Choir Invisible" is a euphemism for the dead, or those who have passed on. In the context of this song, it is an anthem of the dispossessed and the hopeless. Many across the world exist in an 'in-between' state that is often ignored and/or washed over because they lack the power and voice to plead their case as human beings. The song takes up this theme and tells it from the somber view of those who risk their lives, board ships and cross oceans in order to find a better life."
'Rituals of Power' will be available in CD jewel case, deluxe CD digibox with extras, cassette, and various colored vinyl formats. Pre-order it HERE.
The artwork, which is created by Raphael Gabrio, and track details of 'Rituals of Power' can be viewed below.
Track-list
1. Universal Untruths (2:35)
2. Decline and Fall (4:36)
3. The Choir Invisible (4:26)
4. New Salem (3:24)
5. Hammering the Nails (3:46)
6. Rituals of Power (5:20)
7. They Always Come Back (5:08)
8. I Disavow (4:21)
9. Naysayer (2:26)

The band comment on the album: "'Rituals of Power' is a disavowal and warning against the consequences of our so-called 'post-truth' age. Each of the 9 songs revolves loosely around this theme, yet each track also stands very much on its own. As an album however, they are all brought to life as one 'reanimated' monster; it's roughly 35 minutes of unhinged, yet cohesive, riff-driven aural ballistics. We were pissed off and on fire during both the writing and recording, and we think it shows in spades. We set out to write the best album we could, based on what we would want to hear first as fans of this music, and we could not be happier."
MISERY INDEX
have announced a wealth of tourdates overseas. The band will first be performing two dates in Japan in early March with NAPALM DEATH, EYEHATEGOD, and MELT BANANA. Later in the month, they will be embarking on a European tour together with WORMROT and TRUTH CORRODED. A full list of confirmed shows can be found below:
MISERY INDEX
+Napalm Death +Eyehategod + Melt Banana
03/05: Osaka (JP) @ Umeda Club Quatro
03/04: Tokyo (JP) @ Shibuya Club Quatro (+Napalm Death +Eyehategod)

MISERY INDEX
+WORMROT + THE LION'S DAUGHTER + TRUTH CORRODED
03/23: Heidelberg (DE) @ Heidelberg Deathfest
03/24: Nürnberg (DE) @ Z-Bau
03/25: Wien (AT) @ Escape Metalcorner
03/26: Brno (CZ) @ Melodka
03/27: Dresden (DE) @ Chemiefabrik
03/28: Kassel (DE) @ Goldgrube
03/29: Berlin (DE) @ Cassiopeia
03/30: Eindhoven (NL) @ Grindhoven
03/31: München (DE) @ Backstage
04/01: Zürich (CH) @ Werk21
04/02: Segrate MI (IT) @ Circolo Magnolia
04/03: Genf (CH) @ Usine
04/04: Paris (FR) @ Glazart
04/05: Sint Niklaas (BE) @ De Casino
04/06: Essen (DE) @ Turock
MISERY INDEX
return furiously with their brand new album, 'Rituals of Power'! With their sixth full-length, the American icons of hard hitting brutality display the strength of maturity grown out of the experience gained as a relentless touring machine. The general trend of their continuous evolution to incorporate less core elements and move towards classic death metal finds a new high water mark.
When their debut EP 'Overthrow' was recorded in 2001 by vocalist and bassist Jason Netherton (ex-DYING FETUS) together with (then) guitarist and vocalist Mike Harrison and drummer Kevin Talley (ex-DYING FETUS), MISERY INDEXimmediately charted a course to explore and push the limits of Death Metal and Grindcore, drawing influence from bands like MORBID ANGEL, NAPALM DEATH, TERRORIZER, BOLT THROWER and ENTOMBED. The erstwhile project shifted to a full time band when guitarist Sparky Voyles (ex-DYING FETUS) joined.
In 2003, MISERY INDEX unleashed their first full-length 'Retaliate', to exceptional reviews and followed by numerous support tours and festivals in Europe and North America. After several line-up changes, second album 'Discordia' was released in 2006 with even more touring in its wake. Their third full-length, 'Traitors' (2008) reaped raving reactions from both critics and fans and saw the band on the road again until 2009. Then MISERY INDEX dropped 'Heirs to Thievery' (2010) like a bomb on the Death Metal masses, shattering all expectations. The album was both a commercial and critical success, elevating the band to headlining slots. During that year, long time guitarist Sparky Voyles was replaced by Darin Morris.
A string of shows and festivals around the globe followed and on the Munich date of 'Full of Hate Tour' alongside CANNIBAL CORPSE, BEHEMOTH and LEGION OF THE DAMNED, the band recorded their first live album. Released early 2013, 'Live in Munich' perfectly epitomized the rawness and ferocity that MISERY INDEX elevated onto a new level with their fifth full length "The Killing Gods" in 2014.
Now with "Rituals of Power", revolving around the concept of "truth", MISERY INDEX are back with nine crushing tracks which tackle how 'truth' has been constructed and molded throughout history as a means to uphold power, regimes and ideologies. Brace, hold tight and run for cover, the wrath of MISERY INDEX is upon us and they are more furious than they've ever been.
Album line-up
:
Jason Netherton: bass, vocals
Adam Jarvis: drums
Mark Kloeppel: guitar, vocals
Darin Morris: lead guitar
Recording:
Drum recordings: Mana Studios by Erik Rutan (HATE ETERNAL)
Guitar, bass and vocals: Apollo Audio Alternative by Ryan Mullins
Guitar and bass: Cellblock Studios by Darin Morris
Vocals: Soundwell Studio by Valtteri Kallio
Vocals: Casa Del Muerte by Leon Del Muerte
Mixing and mastering: Will Putney
For more on MISERY INDEX, follow the band on FACEBOOK, TWITTER, and INSTAGRAM.