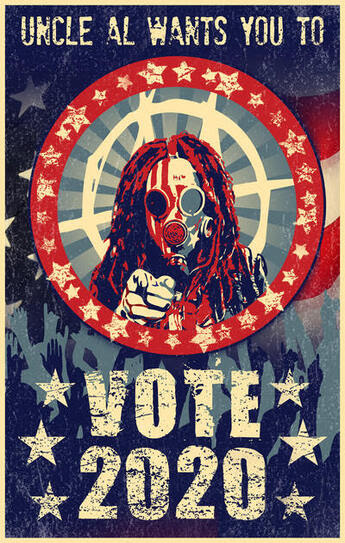 Uncle Al Wants YOU To Vote!
Ministry Releases New "Git Up, Get Out 'N Vote" Video &
Plans Surprises For The Next 2 Tuesdays
Leading Up To Election Day Tuesday, November 3
Al Jourgensen Encourages Fans To Get Ready With
The Fully Endorsed "Soundtrack To Your Election" Playlist
Featuring His Personal Picks & Ministry Anthems Including Songs From
2018's AmeriKKKant That Take On New Relevance
With only 14 days left until one of the most important elections in American history, Ministry's Al Jourgensen is encouraging fans to "Git Up, Get Out 'N Vote" by whatever means necessary ahead of the November 3 deadline. Today, Ministry releases a brand-new video to spread the message, using the music and lyrics from the notorious song that originally appeared on the band's 2012 release Relapse.
See it here and share everywhere: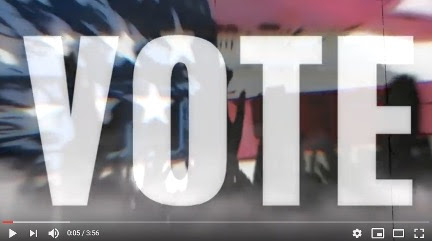 Stay tuned to Ministry's official social media accounts (@WeAreMinistry) the next two Tuesdays (October 27 and November 3) for additional surprises that will launch leading up to Election Day.
To provide the perfect soundtrack to get fans engaged in the upcoming voting season, Ministry has also created a new playlist, "The Soundtrack To Your Election," available now on Spotify. With 30 powerful selections, the playlist features personal favorites of Jourgensen as well as Ministry's own rally cries including new single "Alert Level" and tracks from the highly politicized album AmeriKKKant, the band's most recent full-length release.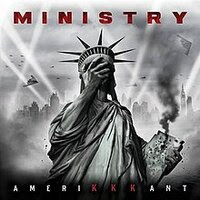 Loudwire called AmeriKKKant Ministry's "State of the Union" and Metal Injection said the album "heavily embodies the current maelstrom of political hell that is swallowing the United States" when it was released in 2018 as Trump was taking the presidency. Featuring songs like "We're Tired Of It" and "Victims Of A Clown," the tracks are more relevant than ever as many focus on unseating Trump this November.
Jourgensen has spent decades using his music to rally fans and listeners to the fight for equal rights, restoring American liberties, exposing exploitation and putting crooked politicians in their rightful place. Songs like "Thieves," "Lies, Lies, Lies" and "N.W.O." have taken on political corruption and the societal constructs that led to historic events like 9/11 and the 1992 Los Angeles riots while the George W. Bush administration spurred an entire trilogy from the industrial godfather.
With America still on the brink, Ministry's Al Jourgensen has re-entered the studio to create his missives that will become material for a to-be-announced new album on Nuclear Blast Records. The first taste, "Alert Level" was released in April, and asked fans to be part of the larger conversation by answering the question posed by the song, "How concerned are you?" Many of the videos have been shared across Ministry's social media pages as the band and Jourgensen encourage fans to remain engaged and informed in 2020.
About Ministry
Born in 1981 in Chicago, Ministry has been the lifetime passion project of founder Al Jourgensen, considered to be the pioneer of industrial music. In its early days, Ministry was identifiable by its heavy synth-pop material in line with the new sounds and technology that were being developed in the '80s. Ministry's output began with four 12" singles on Wax Trax! Records in 1981 before the first LP With Sympathy in 1983 via Arista Records. As time progressed however, so did Ministry, quickly developing a harsher, and more stylized sound that the band soon became infamous for on seminal albums Twitch (1986), The Land of Rape and Honey (1988), and The Mind Is A Terrible Thing To Taste (1989). With the release of Psalm 69: The Way to Succeed and The Way to Suck Eggs (1992), Ministry hit an all time high in the mainstream musical realm and received its first Grammy nomination. In total, Ministry has been nominated for a Grammy award six times. After an indefinite hiatus in 2013, Ministry's latest album, 2018's AmeriKKKant, continues to reflect Jourgensen's views on the frightening state of society and politics. With the latest lineup featuring Sin Quirin and Cesar Soto on guitars, John Bechdel (Killing Joke) on keys, London May (Samhain) on drums and Paul D'Amour (Tool) on bass, Ministry continues recording in 2020 with new music and a few more surprises planned.
Find Ministry Online: