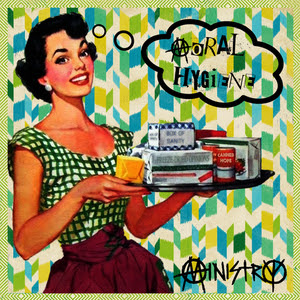 In celebration of the release of brand-new album Moral Hygiene – out TODAY via Nuclear Blast – Ministry releases the explosive new music video for the latest single, "Disinformation" about the slippery slope we find ourselves in when consuming mass media without critical thinking. See it here: https://youtu.be/NQ7Zgb3YQSUMoral Hygiene is Ministry's 15th studio album and features some of the project's strongest and most inspired material to date. It features the creative masterwork of founder and creator Al Jourgensen who spent the pandemic pause in 2020 ruminating on the new world we as a society have found ourselves in – while pondering just what we are going to do about it. Stream Moral Hygiene here: http://nblast.de/MinistryMoralHygiene The 10 tracks are a follow-up to 2018's lauded AmeriKKKant and put forth Jourgensen's societal manifesto and plea for civilization to get back to a set of standards that lives up to and embraces our humanity. Previous singles have included "Alert Level" (sounding the alarm on the state society is in), "Good Trouble" (a rallying cry to fight for human rights in homage to Civil Rights leader John Lewis) and "Search And Destroy" (the unique take on The Stooges classic), the latter of which features guitar virtuoso Billy Morrison (Billy Idol/Royal Machines). Morrison is also heavily featured on a number of songs on the album. The record also includes a collaboration with Jello Biafra (Jourgensen's cohort in side project LARD) on "Sabotage Is Sex."Moral Hygiene was recorded with engineer Michael Rozon (also behind the boards on AmeriKKKant) at Scheisse Dog Studio, Jourgensen's self-built home studio and creative lab. As with all Ministry albums, all songs are written and performed by Al Jourgensen. Additional contributions come from Billy Morrison (Billy Idol, Royal Machines), Cesar Soto (Man The Mute), John Bechdel (Killing Joke, Fear Factory), Roy Mayorga (Stone Sour, Soulfly, Nausea), Paul D'Amour (Tool, Feersum Ennjin), Arabian Prince (N.W.A.), Jello Biafra (Dead Kennedys) and sitar player Flash. Here is what media has had to say about Moral Hygiene: "'Moral Hygiene' delivers the expected goods with more conviction and clarity than on any MINISTRY record this century." — Blabbermouth "Ministry's new LP Moral Hygiene is one of their best … Moral Hygiene has quickly become one of my favorite records of 2021 … Ministry mastermind Al Jourgensen has come back to embrace some of the soundscapes found in the band's earlier releases." – Metal Insider "Moral Hygiene is truly an album for its time. … It is fresh, relevant, and stacked with incisive socio-political commentary from one of extreme music's veterans of discontented rage. … Exciting, angry, and unapologetic: exactly how we like our Ministry." – Hysteria Magazine "Having bands like Ministry around is still pretty critical when it feels like the social contract is hanging together by a thread. … What Jourgensen has been able to do … is make each Ministry album a statement about the world we live in now and what we should do to make it better. The music is as abrasive and confrontational as ever." – Wall Of SoundMoral Hygiene is available now in CD, vinyl and digital download formats at the following links:Record label store: www.nuclearblast.com/ministry-moralhygiene Band store: https://store.ministryband.com/collections/moral-hygieneMoral Hygiene track listing:
Alert Level
Good Trouble
Sabotage Is Sex
Disinformation
Search and Destroy
Believe Me
Broken System
We Shall Resist
Death Toll
TV Song #6 (Right Around The Corner Mix)
Next spring, Ministry will debut new songs from Moral Hygiene on the upcoming Industrial Strength Tour alongside celebrating the 30th anniversary of seminal album The Mind Is A Terrible Thing To Taste. Special guests The Melvins and Corrosion Of Conformity will open each night. The tour dates are as follows with more to be announced soon. THE INDUSTRIAL STRENGTH TOURMARCH/APRIL 2022March 20226 Baltimore, MD @ Baltimore Soundstage8 Huntington, NY @ The Paramount9 Philadelphia, PA @ Franklin Music Hall12 Montclair, NJ @ Wellmont Theater15 Boston, MA @ House of Blues16 Buffalo, NY @ Buffalo Riverworks22 Atlanta, GA @ Tabernacle23 Orlando, FL @ Hard Rock Live26 Dallas, TX @ Amplified Life28 San Antonio, TX @ Aztec Theater29 Houston, TX @ House of Blues31 Chicago, IL @ Riviera April 20221 Cleveland, OH @ The Agora3 Royal Oak, MI @ Royal Oak Music Hall5 St Paul, MN @ Palace*9 Albuquerque, NM @ Sunshine Theater10 Denver, CO @ Mission Ballroom*12 Phoenix, AZ @ The Van Buren13 Anaheim, CA @ House of Blues14 San Diego, CA @ House of Blues16 San Francisco, CA @ Warfield18 Seattle, WA @ Showbox SoDo For tickets and more information, visit www.ministryband.com/tour.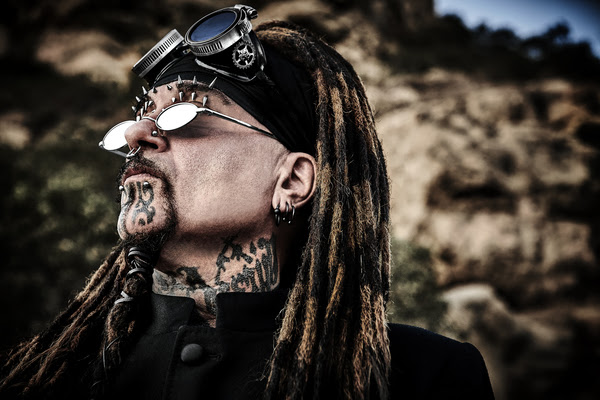 (Photo by Derick Smith)ABOUT MINISTRYBorn in 1981 in Chicago, Ministry has been the lifetime passion project of founder Al Jourgensen, considered to be the pioneer of industrial music. In its early days, Ministry was identifiable by its heavy synth-pop material in line with the new sounds and technology that were being developed in the '80s. Ministry's output began with four 12" singles on Wax Trax! Records in 1981 before the first LP With Sympathy in 1983 via Arista Records. As time progressed however, so did Ministry, quickly developing a harsher, and more stylized sound that the band soon became infamous for on seminal albums Twitch (1986), The Land of Rape and Honey (1988), and The Mind Is A Terrible Thing To Taste (1989). With the release of Psalm 69: The Way to Succeed and The Way to Suck Eggs (1992), Ministry hit an all-time high in the mainstream musical realm and received its first Grammy nomination. In total, Ministry has been nominated for a Grammy award six times. Eight more albums would follow before an indefinite break in 2013, only to be unearthed again in 2018 with AmeriKKKant, continuing to reflect Jourgensen's views on the frightening state of society and politics. Today, Ministry continues touring and recording with the brand-new 15th studio album Moral Hygiene to be released October 1. Find Ministry OnlineWebsite: www.ministryband.comFacebook: www.Facebook.com/WeAreMinistryTwitter: www.Twitter.com/WeAreMinistryInstagram: www.Instagram.com/WeAreMinistry